The Healthcare Innovation Forum (TGL) - June 7, 2011, NYC

Tuesday, June 7, 2011 from 1:00 PM to 4:00 PM (EDT)
Event Details

On June 7th and 8th, The Global Leaders is hosting in New York City a series of meetings and events around Innovation.  The Global Leaders is the largest network of senior business leaders in the world (www.tgleaders.com).
The purpose of these Innovations events is to network peers, share information and drive learnings and business and professional development.  At these meetings and events on June 7th and 8th in New York City you will be able to:
    Learn about innovations in technology and healthcare
    Make new business contacts
    Search for professionals
    Find experts
    Seek funding
    Find business partners
    Become a sponsor
    Meet future young leaders
Below is some additional information on our Innovation week and the related meetings and events.
Please join us for each event by clicking on the "Click here to Register" link under each event.
At the bottom of this report is a summary of currently registered companies and attendees by industry, geography and leadership position.
You can get additional information on all the events at:  http://tgleaders.blogspot.com/p/technology-and-healthcare-innovation.html
Background Information on The Healthcare Innovation Forum
We cannot afford to wait until the great healthcare debate is settled to address issues that are seriously crippling our healthcare system.  Issues that are being driven by diseases which are controllable.  We also need to insure that healthcare to those just beginning their life is accessible both geographically and financially.                             

Please join a small, select group of leaders for a special luncheon presentation to be held at The Yale Club in New York City on Tuesday, June 7th. During the time we have together you will hear from 3 remarkable individuals who are utilizing technology to drive change in the healthcare sector followed by round table discussions with your global peers.  These leaders are reaching outside their industries and forming collaborative partnerships to develop solutions and products that will have a lasting impact to both the consumer and the healthcare provider.
The Agenda for The Healthcare Innovation Forum at The Yale Club is:
    1pm - 1:30pm           Registration and Social
    1:30pm - 3:30pm      Presentations 
The Global Leaders (George Bickerstaff)
PharmaJet (Heather Potters, Chairman)
PingMD (Dr. Gopal Chopra, CEO)
AVG Technology (Siobhan MacDermott, Head of Policy)
    3:30pm - 4pm            Discussion and wrap 
    6pm - 9pm                The World Innovation Forum Reception (separate registration)
Featured speakers for The Healthcare Innovation Forum include: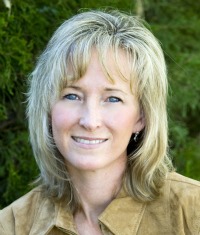 Heather Potters, Co-founder and Chairman of Pharmajet.  Heather has a 20 year career in private equity investing, which began with a focus in the countries of Central and Eastern Europe and CIS--starting in Poland—since 1991.   She has managed three private equity funds, starting with the Polish American Enterprise Fund, later turning into Enterprise Investors; thereafter co-founding the first focused regional investment fund for the CEE/CIS region, called Baring Communications Equity.  For the past decade, she has also been an active angel investor, leading private placement rounds of equity with other high net worth investors.  In particular, she spends most of her time focused on PharmaJet, a needle-free medical device company, which she co-founded in 2005 and where she is Chairman and active in the company's global business development and expansion.  PharmaJet's accomplishments, together with her passion about the technology and its ability to make a profound contribution to vaccination programs around the world, have been recognized by the Tech Awards, naming her as a Tech Laureate for 2010 for contributions to global humanity in health care, and recently as a regional finalist for the Ernst and Young Entrepreneur of the Year.  Investments managed or led by Ms. Potters have touched more than 15 jurisdictions around the world, including active board positions within public and privately held companies, in a variety of industries including manufacturing, IT, service, media, communications, internet, real estate, and medical device activities.    Heather holds an MBA from The Wharton School, and a BA in International Management from Claremont McKenna College.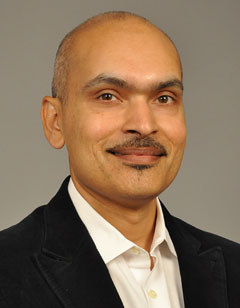 Dr.Gopal K. Chopra, President and CEO of Dauphin Health, Inc.  Dr. Chopra is a board certified neurosurgeon who has over 25 years of strategic advisory, investment and operational experience in the healthcare sector, working with early stage as well as large cap private and public companies, in developed and emerging markets.  His company, Dauphin Health, is the developer of a unique pediatric communication platform, www.pingMD.com.  Their innovative technology allows parents to communicate their child's health problems quickly and efficiently using smart tools.  Parents can deliver vital information at the click of a button, which is immediately transmitted, to a pediatrician who responds with clear instructions for the care of their child.  Dr. Chopra will share his insights on how technology is changing healthcare and making it more accessible to those in need while saving costs.
When & Where
50 Vanderbilt Avenue
New York, 10017


Tuesday, June 7, 2011 from 1:00 PM to 4:00 PM (EDT)
Add to my calendar
Organizer
The Global Leaders and HSM Global
The Global Leaders (TGL) is a digital community for senior level executives in Business, Government, Education and Philanthropy.  They have over 3 million executives in their network who have held senior leadership positions in companies that drive over 50% of the world's GDP.  For more information about TGL or to apply for membership visit    www.tgleaders.com
HSM Global has been selecting , adapting and distributing breakthrough  ideas for those who are creating, leading and transforming businesses for over 20 years.  Their annual World Business Forum is the largest gathering of senior executives in the nation and has been acknowledged as the #1 best new forum by Burson Marsteller.   Visit www.hsmglobal.com for more information.ore information.
The Healthcare Innovation Forum (TGL) - June 7, 2011, NYC