Description
NEW LOCATION for MAY 25, 2016:
Private Residence ROOFTOP (images below)
(Midtown East. Address given after RSVP)

---
Our Mission is to provide a platform for Health and Wellness Professionals, Practitioners and Resources to be introduced to Corporate Professionals providing a sustainable support system for both.
You Asked For It, You Got It!
A place where health and wellness professionals, practitioners and service providers meet corporate professionals leading sustainable businesses while supporting each other. A place where like-minded people come to Learn, Grow and Thrive in these economic Times by standing out and helping others along the way.
We invite you to join this Amazing Health and Wellness Network of Commerce Manhattan Networking Event.
---
What Time? 6:30 PM to 8:30 PM
Where? PRIVATE RESIDENCE - ROOFTOP in Midtown East. Address will be emailed upon RSVP
Light Refreshments Provided.

MEMBERS - There is NO cost to Members of the Health and Wellness Network
NON MEMBERS & GUESTS: All guests Pay $20 online OR $25 at the Door.
Tell your Friends because we are Making a Splash in the industry and you want to be a part of it.
Space is Limited So Please Reserve Your Seat Today!
The following speaker and topic is for May 25, 2016
Featured Speaker:
Nesreen Mahmoud, founder of Harbor Light Coaching

"The Secrets to Grief Recovery"
Tools to Use for Everyday Life - and for Life's Bigger Events

Nesreen Mahmoud is a Life and Bereavement Coach and created her business, Harbor Light Coaching to help others recover from loss and pursue their passions. For 15 years, Nesreen worked as costumer for Broadway, Film and Television, including Madame Secretary, The Affair, How to Succeed in Business…, and Monty Python's Spamalot. She now spends her time supporting people in recovering from a loss they've experienced and redesign their lives. Nesreen received her training at Accomplishment Coaching and The Grief Recovery Institute. An avid lover of the outdoors, Nesreen can often be found hiking in the hills of Bear Mountain in New York and Mount Tamalpais in California. She enjoys arts and crafts, Facebooking, running, and working with animals. Nesreen spends her time living between New York City and San Francisco.

You don't want to miss this EVENT!
Register NOW!
---
Want to Join the Health and Wellness Network of Commerce?
Regular Price $297 Annual Membership
The First 100 Members will Pay ONLY $197 (There is NO Application Fees and NO Administration Fees)
Benefits of Joining The Network: As a member:
You can attend any Chapter Meeting/Event anywhere for FREE
Have a block ad space in the Monthly Newsletter with your offer
You will be placed in our Member Directory listing by category
You will network with like-minded professionals and practitioners
Benefit from the high quality Speakers on enhancing your business
Benefit from discounts at our Health and Wellness Expos Learn all about products and services in the community that support alternative options in health care.
Create meaningful and sustainable relationships to help you and your business grow.
Our Mission is to Support and Enhance your sustainable Business
The First 100 Members will Pay ONLY $197
To Apply and Take advantage of this Offer Click Here: http://bit.ly/hwmnhttn
www.HWNCC.com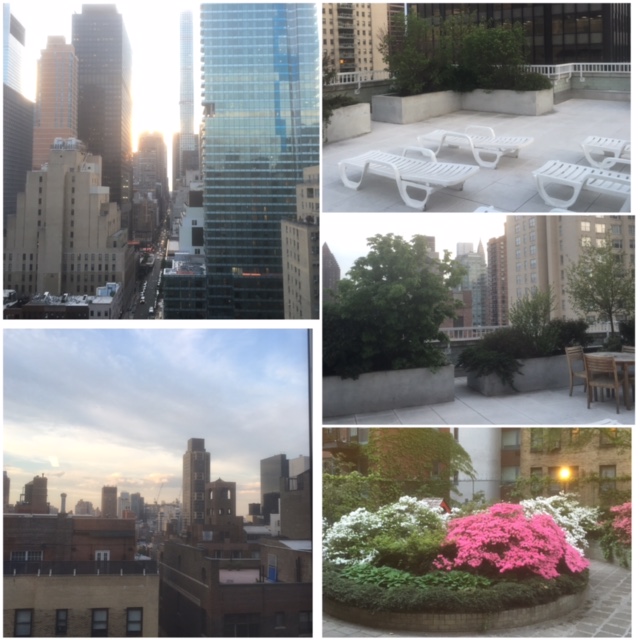 Date and Time
Location
Private Residence - Midtown East
Address will be given upon RSVP
Rooftop
New York, NY 10022