Description
Feeling disconnected in your relationship with your money?
Are you afraid to play bigger in your business out of fear that you will burn out in the pursuit of making more money?
Feel like you're at odds with money? Like it's the one thing standing between you and your goals?
Do you want to be excited to open your bills, be confident in your goal setting, and know you are totally taken care of?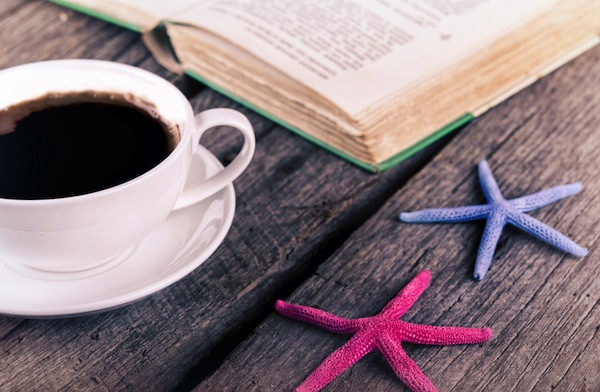 In this workshop, you'll get:

• Clarity on how your money story impacts your business, self-worth, and self-care.
• Learn how to befriend and attract money as you begin to understand how money in your hands is a healing force for yourself and your community
• Gain insight into the money mindset that will enable positive change and put new goals within your reach
• Practical steps to maintain your physical stamina and emotional positivity required for achieving your big money goals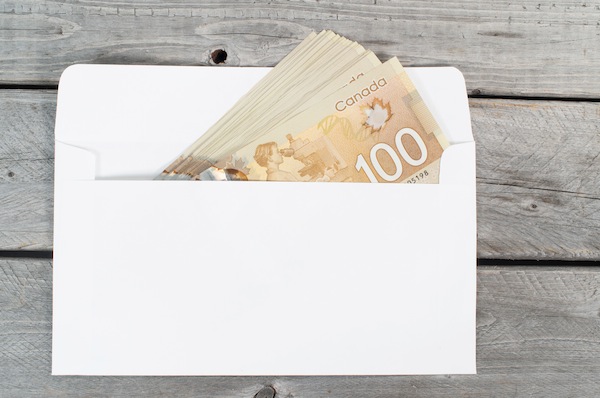 This is a beautiful opportunity for you to give yourself clarity and strength of mind, body, and spirit and set yourself up for success in 2018!
We look forward to empowering you.
Early Bird Registration (available until November 22, 2017): $30

Regular Registration: $40

Only 20 Spots Available
Date:
Friday, November 24th, 2017
Location:
Nostalgia Coffee Company Board Room
855 O'Connor Drive
Toronto, ON
M4B 2S7
About the Facilitators:
Maggie O'Connor
Founder of Inspire Haus
Hi, I'm Maggie
My mission is to help women prioritize their self-care and financial independence, so they feel worthy of a sustainable lifestyle. My vision is for women to flourish in business and home-life leadership. My commitment is to lead by example and support a re-evaluation of a woman's worth, based on the positive transformation of the value of my role as a caregiver and mentor.
I am a mother of daughters. I am a social entrepreneur, business generalist, and project manager with over 15 years of experience in community health. My partner is a public servant and a talented violinist. Together we spend time biking, swimming, reading, and sharing food with friends.
Throughout my career, I've served about 1 million people in the Toronto area through small business and non-profit projects. Additionally, I've taught 3000+ yoga classes and completed 700+ hrs of training in yoga, Ayurveda, and mindfulness-based-stress-reduction.
SUSTAINABILITY
Sustainability is a holistic framework that guides business decision-making. It is the filter through which I perceive, measure, and support each client's growth and success, inside and outside of business experiences. It also ensures that our work today nourishes rather than diminishes, the potential for the future success of our common stakeholders - our children and their children.
I think of sustainability as an approach to the use of available resources. This includes social, environmental, and financial analysis of the risks and opportunities of business activities. It can also include governance, innovation, and adaptability, and ideally, represents your stakeholders' interests. Realistically for most women this includes their health and wellness, and that of their loved ones.
SELF-WORTH
I love to help women understand their core beliefs about the value they provide and the compensation they receive, so that they can address beliefs that don't serve their best interests and create new ones that do.
At home this looks like self-care and reciprocity, or lack of... In business of any kind, if you don't feel good about receiving and saving money then your business is suffering. This is a huge conundrum in the good work, wellness, and civil sector! But I want you to realize that through your own sustainability you will increase your impact.
If you love to help people, from the heart and soul of yourself, and you are ready to have that great love reflected back into your own life, then why not commit to becoming truly sustainable!
Maggie O'Connor holds a Bachelor of Arts in Fine Art History and a Certificate in Financial Project Management, both from the University of Toronto. She has also studied enterprise risk management, political science, and women's studies at the University of Toronto, and completed several courses in business administration, business communications, and communications design at Ryerson University.
She is trained in anti-oppression framework, fundraising, volunteer management, and governance best-practices in the not-for-profit sector. She is certified in Ashtanga Yoga and Trauma-informed Yoga, and has studied Ayurveda and Mindfulness-Based-Stress-Reduction.
She also has the following network marketing education certificates: Content Marketing Professional, Social Media Strategist, and Professional Branding Specialist.


Cherene Francis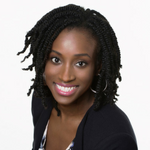 Cherene Francis is a Personal Branding Expert and an International Television Host who helps service professionals, consultants & coaches hone their message, create a personal brand and boldly market themselves through television, video & online marketing so they can grow their following, attract more opportunities and get more clients.

Through her Confident Coach Program, Cherene's clients release their fears, limiting beliefs and behavioral conditioning from the past so they can embrace their full potential. The result is increased confidence to stand out in the marketplace using the Client Connection System.

Cherene is also the producer and television host of LEAP! with ChereneFrancis (https://cherenefrancis.com/leaptv/), a weekly talk show sharing the inspiring stories of entrepreneurs who have overcome the odds to launch and grow their business and serve the community. The show features authentic conversations with leaders, authors, services professionals and business owners with a chief aim of understanding the driving mindset and motivation behind success.

For the past 8 years, Cherene has managed to operate her consulting businesses while caring for her severely ill mother, two babies, marriage and all the other things that come with being a woman of excellence.

She is an Internationally Board Designated Institute and Trainer of Hypnosis, Master Practitioner of Neuro Linguistic Programming, Master Practitioner of Time Line Theraphy and Master NLP Coach. Cherene also has formal education and experience in Personal Branding, Marketing, Image Development, Stage Performance, Religious Studies, and Philosophy.

When she isn't interviewing entrepreneurs on her TV show, teaching in business circles, or ministering at community churches, you can find her watching Netflix at home with her husband and two daughters.

Cherene is based in Toronto, Ontario, Canada, and provides professional coaching and training online and offline to people all over the world.