THE HEAD OF JOAQUIN MURRIETA (2016, 30min) accompanied by a presentation and conversation with director, John Valadez.
About this Event
Borderless Cultures Film Festival presents the first of its online film screenings: THE HEAD OF JOAQUIN MURRIETA (John Valadez, USA, 2016, 30min).
Watch the film online beginning October 23rd via Vimeo (link to be provided upon RSVP) and join us on Wednesday, October 28th at 5PM EST / 2PM PST for a conversation with the filmmaker.
Assistant Professor in American Studies UNC-Chapel Hill, ANNETTE RODRIGUEZ, will join filmmaker JOHN VALADEZ and EMMANUEL RAMOS-BARAJAS, curator of Borderless Cultures Film Festival to discuss "The Head of Joaquin Murrieta." The discussion will address the issues at the center of this narrative: land dispossession, racist violence, and what it means to tell and retelling the story of Joaquin Murrieta. Audience Q&A to follow the conversation.
The Borderless Cultures Online Filmfest is generously sponsored by the UNC Humanities for the Public Good Initiative and the Critical Ethnic Studies Collective.
RSVP now for this event, and stay tuned for future screenings.
ABOUT THE FILM
For over a decade filmmaker John J. Valadez searched for the remains of Joaquin Murrieta, a legendary Mexican outlaw who blazed a trail of revenge across California until he was reportedly caught and decapitated in the summer of 1853. A hundred and sixty-two years later Valadez embarks on a quixotic, cross-country road trip through history, myth and memory to bury the fabled head of Joaquin Murrieta. Along the way he discovers chilling parallels with his own family story. Using ground breaking scholarship and working with a team of leading historians from across the United States, THE HEAD OF JOAQUIN MURRIETA provides a view of U.S. history from a decidedly Chicano perspective. Deeply personal, irreverent and entertaining, the film tears open a painful and long ignored historical trauma.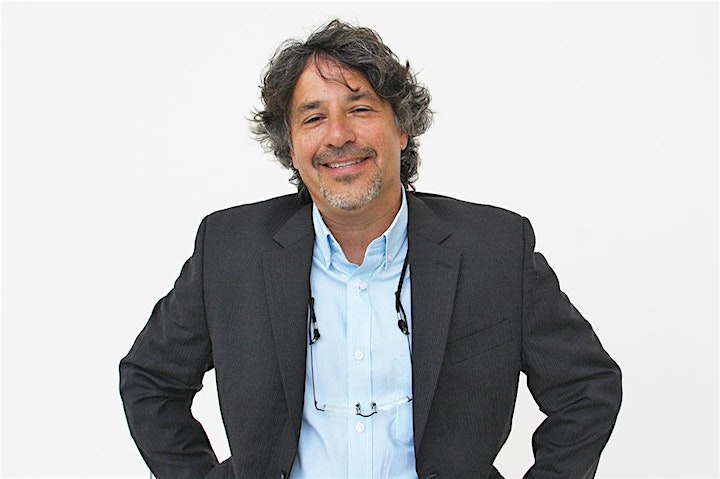 ABOUT THE DIRECTOR
JOHN J. VALADEZ is a Peabody Award winning filmmaker who has written, directed and produced many nationally broadcast documentary films. He grew up in Seattle, taught photography in India, and studied filmmaking at New York University. Valadez's films have tackled such diverse subjects as the false imprisonment of a leader of the Black Panther Party, Latino poets in New York City, gang-involved children in Chicago, the history of affirmative action, segregation in U.S. schools, Latinos in World War II, the evolution of Chicano music, Latino civil rights, and the genocide of Native Americans in the Southwest.
His major works include: The Head of Joaquin Murrieta (2016), Prejudice and Pride (2013 Latino Americans/PBS), War and Peace (2013 Latino Americans/PBS), The Longoria Affair (2010 PBS/Independent Lens), The Chicano Wave (2009 Latin Music USA/PBS), The Last Conquistador (2008 PBS/POV), Arise (2006), High Stakes Testing (2005 CNN), Beyond Brown (2004 PBS), Visiones: Latino Arts and Culture (2004 PBS), The Divide (2003 Matters of Race/PBS), Soul Survivors (1997 Making Peace/PBS) and Passin' It On (1994 PBS/POV). Valadez is a Rockefeller Fellow and a founding member of the National Association of Latino Independent Producers.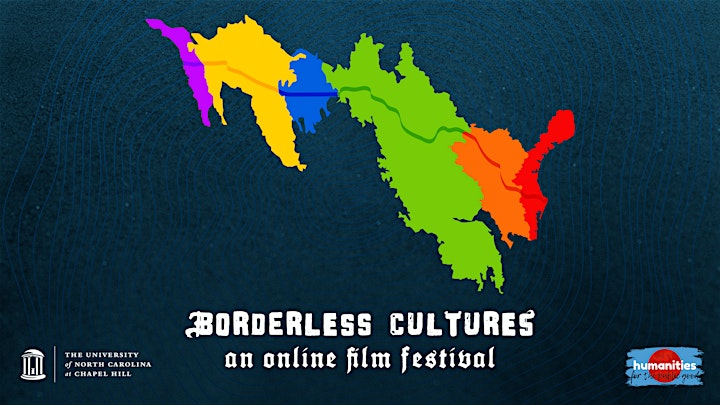 BORDERLESS CULTURES FILM FESTIVAL
ABOUT ANNETTE RODRIGUEZ
Annette Rodriguez is an Assistant Professor in American Studies at the University of North Carolina at Chapel Hill. Rodríguez received her PhD in American Studies at Brown University and her training, professional pursuits, and record of teaching have led to significant national and regional honors. In 2017, Rodríguez received the 7th Annual Gloria E. Anzaldúa Award from the American Studies Association Committee on Gender and Sexuality. In 2015, she was presented the 18th annual Catherine Prelinger Award by the Coordinating Council for Women in History for her scholarly and professional contributions to women in history, and for educating young women to pursue careers in the historical profession. Her autoethnographic and creative writing resulted in nominations to the National Pushcart Prize, the National Emerging Writer Award, and she has received New Mexico's Hispanic Writer Award. Her first book in progress Inventing the Mexican: The Visual Culture of Lynching at the Turn of the Twentieth Century concentrates on perennial racist violences in the United States as communicating events that construct and reinforce ideologies and hierarchies of race, gender, citizenship, and national belonging.
ABOUT EMMANUEL RAMOS-BARAJAS
Emmanuel Ramos-Barajas is a content creator and video producer who investigates the role of nation-building and land possession in US and Mexican cinema, art and visual culture. He is the curator of this first iteration of Borderless Cultures Film Festival. He is also the co-creator and producer of UNSETTLING JOURNEYS, an educational YouTube channel dedicated to deconstructing Mexican, Latin American and Latinx identities through Art History. Currently, he is the Communications Media Coordinator at the Block Museum at Northwestern University. Previously, he worked at the social media company "we are mitú" producing identity content for their platforms. He graduated from the School of Theater, Film and Television at UCLA with a B.A. on Interactive Digital Media.