The Haus of Love features The Chosen Fews Terry Hunter, Mike Dunn, Wayne Williams, Alan King, DJ Heather, Lady D, Julius TMT. House Music.
About this event
Tickets will be available at the door, come early!
Saturday, June 5th, 2021
I Love House Music Chicago, Allay Soul & The Malafaktory Present: The Haus of Love: Safe in person events that features The Chosen Fews Terry Hunter, Mike Dunn, Alan King and Wayne Williams, DJ Heather, Lady D, Julius TMT, Striz and Bai-ee. 3 events taking place on the same day at Le Nocturne Sat. June 5th! Capacity is super limited, all 3 events will sell out, get your tickets now!
1st event. Terry Hunter, Striz, Bai-ee. 12pm till 4:15pm.
2nd event. Wayne Williams & Alan King tag team set and Lady D. 4:30pm till 8:45pm. 
Lady D 4:30pm-7pm, Wayne Williams and Alan King 7pm-8:45pm
3rd event. DJ Heather, Mike Dunn and Julius The Mad Thinker 9pm-1am
Julius The Mad Thinker 9pm-11pm, DJ Heather 11pm-1am
This event will sell out quickly, get your tickets NOW!
-----------------------------
Le Nocturne
4810 N. Broadway
Chicago, IL 60640
21+
Le Nocturne is proud to be following all current Chicago safety regulations.If you are feeling sick please respect your fellow house music lovers and stay home.
* Due to limited capacity, a 20% gratuity will be added to all tabs in order to further aid Le Nocturne's staff.
* Due to capacity, tables arriving an hour after the event they purchased are not guaranteed entry but will be given priority. Come early!
* There is a 2 drink minimum per table.
Follow us on Eventbrite to be the first to know when tickets go on sale as well as discounted tickets https://www.eventbrite.com/.../i-love-house-music-chicago...Follow us on facebook
https://www.facebook.com/ilovehousemusicchicago/
Food is available!
Bottom mimosas for $35 till 8pm (whole table needs to purchase)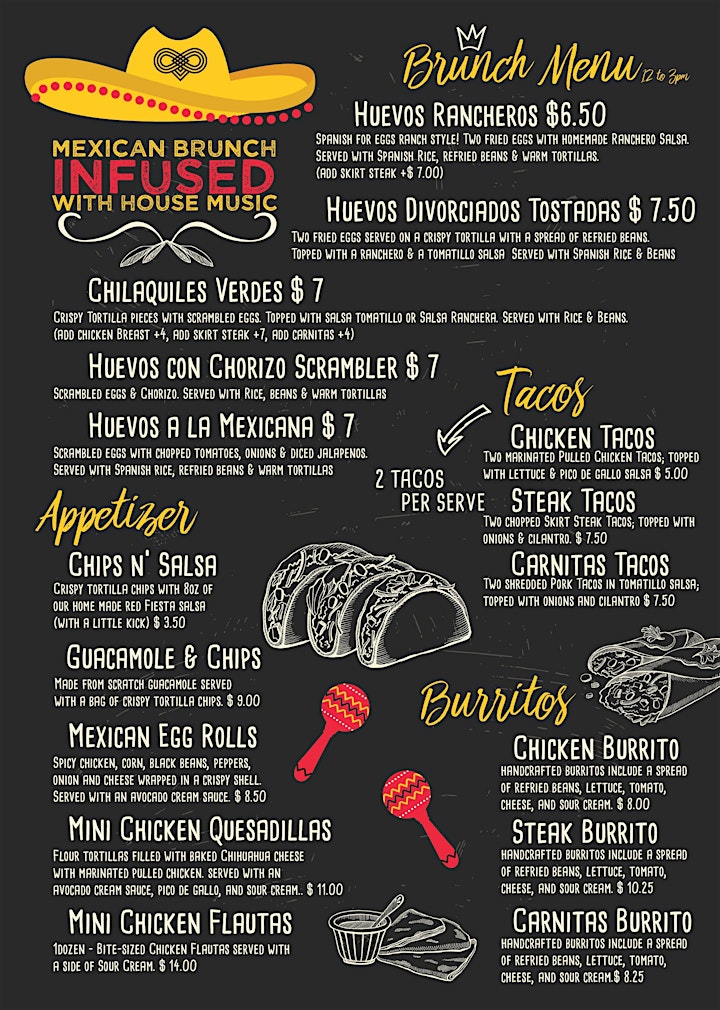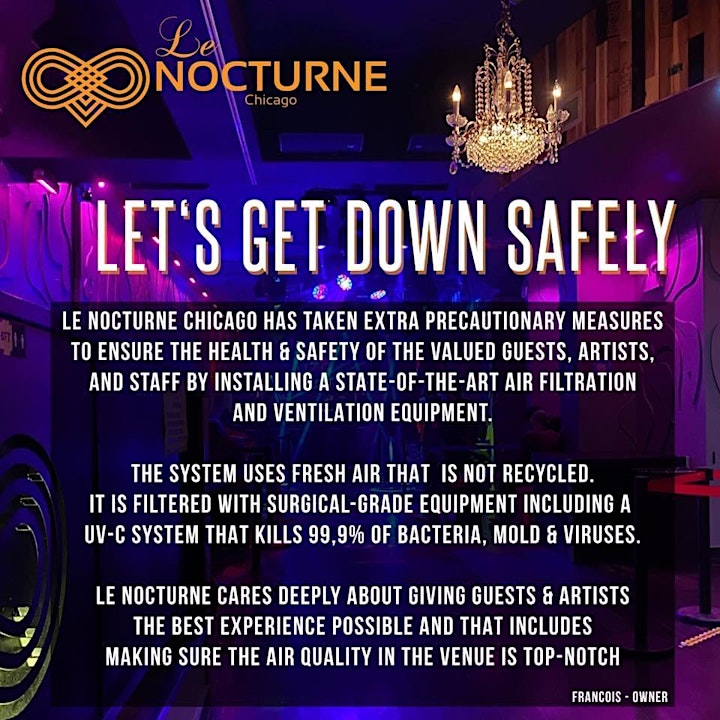 Organizer of The Haus Of Love. Three Events in a Day SAT. June 5th. House Music.