| | |
| --- | --- |
| The Haunting of Rolling Hills Asylum 2012 | |
Event Details
 With so many of the RHA Volunteers (who make the HofRHA possible) being First Responders and Medical Personnel who have been called to assist in the aftermath of Hurricane Sandy, both in NY State and other regions, The Haunting of Rolling Hills Asylum will remain closed on Wednesday, October 31.  We will reopen on Thursday November 1st and complete the Halloween Season on Friday November 2 and Saturday November 3rd.  Any Tickets purchased for
October 30 or 31 will be honored on any of the last three remaining evenings. 
We apologize for any inconvenience.
Read Rules Below Carefully!
OFFICIAL SPONSOR OF
THE HAUNTING OF ROLLING HILLS ASYLUM
&

ANDROLLING HILLS ASYLUM

Read Carefully!
The Haunting Of Rolling Hills Asylum's Rules, FAQ's & Disclaimers
YOU MUST BRING YOUR PRINTED TICKET TO BE SCANNED UPON CHECK IN OR YOU WILL HAVE TO PURCHASE A NEW TICKET

Upon purchasing ticket(s) and entering the property known as Rolling Hills Asylum, you automatically agree to the following and hold harmless Rolling Hills Asylum and its agents for any injury, theft or damage to any persons and/or personal property.
 COSTUMES, MASKS, HALLOWEEN MAKE UP ARE NOT ALLOWED
Anyone arriving in such will not be allowed on the property. No Refunds. No Exceptions.
No one under 13 admitted.  Ages 13 through 16 must be accompanied by a parent or legal guardian. Management reserves the right to make jusgement call on age. Ages 16 & over must present valid drivers license with photo ID.  Each person must bring their ticket to ensure entrance.
Be prepared to wait!  Be prepared to walk! 
This is a self-guided attraction.  It is estimated that it will take between 20 - 30 minutes, depending how scared you are and how much you are screaming and just dying to get out!
Our haunted attraction utilizes some/all of the following and should be taken into consideration prior to admission:
Strobe lights, very low lighting,intense audio, loud noises, air blasts, fog, various special effects, and shock factors, and extended periods of time in total darkness. 
Due to an overall physical demanding haunted house experience individuals should take this into consideration when purchasing tickets. If a persons is unable to walk at least a mile on their own without assistance of any kind, then this attraction may be too strenuous for you.
Those sporting casts, crutches, canes, etc. may not be allowed in due to safety concerns for yourelf as well as other patrons and the actors.
Rolling Hills Asylum is not recommended for pregnant women, persons with heart problems, back problems, seizure, or breathing problems, young children, those on medications or WIMPS! 
By entering this establishment, you are giving consent to be filmed and/or photographed.  
You also give permission for those videos and/or photos to be reproduced and used by the establishment owners to  promote this and/or future events.  Videos and/or photos will be not used inappropriately for any reason.
 SMOKING, ALCOHOL, DRUGS, WEAPONS ARE NOT ALLOWED ANYWHERE ON PROPERTY 
THIS IS STRICTLY ENFORCED!
 NO OUTSIDE FOOD OR BEVERAGES ARE TO BE BROUGHT ON TO THE PROPERTY
NO EXCEPTIONS.

Off Duty Police Officers on staff each night!
NO CAMERAS, AUDIO OR VIDEO RECORDING DEVICES, LASERS, OR LIGHTERS ALLOWED IN THE BUILDINGS AND MAY BE CONFISCATED.
THIS INCLUDES CELL PHONES!
NO RUNNING OR LOITERING INSIDE THE BUILDING OR ON THE PROPERTY.
FOR YOUR OWN SAFETY PLEASE DO NOT TOUCH ANY PROPS OR SCENERY
NO PHYSICAL CONTACT IS TO BE MADE WITH OUR ACTORS.
Rolling Hills Asylum's volunteers, staff, security and management have the right to refuse entry to anyone for any reason including anyone appearing to be under the influence of drugs or alcohol or those conducting themselves in any way inapproprietly. If our staff notices people displaying any of these conditions you will be asked to leave immediately, and will NOT receive refund - NO EXCEPTIONS.  
Actors have the right to eject you from the haunted attraction at anytime if they feel you are not following the rules of the establishment and/or are causing harm, damage, or threat to anyone one or the property.
ALL PERSONS ARE SUBJECT TO BEING SCANNED BY A METAL DETECTOR AND ALL BAGS OF EVERY KIND ARE SUBJECT TO A HAND SEARCH BY SECURITY.  NO EXCEPTIONS. 
For safety of everyone, no open toed shoes, flip flops, or high heel shoes allowed. No flashlights, candles, or open flames of any kind. No cameras or recording devices of any kind will be allowed in the buildings and may be confiscated. Everyone is subject to bag search and metal detectors. 
IF I GET TO SCARED AND LEAVE THE ATTRACTION,  DO I GET A REFUND? 
Here's the answer.
You pay us to scare you, if you get so scared you can't make it thru, then we did our job.
So, the answer is NO! Sorry! 
Once you leave the building you will not be allowed back in unless you purchase a new ticket
(additional $10.00 fee for each re-entry)
To Be Clear - the following are absolutly
NOT ALLOWED On or In the Property

• Absolutely NO SMOKING on the premises.
•NO LIGHTERS 
• NO FLASHLIGHTS 
•NO LASERS 
•NO MATCHES 
•NO KNIVES or WEAPONS OF ANY KIND 
• NO ALCOHOL or or ILLEGAL SUBSTANCES
•NO VULGAR LANGUAGE 
• NO TOUCHING OF ACTORS OR ANY PERSON 
•NO DRUGS 
•NO CAMERAS / PHOTOS / VIDEO/AUDIO DEVICES ALLOWED IN BUILDINGS AND ARE SUBJECT TO BE CONFISCATED 
• NO FOOD OR BEVERAGES OF ANY KIND ALLOWED IN BUILDINGS
• NO SILLY STRING, STINK BOMBS, LIT LIGHTER, LIT CIGARETTES, OR LIVE ANIMALS ALLOWED INSIDE BUILDINGS. 
• ETC. (Use common sense) 
Do not touch anything in the buildings, including props and the actors. 
If you do you will be immediately detained and prosecuted to the fullest extent of the law.)  
We teach our actors to do their best NEVER to touch anyone; however, there are times when accidental contact 
is made. You will not be struck or grabbed by any of the actors, but you may be accidentally touched, 
nudged or bumped into. 
There are well marked emergency exits through out the buildings - if you become to scared or overwhelmed, Security attendents will assist you in safely exiting the building. 
No drugs, alcohol, smoking or weapons allowed in or on the premises. If anyone is suspected of being under the influence, admission will not be allowed and there will be NO REFUND. No Exceptions. 
Anyone who breaks any of the rules will be immediately escorted off the premises. 
NO REFUNDS GIVEN – NO EXCEPTIONS
Rolling Hills Asylum and its agents are not responsible for any broken or lost items. Any personal property found or turned in will be put into the lost and found at the end of  each night. 
You may leave your contact information with us prior to exiting. Unclaimed items will be held until November 4, 2012 - then disposed of.
Vendors selling wares, plus food & beverages will be available all evenings.

Parking Fee NOT Included!
OFFICIAL SPONSOR OF
THE HAUNTING OF ROLLING HILLS ASYLUM
AND
ROLLING HILLS ASYLUM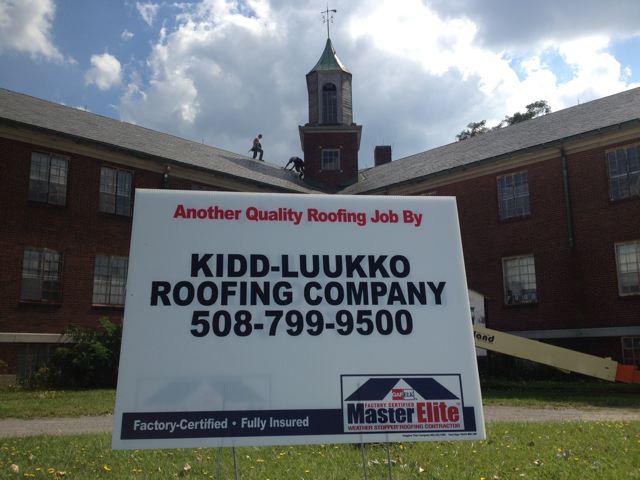 Where

Rolling Hills Asylum
Bethany Center Rd
NY 14054


Organizer
Rolling Hills Asylum in East Bethany, NY is reportedly the most haunted location in New York and arguably one of the most active in the United States!
It has been featured on Travel Channel's Ghost Adventures and Paranormal Challenge as well as on Sy-Fy Channel's Ghost Hunters!  
 For 13 eerie Ocotber nights you too can experience a bit of what Rolling Hills Asylum is all about by attending the Haunting of Rolling Hills Asylum's haunted attraction through a truly haunted asylum with real ghosts!
www.HauntingofRHA.com
 or