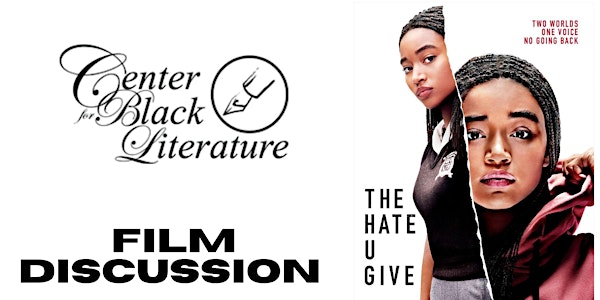 The Hate U Give: A Film Discussion on the Racial Pandemic (NBWC2020 Event)
Students and Adults Discuss the Young Adult film "The Hate U" and the Racial Pandemic in America.
About this event
The Hate U Give is a 2018 American drama film directed George Tillman Jr. with a screenplay by Audrey Wells. It is based on the 2017 young adult novel (of the same name) by Angie Thomas.
Respondents will discuss the major themes in the film and examine its significance in light of current movements and protests related to racism, police reform, and social justice. Click HERE to watch the trailer.
Respondents:
Kayode Afolabi Clarke
Shafika Burke
Kel Spencer
Maria DeLongoria
Moderated by ZULEMA BLAIR (Professor, Medgar Evers College, CUNY).
Presented by the Center for Black Literature in partnership with the Department of Public Administration and the Department of Social and Behavioral Sciences at Medgar Evers College, CUNY.
Visit our directory of links to discover other #NBWC2020 pre-conference events: https://linktr.ee/center4blacklit. For the full schedule, visit the NBWC2020 page on our website: www.centerforblackliterature.org