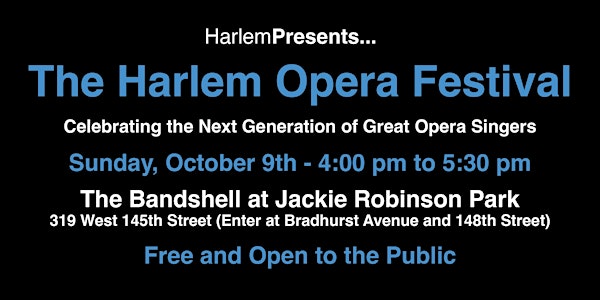 The Harlem Opera Festival 2022
Join us as we welcome recent winners of Opera Ebony's Benjamin Matthews vocal competition. REGISTER TO RESERVE A FREE SEAT IN YOUR NAME!
When and where
Location
Jackie Robinson Park 319 West 145th Street New York, NY 10039
About this event
Since the Summer of 2018, The Harlem Opera Festival has presented – in alternating years – recent winners of the Harlem Opera Theater or Opera Ebony's annual vocal competitions. Join us this year as we welcome recent winners of Opera Ebony's Benjamin Matthews vocal competition. REGISTER TO RESERVE A FREE SEAT IN YOUR NAME!
The Harlem Opera Festival is free and open to the public. You don't have to register to attend. You do have to register to reserve a free seat in your name.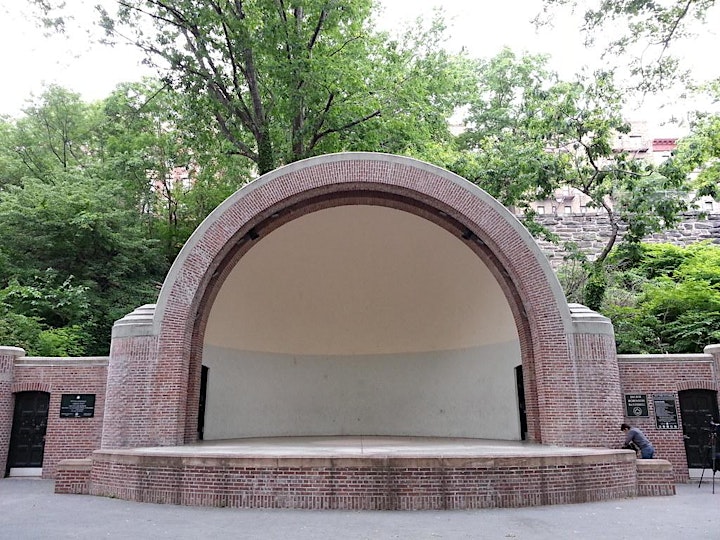 The Jackie Robinson Park Bandshell is ready for the artists!
Join us for an afternoon that will feature:
Shenika John Jordan
Nazarene Maloney
Jouelle Roberson
Brianna J. Robinson
Christian Simmons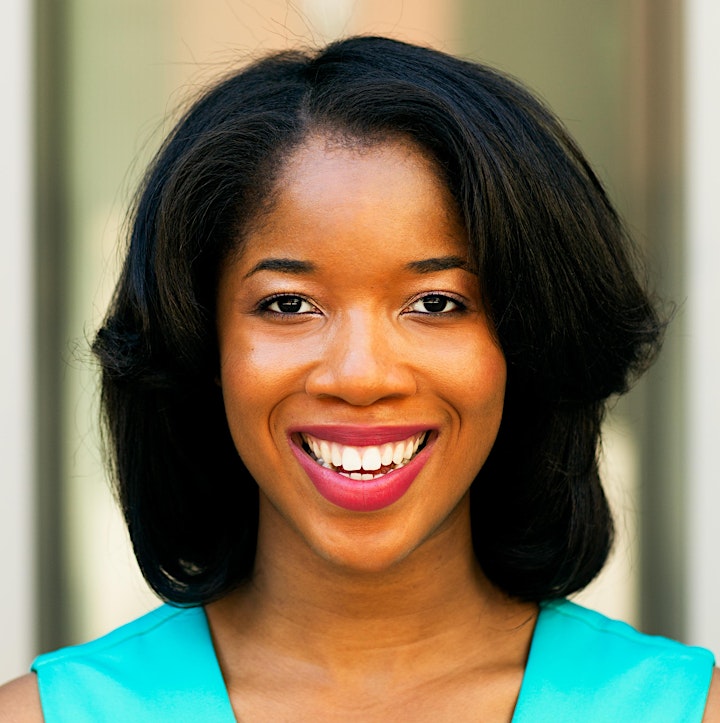 Caribbean-American Soprano Shenika John Jordan is a native of New York City who enjoys performing in the United States and abroad. As the founder of initiatives including Cooking and Opera and co-founder of The Classical Musicians Network, Ms. John Jordan also seeks to use music as a catalyst for positive change in her surrounding communities!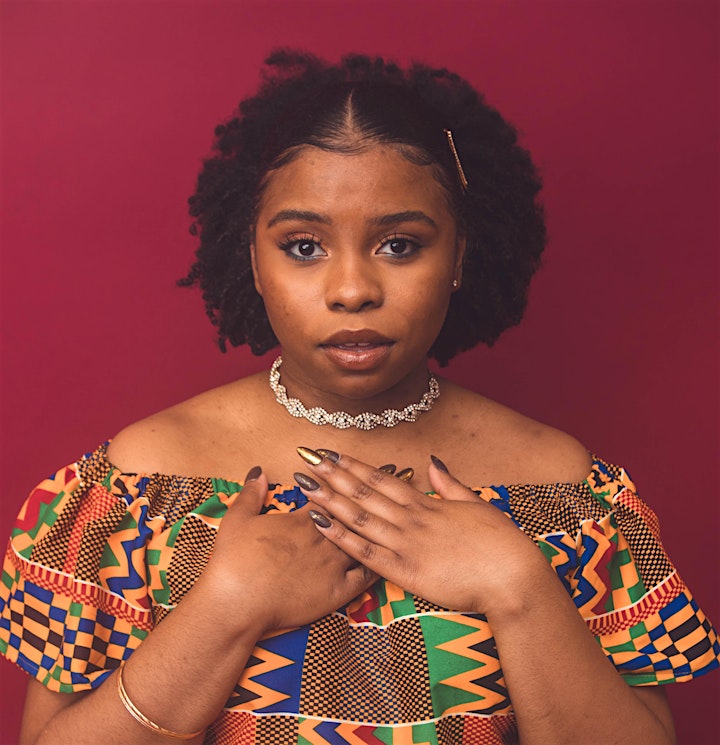 Nazarene Maloney is a young artist who has dedicated herself to making her passion into her career. During her primary and secondary education, Nazarene expressed a deep affection for music; specifically, singing. However it was not until she was tasked with performing excerpts from Handel's Messiah during her senior year of Highschool that she fell in love with classical music. From here she decided to pursue opera.
After earning her Associate's Degree in Music from Prince George's Community College, she continued on to Morgan State University where she flourished under the tutelage of Marquita Lister. Here, she participated in Opera @ Morgan, with roles as Papagena (W.A. Mozart's Die Zauberflöte) and Maria La O (Ernesto Lecuona's Maria La O). She participated in competitions such as the Opera Ebony Benjamin Matthews competition; in which she was named the Youth Artist winner. She lastly served in the Morgan State University Choir where she became a part of the Singer's travelling group and performed as a soloist on many occasions, national and international. Nazarene is young, but she is a talent to be reckoned with in the world of classical music.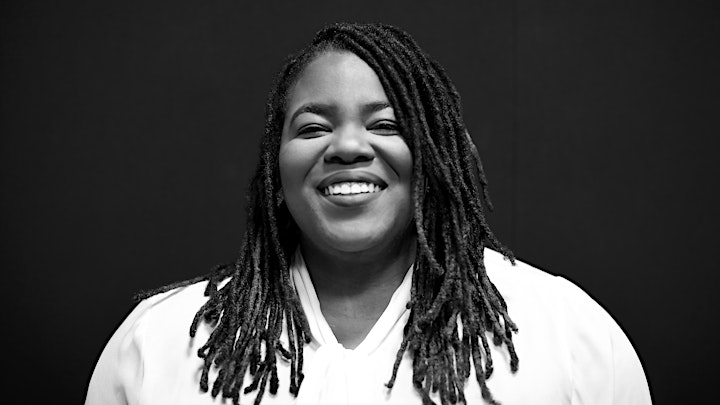 Jouelle Roberson (Soprano) hails from Washington,D.C. She began her musical studies at the Duke Ellington School for the Arts where she participated in the Show Choir. Following graduation, she was accepted into the vocal studies program at Morgan State University where she graduated with her B.A and M.A studying vocal performance with Marquita Lister. Miss Roberson was apart of the 2019-2020 season artists of the Atlanta Opera studio program; as well as the 2021 participant in the Saratoga Opera's young artist program. She was recently apart of Opera Lucca's 2022 summer program where she performed the role of Suor Angelica. Miss Roberson has graduated from Manhattan School of Music with her Professional Studies program.
Miss Roberson had the great pleasure to advance to the semi finals of the 2019 Annapolis Opera vocal competition. Jouelle was also the first place winner in the 2019 NATS local and regional round. Miss Roberson received the encouragement award in the Southeast Region Met Competition.
She is the 2018 winner of the Emerging Young Artist Regional competition presented by the National Association of Negro Business Women and Professional Women's Clubs, Inc., formerly known as the Leontyne Price Vocal Competition the 2016 District winner of the National Association of Negr0 Musicians,inc. Vocals Competition. In 2015, she advanced to the, Regional auditions of the National Association of Teachers of Singing students auditions.
On The Operatic Stage, she has performed the role of Grisostomo from Don Quichotte: At Camocho's Wedding by Telemann, in the Saratoga Opera's young artist summer program in the summer of 2021. Miss Roberson also performed Maria in Saratoga Opera's main stage production of Man of La Mancha. She has also performed the role of Strawberry Woman in the world renowned opera Porgy and Bess as a studio artist with the Atlanta Opera this past 2019-2020 season. She has also performed the role of Marenka in Bedrich Smetana's Bartered Bride with the Bethesda Summer Music Festival. Following her successful performances as Marenka, she was invited by the AAMS Opera to perform the role of the Countess (excerpts) from Le Nozze di Figaro in Ischia, Italy. With Opera@Morgan,she has performed in several scenes and fully staged productions, including the 2018 production of Lyrics of Sunshine and Shadows by Steven M.Allen Where She portrayed the title role of Alice Ruth Moore. Most recently, by request of the composer, she repeated her portrayal of Alice Ruth Moore in an Opera Showcase presented by CAAPA.
On The Concert Stage, she has been a featured soloist in the Verdi Requiem with the renowned Morgan State University Choir. She has travelled as a soloist nationally and internationally with the choir and the select group "Singers.'' She is a member of Sigma Alpha Iota Music Fraternity.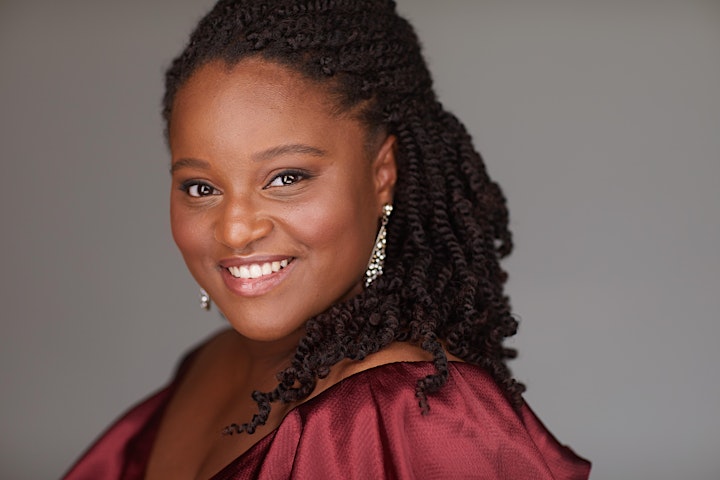 Soprano Brianna J. Robinson returns to Boston Lyric Opera as a Jane and Steven Akin Emerging Artist, having covered roles in BLO's The Handmaid's Tale and performed the role of Lucy in Spears' Fellow Travelers. This season, she will cover Mimi in La Boheme and Julie in the New England premiere of Omar. She served as a Rising Artist with Pegasus Early Opera, performing in Purcell's Dido and Aeneas. Ms. Robinson also sang the title role in Caccini's La Liberazione di Ruggiero dall'Isola d'Alcina with the Baroque performance ensemble, Collegium Musicum.
Her most recent work includes singing the role of Florence Price in Florence Comes Home by Francine Trester with Shelter Music Boston and as a soloist with the Boston Landmarks Orchestra. She will debut with the Akron Symphony in 2023 performing Brahm's Requiem. Brianna has also participated in international programs such as the Berlin Opera Academy, Opernfest Prague and will make her international debut in Ruse, Bulgaria as Ophelia in Joseph Summer's Hamlet in 2021. In January 2020 she was awarded 1st prize at the 6th 'Getting to Carnegie' Competition, at Carnegie Hall, New York City.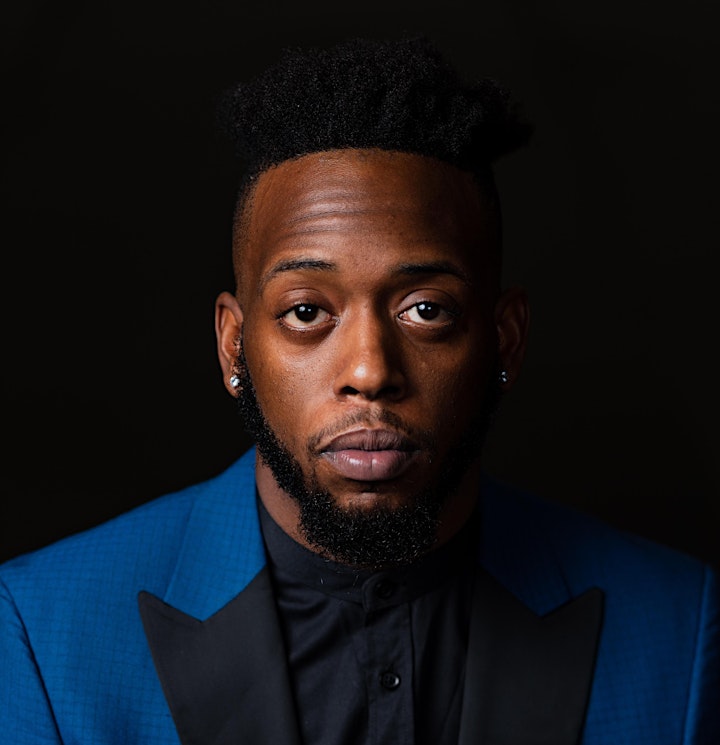 Christian Simmons, bass-baritone, is a native of the Washington, D.C. Metropolitan Area. He has performed with various festivals and companies around the world including the Morgan State University Theater, Bel Cantanti Opera Company, Washington Opera Society, Castleton Music Festival, Amalfi Coast Music Festival, Berlin Opera Academy, Bare Opera Company, and the Maryland Opera Studio. Performance highlights include The Devil and Daniel Webster (Jabez Stone), The Wiz (Lion), Romeo et Juliette (Duke), Le nozze di Figaro (Figaro), L'incoronazione di Poppea (Seneca), Aida (King), Rigoletto (Sparafucile), and La finta giardiniera (Nardo). Mr. Simmons recently made his house and role debut in La bohème (Colline).
Mr. Simmons is currently a second year member of the Cafritz Young Artists of the Washington National Opera for the 2022-2023 season. This past season, Mr. Simmons made his debut with the company in the documentary film and studio recording of Jeanine Tesori and Tazewell Thompson's Blue; he also performed the role of Zuniga in the Young Artist production of Carmen. In this upcoming season, he will be returning to his role as Police Officer 3 in Blue, and Colline in the Young Artist production of La boheme. Mr. Simmons was a featured soloist with Maestro Gianandrea Noseda and the National Symphony Orchestra, performing Mozart's Requiem and concert aria Per questa bella mano in the Kennedy Center Concert Hall.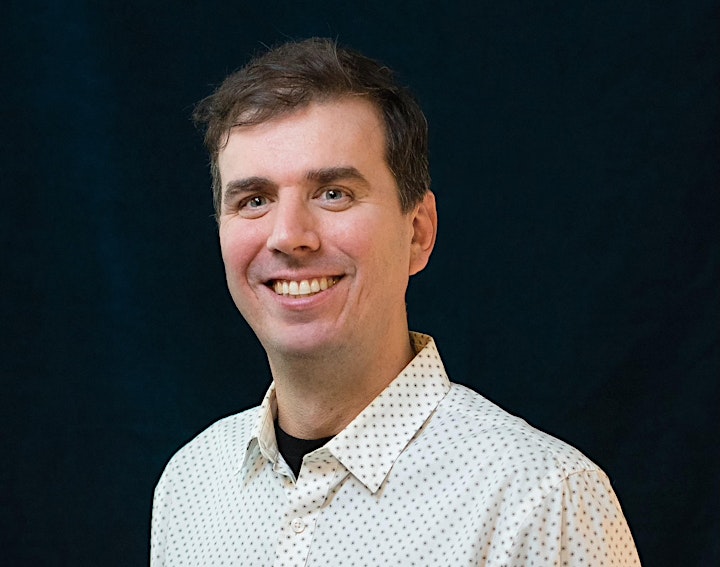 Originally from Florida, Jason Hart has been an active pianist in the NYC and Tri-State musical scene for the last 17+ years. He made his NYC solo recital debut at the Harvard Club of New York in 2005, and has performed as a soloist and collaborative artist at many of New York's most storied venues including St. Paul's Chapel, the Metropolitan Room, and Lincoln Center. He has a wealth of experience in vocal coaching and accompanying and has worked with singers currently performing at the Metropolitan Opera and on Broadway as well as stages around the country and the world. He is sought after for his breadth of musical experience which encompasses classical, jazz, gospel, pop/contemporary, sacred music and everything in-between.
In 2003, he was a scholarship winner to the American Institute of Musical Studies in Graz, where he made his international debut collaborating with fine singers from all over the globe. He has studied with a diverse group of artists such as Julie Jordan, Richard Pearson Thomas, and Robert MacDonald, and has performed in masterclasses with renowned pianists including Peter Serkin, Jon Nakamatsu, and Gianluca Luisi. Since 2015, Jason has maintained an active teaching schedule as the Lead Instructor and CEO of Hart Music Studios based in Tenafly, New Jersey.

In 1973, four friends came together as they often did, at the then called Ansonia Hotel located at 2109 Broadway, New York City. As it is told, Sis Mary Elise turned to Benjamin Matthews and whispered, "...It's time Ben... You need to start your own company…what will you call it?" With a moment of pause, Ben uttered, "Opera Ebony." Sis Elise said, "give me your hands...let us pray," and with the Divine presence around these four friends, so it would be.
In that moment of time, Benjamin Matthews created the unimaginable for any man, an opera company. This Black Opera Singer from Mobile, Alabama conceived what would become the longest continuously operating Black Opera Company in North America. It would be the combined efforts of Benjamin Matthews, Wayne Sanders, Margaret Harris and Sis. Mary Elise Sisson (SBS) whose shoulders the company stands on today.
Since then, Opera Ebony has been guided by its mission to mentor and afford opportunity for under represented talent on, off and behind the stage. The Company has been engaged in fully staged productions of works like, Aida, Il Trovatore, Carmen, Fosca, Sciavo, Verdi Requiem, Cosi Fan Tutte and countless more. While being engaged to sing in Finland, Moscow, Belize and others, Opera Ebony has worked with some of the finest orchestras throughout Europe, Russia and South America.
Over the years Opera Ebony has also had the distinction to work with some of the biggest names in Opera, Mark Rucker, Angela Brown, Kathleen Battle, William Warfield, Florence Quivar, Mavis Martin, Donny Ray Albert, Arthur Woodley, Camila Johnson, Jessye Norman, Leona Mitchell, George Shirley and Alfa Floyd, to name a few.
As we forge a new path, with the inspiration from our past, Opera Ebony accepts the challenges tomorrow brings and welcomes talent from all walks of life to take up that change, and courageously step forward in fostering a new future of Opera around the world.

With a mission of providing free cultural entertainment for the residents of the village of Harlem, Harlem Presents has three program offerings – "HarlemWeen", "The Harlem Hoedown" and "The Harlem Opera Festival".
"HarlemWeen" – presented on every Halloween evening since 2011 – except during SuperStorm Sandy – HarlemWeen is a family-friendly costumed Halloween festival presented on the plaza of the iconic Adam Clayton Powell Jr. State Office Building. In addition to a DJ inspired dance party, the afternoon/evening activity includes face-painting, storytelling, "Thriller" dance lessons, and the exhibition of Michael Jackson's "Thriller" on a 25' inflatable movie screen.
"The Harlem Hoedown" – taking place on the plaza of the Harlem State Office Building occasionally since 2012, this family-friendly activity has square dancing, a caller, and the live music of the Ebony Hillbillies at its core. Additional activities include a mechanical bull and a swamp with live animals.
"The Harlem Opera Festival" – since the Summer of 2018, the Harlem Opera Festival has celebrated the next generation of great opera singers by presenting emerging opera singers of color (mostly) in recital format at the Richard Rodgers Amphitheater in Marcus Garvey Park and the bandshell in Jackie Robinson Park.