Description
7:30PM SHOW
MALCOLM X LEGACY
Amatula Designs
Nama Ise-Ona
Martina Nevado
Michi Knitwear
Ana Teiko
8:30PM SHOW
Emerging Designer Competition
For The Culture Couture
Stächa Huis
Mini Shavell
Alexis Londyn
Chevalier Homme
Tamara
9:30PM SHOW
BEAST MODE by MARSHAWN LYNCH
Christy Plus You New York
Rose Paulino
Styles of Imagination
MALCOLM X LEGACY
HFW a 21st Century Fashion Cultural Experience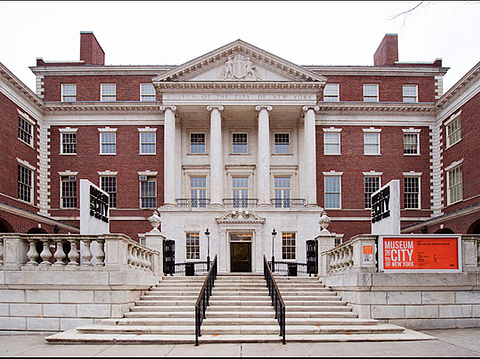 When you arrive at the Museum of the City of New York on February 4th you will enter the house of Harlem Fashion Week and enjoy a 21st Century Fashion Cultural Experience.
HFW will operate on 4 levels of the museum to provide you with a night of culture, luxury and high fashion. Our VIP guest will enter through the main gate greeted by an escort that will guide them into the fashion week experience.
THE HARLEM FASHION WEEK: The 4 LEVEL EXPERIENCE
Each level will provide both our VIP and general admission guest with an opportunity to experience fashion week in Harlem.
Level 1: HFW Marketplace- One of the most anticipated aspects of Fashion Week is the introduction to cutting edge fashion, jewelry and beauty merchandise. Our Harlem Fashion Week curator has selected unique designers and artisans to showcase at The HFW Marketplace. The HFW guest will have the opportunity to not only view fabulous fashion but also purchase, that one of a kind piece that says, "I have been to fashion week".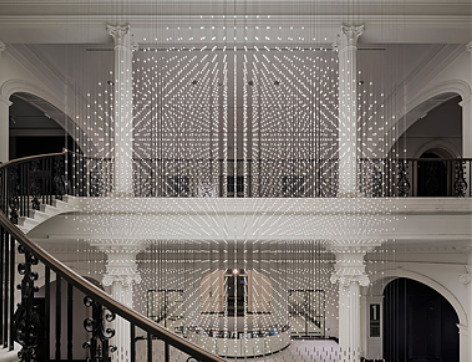 Level 2: The Media and Brand Encounter- What is a fashion show with out Paparazzi! On this level the media outlets that have partnered with HFW will have media stations to interact with guests, take pictures with designers and interview celebrities. In addition Select Brands will have the opportunity to engage in a Brand Experience with the HFW audience. Guest will have the opportunity to see, taste, smell and feel their product, is essence "a brand experience". This new component to HFW will create a unique encounter with brands, media and guest that will be both innovative and electric.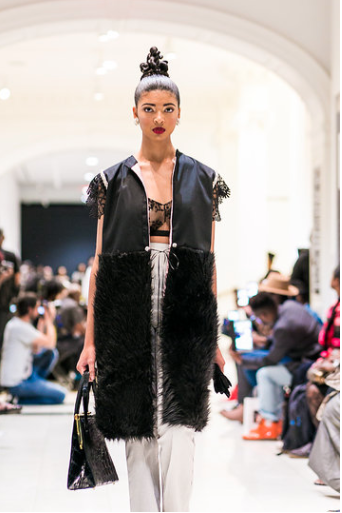 Level 3: Simply stated: "The RUNWAY"- on this level guest will experience ALL runway shows- at 7:30, 8:30 and 9:30 from urban wear, to high fashion -15 designers from across the country will explode on to the Harlem Fashion Week stage and ROCK THE RUNWAY!!!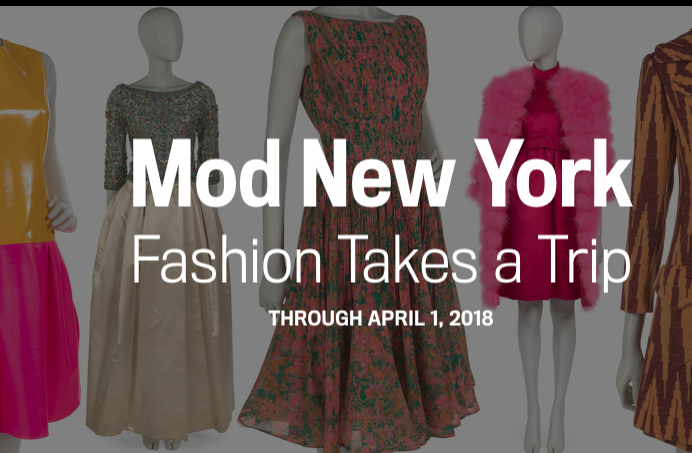 Level 4: The Fashion Gallery: This season the Museum of the City of New York has opened The MOD New York: Fashion Takes a Trip exhibit to the guest of Harlem Fashion Week. The Mod New York Fashion Takes a Trip "explores the full arc of 1960's fashion, shedding new light on a period marked by tremendous and daring stylistic diversity" MCNY
Level 4 is ONLY available to our VIP guest
We welcome you to season 4 of Harlem Fashion Week to enjoy a 21st Century Fashion Cultural Experience.