When and where
Location
Star Bar 437 Moreland Ave NE Atlanta, GA 30307
Refund Policy
Contact the organizer to request a refund.
Description
The Hang Out Day
Celebrating the release of The Hang Out: Part 1 on Tuesday, March 26th
NO BBQ from 1-4pm due to bad weather (next time!)
9pm - 2am = Release Party @ Star Bar
$10 - Presale
$15 - At The Door
$25 - Limited Edition Collaboration T-Shirt with Creative Revolution Union (http://wearecrux.tumblr.com/) [email your size after purchase: S-XXL]
NOTE: If you purchase a shirt you get a free ticket to the release party at Start Bar
Additional SMKA Merch: http://www.indiemerch.com/smka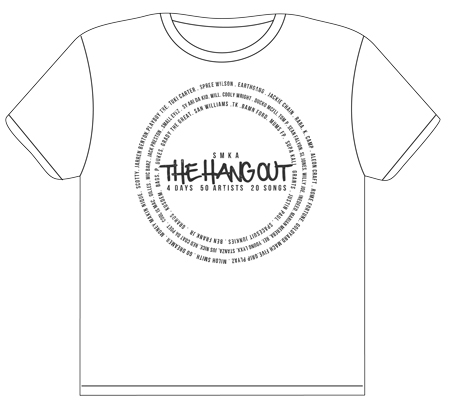 The Hang Out: Part 2 Release Party @ Star Bar is on Saturday, April 27th
About The Hang Out
Atlanta production collective, SMKA, blocked out 882 Studios for 4 days, and invited many of Atlanta's most talented and progressive hip-hop artists to hang out, eat, drink, collaborate and make music. The Hang Out took place from February 7 - 10, and for 14 hours a day, 4 days straight, Justin Padron, of 882 Studios, recorded artists of SMKA production..
The Hang Out compilation features 50 different artists on 20 original records produced entirely by 808 Blake and Kato of SMKA. The Hang Out showcases the depth of talent, and diversity, that makes Atlanta's hip-hop community the most creative and influential in the world.
The compilation will be split up and released in two separate projects...
The Hang Out [Part 1] = March 26th
The Hang Out [Part 2] = April 30th
Special thanks to PBR, Whynatte and Vitamin Water for keeping everyone hydrated during The Hang Out.
The Hang Out Line-Up:
Scotty, Jarren Benton, Playboy Tre, Tuki Carter, Spree Wilson, EarthGang, Jackie Chain, RaRa, K. Camp, Aleon Craft, Goldyard, Mach Five, Grip Plyaz, Miloh Smith, GO Dreamer, Money Makin Nique, Sy Ari Da Kid, Will, Cooly Wright, Ducko McFli, Sean Falyon, SL Jones, Willy Joe, iNEDEED, Marian Mereba, REi, Young Lyxx, SyStanza, Jus Nice, Red Coat Da Poet, Cool is Mac, Gilles, Mic Barz, Jack Preston, Small Eyez, Mums FP, Supakali, Grants, Jay West, Spacesuit Junkies, Ben Frank Jr, Grands, Kusdem, Bagz, P. Dukes, Grady The Great, San Williams, TK and Bamn Ford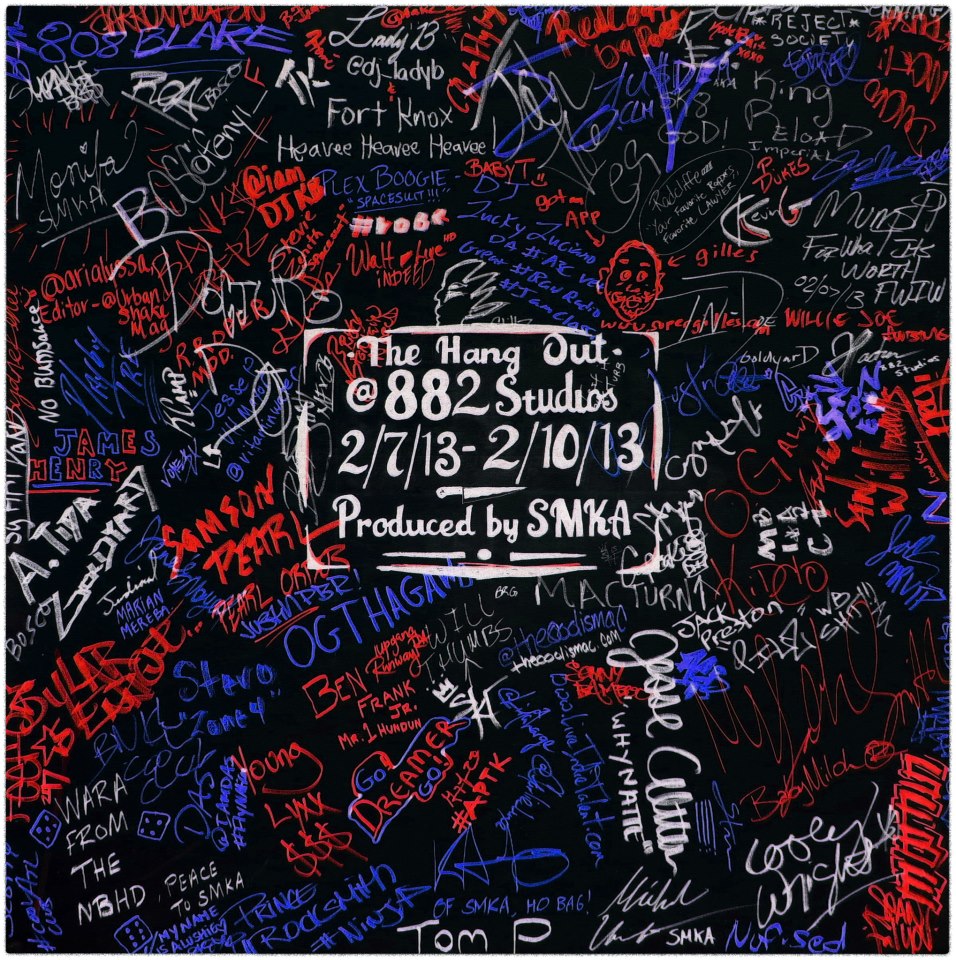 SMKA has always strived to collaborate with talented up-and-coming artists, and over the past 4 years has worked with over 250 artists including: Casey Veggies, Iamsu!, Freddie Gibbs, Trinidad Jame$, Outasight, Juicy J, Aleon Craft, Jarren Benton, Dom Kennedy, King Chip, Yelawolf, Pill, Nappy Roots, SpaceGhostPurrp, Dizzy Wright, Tony Williams, Spodee, Spree Wilson, Two9, Fashawn, STS, Huey Mack, Freeway, Rittz, Jon Connor, Bone Crusher, Boldy James, Chuuwee, Phil Ade and many many more.