Description
Behind the scenes of New York's bustling restaurant industry, food industry workers face abusive management, sublegal wages and hazardous working conditions. Join The Real News Network for a screening of the award-winning documentary "The Hand That Feeds," which follows the epic journey of sandwich-maker Mahoma Lopez and his coworkers as they unite to fight for their rights as workers and for basic human dignity.
A panel discussion and Q & A will immediately follow the screening. Panelists and special guest TBA.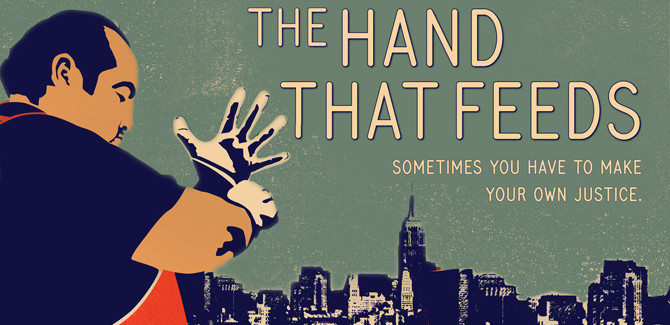 About The Hand That Feeds
At a popular bakery café, residents of New York's Upper East Side get bagels and coffee served with a smile 24 hours a day. But behind the scenes, undocumented immigrant workers face sub-legal wages, dangerous machinery, and abusive managers who will fire them for calling in sick. Mild-mannered sandwich maker Mahoma López has never been interested in politics, but in January 2012, he convinces a small group of his co-workers to fight back.
Risking deportation and the loss of their livelihood, the workers team up with a diverse crew of innovative young organizers and take the unusual step of forming their own independent union, launching themselves on a journey that will test the limits of their resolve.
----------------------------------------------------
Doors will open at 5:30PM and the screening will start promplty at 6:00PM
This event is part of the Raising Voices Event Series produced by The Real News Network in partnership with the Bertha Foundation. Events are designed to educate, activate and empower the community through a variety of accessible programing at TRNN and Ida B's Table.