The Haitian & Cuban Dance Connection Series by Sabor Del Caribe Blog, featuring Haitian & Cuban Instructors Alexandra & Liethis.
About this event
ATTENTION: Due to the Corona Virus, the event date has been postponed to Next Year, March 26, 2022. THIS IS THE TENTATIVE NEW DATE & IS SUBJECT TO CHANGE. Stay tuned for Updates.
EVENT DETAILS: The Haitian & Cuban Dance Connection Series by Sabor Del Caribe Blog, featuring Haitian & Afro-Cuban Instructors Alexandra Jean-Joseph & Liethis Hechavarria. This will be the first workshop of the series. This workshop will be separated into two segments and will highlight 4 dance styles and their connections. Each segment will feature 2 styles and will be accompanied by live drumming. Be prepared to immerse yourself into the Haitian and Cuban culture by learning their dances, their connections and the history behind those connections. This is an Open Level Workshop. ALL LEVELS ARE WELCOMED (Beginners & Up).
A break down of the schedule has been provided below. We highly recommend that you purchase your tickets in advance. The best value is the Bundle package, which includes the warmup & 2 sessions. If you buy the early bird you will also save on ticketing fees as an added bonus.
Schedule:
1:30 PM- Doors Open & Check-in
1:40-2:00 PM- Warm-up With Alexandra Jean-Joseph: Warm up and activate your body and muscles in preparation for the two workshops. This segment is highly recommended.
2:00 PM-3:00 PM Haitian Folklore with Alexandra Jean-Joseph: Two part session featuring Legba/Yanvalou & Rara (Live Drums).
3:00 PM-4:00 PM Afro-Cuban & Franco Haitiano with Liethis Hechavarria: Two part session featuring Elegua/Elegba & Gagá (Live Drums)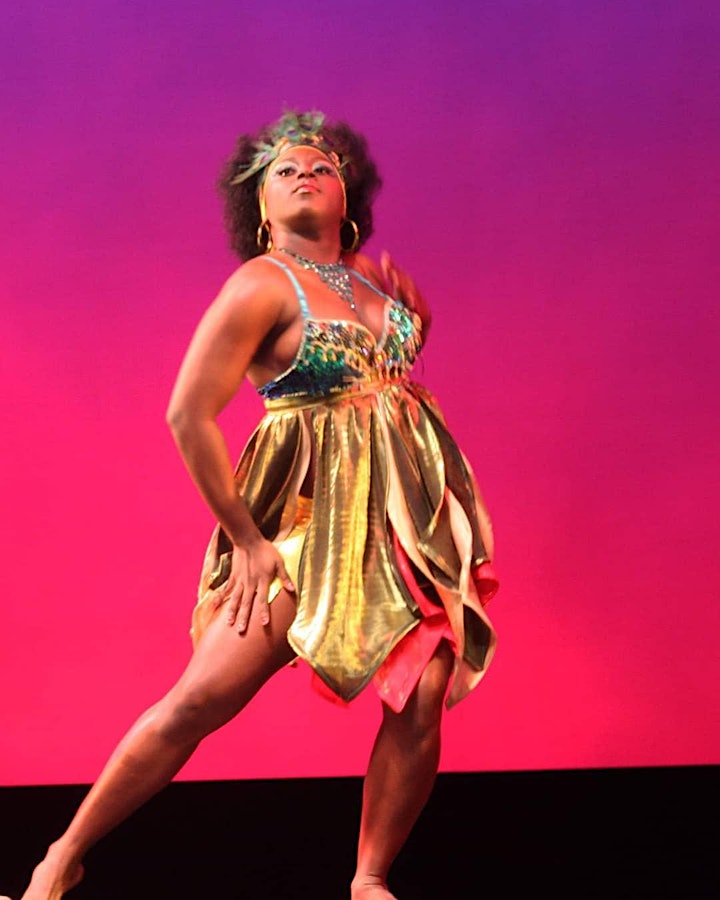 LIETHIS HECHAVARRIA
"Dance gives me the chance to tell my story, represent my culture, and my ancestors through the movement..."
Originally from Santiago De Cuba, Ms. Hechavarria received her early training as a dancer from her parents, world reknowned dancers Danys "La Mora" Perez Prades and Sergio Hechavarria Gallardo. She began performing at the young age of 6 years old, a member of Adiro Omode (Corazon de Niño) in Santiago de Cuba. She also attended Escuela Nacional de Danza Moderna de Santiago de Cuba.
Ms. Hechavarria later moved to New York City as a teen and didn't miss a step. Liethis continued her training with Chuck Davis at Alvin Ailey American Dance Center. She took West African, Sabar, Congolese, Brazilian and Afro-Cuban diasporic classes at Djoniba Dance and Drum Center, Alvin Ailey School and Balmir Dance Company Center. Ms. Hechavarria is now a founding company member and first dancer of Oyu Oro Afro-Cuban Experimental Dance Ensemble in New York City.
She has graced the stage with her talent at Jacob's Pillow dance festival, BAM's DanceAfrica, Latino Cultural Festival, La Tea Theatre, Heritage Sunday at Lincoln Center Outdoors, La Mama Annex stage, WOFABE African Dance and Music Festival, Los Angeles Center outdoor Dance Festival, and Minnesota's International Dance Festival, Festival del Caribe International Dance Festival, in Santiago de Cuba, and El Mella in La Havana, Cuba.
Ms. Hechavarria's teaching venues have and continue to include Casa de Cultura and Ballet Nacional in Santiago the Cuba, Columbia University, Harlem School of the Arts, Lincoln Center Outdoors, Havana Viaje Ciudad en Movimiento Festival, the Academy of Urban Planning, Cumbe Dance Center and Alvin Ailey Extension.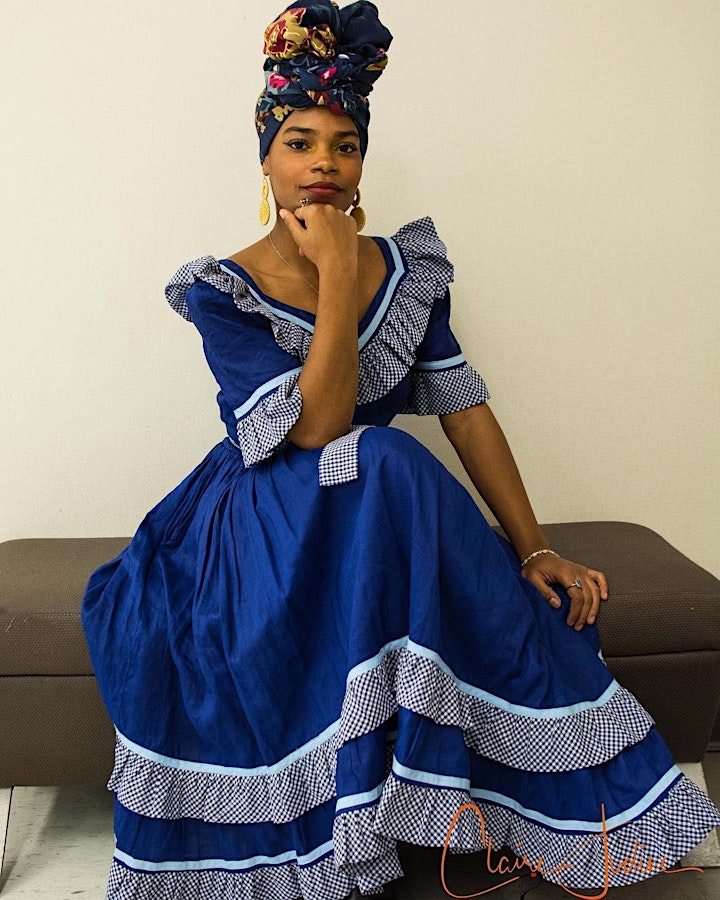 ALEXANDRA JEAN-JOSEPH
BIO Coming Soon....