Description
Need an excuse for a Monday night drink? Well it's not every day you get a chance to have a chat with the co-founder of one of the highest trafficked properties on the entire internet!
Meet Patrick Lee.
Best know for being the co-founder and former CEO of movie review site, Rotten Tomatoes, Patrick Lee is flying in from Silicon Valley, and has generously set some time aside to share his story with the Melbourne creative and tech community.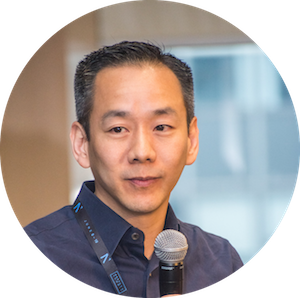 These days, Patrick is on his sixth startup as the co-founder of Hobo Labs, a company making guild-based casual mobile games. He previously launched crowd-review site XMFish.com in China, and launched and exited artist-fan connection site, alivenotdead.com in Hong Kong.
Patrick also spends a lot of time mentoring and giving back to the startup community, and is an advisor to a portfolio of global startups, including home-grown heroes, WePloy.
Trust us - you don't want to miss hearing from Patrick!
On the night
Pop over to Inspire9 in Richmond, grab a drink and join Jeanette Cheah, Co-founder of The Hacker Exchange, as she moderates a casual fireside chat with Patrick.
Arrival: from 6pm
Fireside: begins 6.30pm
Drinks and chats to follow
Beer, wine and snacks generously provided by The Hacker Exchange and Inspire9.