What's happening in the communities where 13 Baltimore changemakers are getting things done? Hear from them!
About this event
The Guardians: Reshaping History Community Update and Second Life Launch
December 7, 2021 | 6:00pm (ET)
Online
FREE | RSVP required
Join us for a virtual event that explores the future of the Guardians and their tireless work. Hear about their community initiatives and how they plan to continue to make change in Baltimore into 2022 and beyond.
We'll also officially launch The Guardians exhibition in Second Life, the virtual world where the Peale building has been painstakingly recreated for online visitors around the world.
The Guardians is a photo documentary and storytelling project including photo portraits, large-scale banners, and digital archives that celebrate unrecognized Black female leaders across Baltimore City neighborhoods. This project provides a platform for women who spend their lives fighting for a better, more equitable Baltimore. The exhibition itself is on view at the Carroll Mansion, 800 E. Lombard Street through December 17, 2021.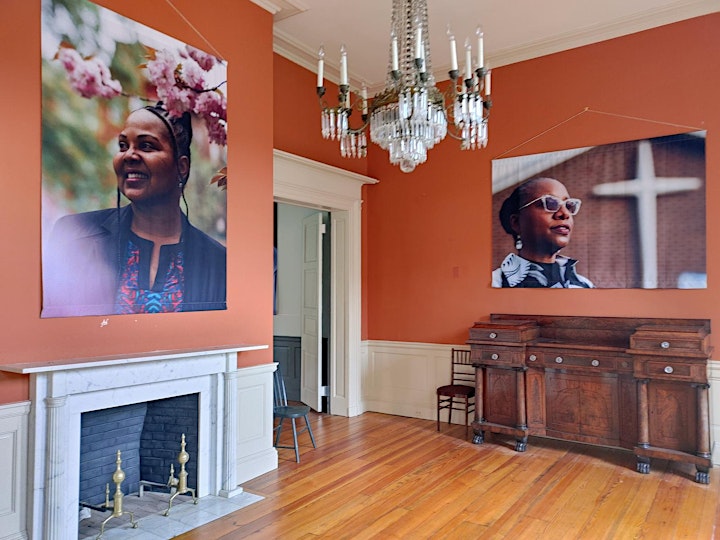 Organizer of The Guardians: Reshaping History Community Update and Second Life Launch
The Peale Center for Baltimore History and Architecture, a 501(c)3 non-profit organization, is restoring the oldest museum building in the United States in partnership with the City of Baltimore. Through its programs, the Peale Center will illuminate the authentic stories of Baltimore's people and places while reinventing the urban museum in the creative and innovative spirit of its founder, artist Rembrandt Peale.