Description
The Gryphon - The Golden Circle's Gold Room Grand OpeniThe Gryphon - The Golden Circle's Gold Room Grand Opening Party
---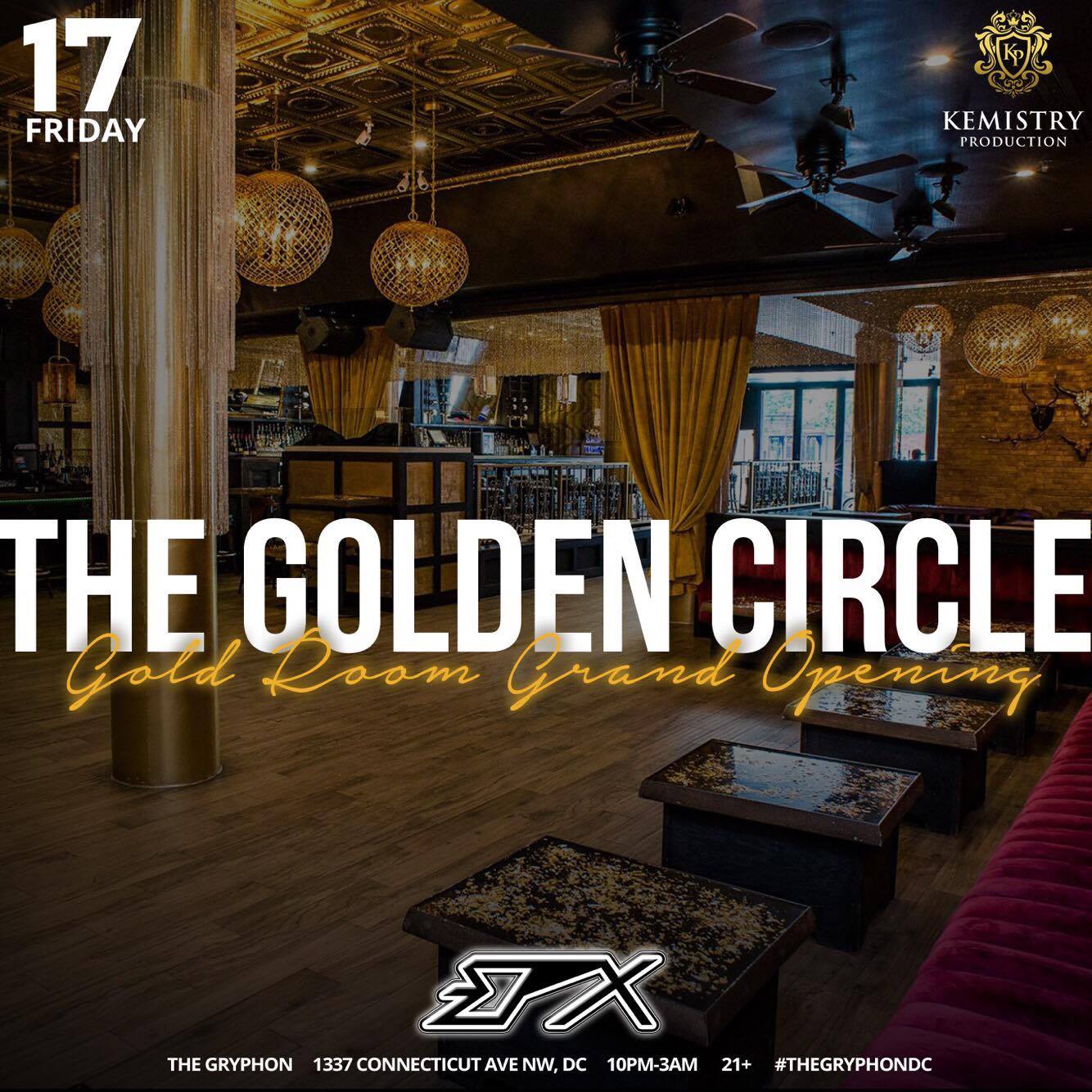 Come Celebrate our Grand Opening this weekend! It will be a party you won't want to miss!.
The Gryphon - The Golden Circle's Gold Room Grand Opening Party
Save the Date!
Join us this Friday November 17th to celebrate the grand opening of The Gryphon's The Golden Circle Gold Room on Dupont Circle, Washington DC for an evening where we celebrate the love of nightlife. The Gryphon venue is entertainment reimagined. An immersive adventure, encompassing the luxury and sophistication of a one-of-kind club experience. State of the art sound system, and lights. The nightclub features a variety of music spanning diverse genres for an all-inclusive nightlife experience. Filled with interactive features and luxurious finishes at every turn, The Gryphon sets the stage for patrons who enter our world to discover the unexpected.
Come check out our New drink menu and hang out in the newly updated venue with Blasting A/C in your face, Come feel the VIBE for yourself! Doors will open at 9pm - please arrive early to avoid long waits and be sure to get on the guest list or reserve a table in advance. We are offering premium bottle service and a delectable food menu all provided in an alluring environment that is both sexy as it is sophisticated, it's truly a five-star hospitality nightlife experience like no other.
DRESS CODE: Upscale and stylish nightlife trendy fashion. No oversized clothing, including but not limited to t-shirts and pants. No beachwear permitted, such as shorts, tank tops, flip-flops, baseball caps, jerseys, etc.
PARTY TYPE
After Hours, Bar, & Nightclub
MUSIC
Hip-Hop, Dance Music, Techno/EDM