Location
Skyline Club
1 American Square
Skyline East & West Rooms
Indianapolis, IN 46282
Description
JOIN US, THIS IS THE PERFECT GIFT FOR YOUR 2017 SUCCESS!
Don't let this holiday season go by without adding yourself to your holiday gift list. Get the gift that will equip you to successfully navigate your desired 2017 growth goals by attending The Growth Unlimited Conference!
This amazing event is part of a conference series and is specifically designed for the busy corporate professional to approach 2017 with confidence regarding your desired personal and professional growth. We have industry experts leading workshops focused on planning your career advancement, building your personal brand, leveraging faith in the workplace, strengthening your support network, and so much more. Participants are able to self-select which workshops to attend. Lunch at the fabulous Skyline Club and gifts all for your benefit are also included. How exciting is that!

Come recharge personally, grow professionally, and expand your skill set immediately to advance your career.
Additional details are below and go to www.jaynesconsulting.com for speaker updates. Register TODAY for discount tickets!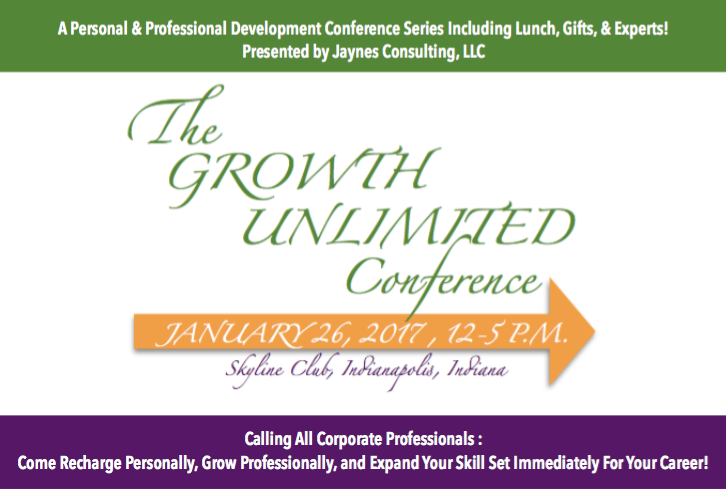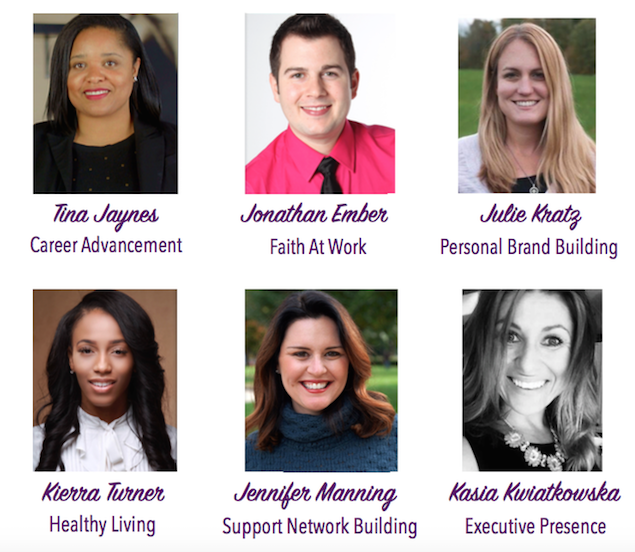 ---
FAQ'S:
WHEN SHOULD I ARRIVE? No later than 12:00 P.M. Lunch starts at 12:00 P.M.
WHAT SHOULD I WEAR? Business attire please including suits and jackets.
WHERE DO I PARK? There is street meter and garage parking available.
WHO SHOULD ATTEND? Corporate professionals who are interested in career advancement along with personal growth in 2017.

HOW MANY SESSIONS CAN I ATTEND? We will have up to 10 speakers for this event and you can pick 3 as you self-select the topics of interest to you. We will also help you connect with other speakers, if you have additional interest. Go to www.jaynesconsulting.com for speaker updates.
WHAT ARE OTHERS SAYING? Gorgeous location, amazing topics, awesome insight, loved the event flow, this experience has caused me to stretch my comfort zones, this has been life changing, I'm officially thinking without limits, I met the right people at the right time, the impact continues past the experience...just to list a few comments we have received from past participants!
WHAT IS THE SCHEDULE? 11:30-1:00 Check-in, Networking, & Lunch, 1:00-1:30 Event Kickoff, 1:30-2:30 First session with expert speaker, 2:30-3:30 Second session with expert speaker, 3:30-4:30 Third session with expert speaker, 4:30-5:00 Closing.
WHO DO I CONTACT WITH QUESTIONS? Please send any inquiries to operations@jaynesconsulting.com