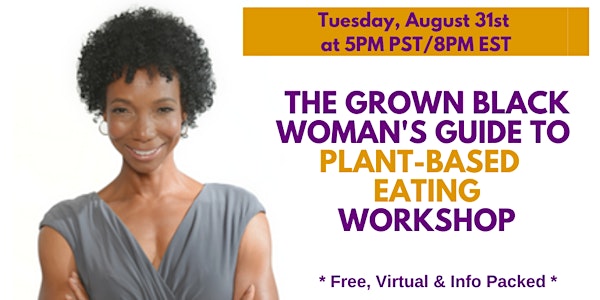 The Grown Black Woman's Guide to Plant-Based Eating
A practical success map to transition to plant-powered eating lifestyle for greater, health, energy and joy.
Refund Policy
Contact the organizer to request a refund.
Eventbrite's fee is nonrefundable.
About this event
A Step-by-Step Guide to a Plant-Powered Life!
As we move into the light from the COVID 19 pandemic, there has never been a better time to prioritize your best health.
In this information-packed one hour workshop you will learn:
✓ The Practical Steps to Gradually and Successfully Transition to a Whole Food Plant-Based Eating Lifestyle
✓ How Plant-Powered eating has been researched to prevent, reduce and even reverse heart disease, Type 2 diabetes and some cancers
✓ Your Cultural Connection to Plant-Based Eating
✓ What the Bible says about Plant-Based Eating
✓ How a Whole Food Plant-Based Lifestyle is a powerful way to reduce your risk of getting sick and enjoy good health.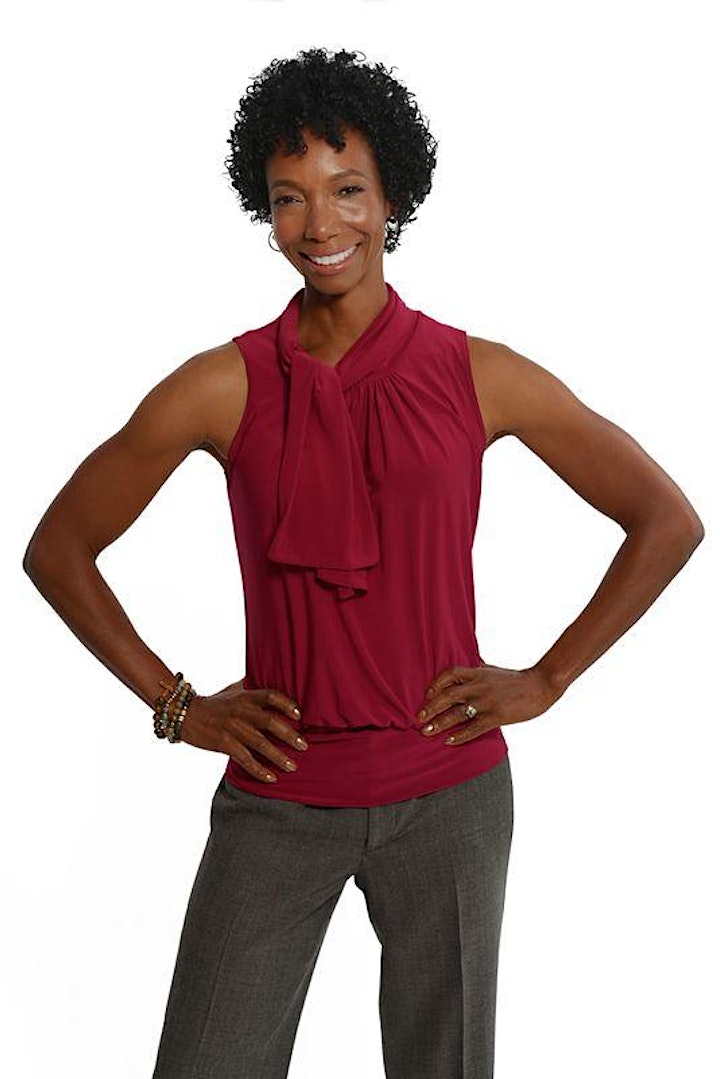 You may or may not know that I've been some form of vegetarian/vegan for nearly 40 years. I know!!! Where has the time gone? And no, I wasn't raised in a vegetarian household. I grew up on fried bologna, bacon, Spam, lamb and pork chops with an occasional beef tongue sandwich like you. Or maybe you were spared the beef tongue =).
Enjoying and thriving on a plant-prioritized diet isn't a trend for me. I have been there and done that with multiple versions of a plant-based lifestyle. I've done it wrong and learned through trial and error how to make it work with my busy multi-tasking life.
Plant-Powered eating is not only biblical, but it also aligns with the diet of our African ancestors. No wonder it's a beautiful bridge to your breakthrough to what I call your "service size body" - to be of greatest service to God and the world.
If there's one thing we've learned from the COVID-19 pandemic, how we treat and feed our temples matters! You can make a huge difference in your whole-body health by powering up MORE PLANT-BASED foods! And the bonus is that you will also contribute to leaving a better world for your children's children.
Whether you do it partially, gradually or go all in, powering up the plants on your plate can ignite the power of change in the way you look, feel and serve. Join me for "The Grown Black Woman's Guide to Plant-Based Eating!" It's time to make that change! Do a new thing!