Description
The GreenHouse Group LLC is teaming up with GWU and Cyber Defense Magazine to host a cyber/privacy event at GWU on December 13. The event is called the "JW Signature Cybersecurity Conference". The conference brings together cyber and privacy professional from across government, private, sector, and academia to talk about: cyber risks and threats across many industries and verticals, AI and Blockchain within the cybersecurity ecosystem, cloud security, business and employment opportunities. Attendees will have the opportunity to hear and networks with top experts, leaders, and even employers across technology and privacy fields.
Confirmed speakers that include: Kevin Nally (CIO at Secret Service), Kevin Kuhn (Electrical Engineer and Cyber Risk Management Lead at USCG), Marc Wine (Senior Advisor at Veteran Affairs), Vizma Carter and Melina Scotto (CISO at GDIT), Doctor Dana Cowles (ER Doctor at EmCare Physicians Group), Col. Beverly Beavers (Infrastructure and Operations Chief at DHA/J6), Ashok Kapur (Ceo at Med Tech Inc.), Aftin Ross (Senior Program Manager at FDA/CDRH), and Jacquie Lee (Bloomberg Health Reporter)
Invited Speakers: Lisa Belt (DISA), Seth Carmody (Program Manager at FDA, CDHR), Essek Martin, CIO at HuD), Bridget Bauer (Director of NIH at NITAAC),
Agenda:
9am to 10am – Keynote
10:15 to 11:15 – Cyber Risks and Threats
11:30 to 12:30 – AI/Blockchain
12:35 to 1:35 – Cloudsecurity
1:40 to 2:40 – Securing Medical Devices and Health Records
Register Here: https://www.gwutickets.com/Online/default.asp
Group discount for 10 or more tickets.
Meet the speakers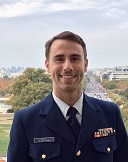 LT Kevin Kuhn currently works in the Office of Design and Engineering Standards at US Coast Guard Headquarters in Washington DC. Assigned to the Systems Engineering division, LT Kuhn is responsible for the development of policy and regulations for engineering systems onboard commercial vessels. His primary efforts are enhancing the cyber risk management posture of vessels operating in the Marine Transportation System. Working closely with other Coast Guard offices, LT Kuhn was instrumental in the development of the IMO Circular, Maritime Cyber Risk Management.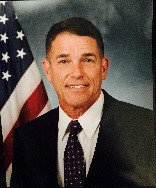 BGen Kevin J. Nally, USMC (Ret.) (Chief Information Officer at U.S. Secret Service)
BGen Kevin Nally was commissioned a Second Lieutenant in the Marine Corps in May 1981, after graduating from Eastern Kentucky University with a Bachelor of Science in Agronomy and Natural Resources.
After completing The Basic School and Communications Officer Course, he was assigned to the 1st Marine Amphibious Brigade where he served as a Communications Platoon Commander for the Marine Service Support Group-37 and later as a Communications Platoon Commander for the Brigade Service Support Group. During this tour, BGen Nally attended SCUBA School, Pearl Harbor where he served in an additional duty capacity as a search and rescue diver.
In 1985, he was reassigned to Marine Corps Recruiting Station, Los Angeles, California where he served as an Officer Selection Officer. In 1988, BGen Nally attended Command, Control, Systems Course in Quantico, Virginia. After graduating in 1989, BGen Nally was assigned to the 2nd Tank Battalion, 2nd Marine Division where he served as the Communications Platoon Commander during Desert Shield and Desert Storm. Following this, he was assigned to Communications Company, Headquarters Battalion, 2nd Marine Division as the Executive Officer.
In 1992, BGen Nally was assigned as the Operations Officer, Recruit Training Regiment, Marine Corps Recruit Depot/Eastern Recruiting Region, Parris Island. In 1995, BGen Nally was transferred to the 3rd Marine Division where he served as the S-6, then the S-3, and finally as the Executive Officer for the 4th Marine Regiment. In 1996, he served as the Commanding Officer, Communications Company, Headquarters Battalion, 3rd Marine Division. In 1998, BGen Nally was assigned as the Deputy Director, J6, United States Forces, Japan and completed a Masters in Information Systems Management.
From 2000 to 2002, BGen Nally was the Commanding Officer of Support Battalion, MCRD/ERR, Parris Island. From May of 2002 to July 2003, BGen Nally was the Director, Marine Corps Martial Arts Program. BGen Nally is a 2004 graduate of the Industrial College of the Armed Forces with a concentration in Information Strategy. Following this assignment, he served from 2004 until 2006 as the Deputy Director for C4, United States Central Command where he deployed twice in support of OIF/OEF. In 2006, BGen Nally was transferred to Camp LeJeune, NC, where he served as the II MEF AC/S G-6 and subsequently as the II MEF Chief of Staff. From 2007 until 2009, he served as the Commanding Officer, Marine Corps Communications-Electronics School in 29 Palms, CA, and as the AC/S, G-6, MCAGCC/MAGTF-TC. He is currently serving as the Chief Information Officer for the US Secret Service.
His personal decorations include the Distinguished Service Medal, Defense Superior Service Medal, Legion of Merit (with one gold star), Defense Meritorious Service Medal, Meritorious Service Medal with two gold stars, the Navy/Marine Corps Commendation Medal with three gold stars, the Navy/Marine Corps Achievement Medal, and the Combat Action Ribbon.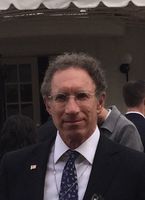 Marc serves within U.S. government, advising senior officials on advanced and emerging health technologies. He is a recognized health systems and health information technology expert with more than thirty years of experience in the federal and private sectors, is highly focused on Health IT strategy and solutions, health care policy, planning and program management. He is known for building extensive relationships among the federal Health IT Community including wide recognition as an innovative problem solver. 
Marc enjoys more than 30 years focused within the Department of Veterans Affairs with his expertise in Health IT, Health Informatics, Health Systems Planning and Policy, Program and Project Leadership, plus has worked with different federal inter-agency and inter-governmental Health IT solutions ranging from data standards, big data policy, innovative health information technology solutions.
Today, Marc is serving as senior advisor for the VA EHR Modernization focusing on Integration approaches. As well Marc is collaborating guidance on medical device cybersecurity, and advanced and emerging health IT solutions for empowering the nation's Veterans.
Marc served within PwC, PricewaterhouseCoopers, in the position of Director Washington Federal Practice, Health IT. He focused on developing business strategies and solutions for health informatics and business process change. Marc served within Northrop Grumman Health Systems Management as Senior Adviser, Federal Health IT; there Marc provided leadership in the collaboration and delivery of the nation's initial mobile Health Applications, Blue Button for MyHealtheVet, for the first time for Veterans to receive their personal health records on smart phones.
Around government Marc worked on federal health IT sharing; served within U.S. Department of Defense, Telemedicine and Advanced Technology Research Center (TATRC) as well as the U.S. Department of Health and Human Services, Health Resources and Services Administration within the Division of Regulatory Activities of Bureau of National Health Planning. He also led federal hospital systems planning for Greater Boston. 
Marc served as a professor in Health Informatics within The George Washington University School of Public Health, and is the author of many articles. He co-authored the benchmark book, "Medical Informatics 20/20: Quality and Electronic Health Records through Collaboration, Open Solutions and Innovation."
Marc earned his healthcare education at Brandeis University B.A. Psychology, Philosophy and Health Policy; Harvard University graduate studies in Finance and Federal Health Policy; and The George Washington University Master's Degree Hospital Administration. Marc loves wilderness canoeing and camping, skiing and cycling along the Potomac River.

Melina Scotto is a Cybersecurity Solutions Architect for Health and Civil Federal Programs at CSRA and holds current CISSP (Certified Information Systems Security Professional), CCSP (Certified Cloud Security Professional), CEH (Certified ethical hacker) and CISA (Certified Information System Auditor) credentials. Her professional concentration is in federal, international and domestic health care data regulations as well as general FISMA requirements.
In 2004, Melina secured global health systems providing anti-retroviral drugs to PEPFAR countries with John Snow Inc. where she worked primarily in network security administration. She configured PKI for Linux servers and managed Cisco VoIP systems for a nationwide telecommunications project. In 2009, Melina moved from international HIV work to domestic healthcare at George Washington Medical Faculty Associates. The position as Network Security Engineer focused on maintaining technical requirements of HIPAA Security Rule and HITECH in a dynamic virtual server environment and assessing OCR criteria for HIPAA/HITECH compliance and Meaningful Use eligibility. It was at GWU where Melina became an instructor for master classes in Health Informatics, HIPAA Security, Business Continuity Planning and Risk Assessment. In 2012, Melina moved to National Institutes of Health (NIH) where I held several security posts. Currently, she leads a team of 14 security engineers and auditors for National Cancer Institute where projects move quickly and data must be secured for FISMA compliance using NIST SP 800-53 rev 4 technical control framework both on-premises and in FedRAMP cloud environments.
A Maryland resident and lifelong Orioles fan. When not securely linked into a server, I enjoy volunteering with the Girl Scouts of the Nation's Capital. I hope to join your program and lead NCI in securing bioinformatic data.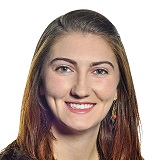 Jacquie Lee is a reporter for Bloomberg Law covering pharmaceuticals, health-care policy, and the Food and Drug Administration. She previously reported on labor and employment law and all things related to the Equal Employment Opportunity Commission. She's a graduate of American University with degrees in journalism and Arab World Studies. In addition to her work at Bloomberg Law, she has bylines covering a wide range of topics at National Public Radio, USA Today, and the Huffington Post. She has a one-year-old pug named Brutus and likes boxing in her free time. You can follow her on Twitter @_jacquie_lee.

Ashok Kapur:
MS Computer Science. Over 22 years in IT in various verticals. 13 years ago started a medical supply business which has grown from one location to three locations. 2016 graduate of US SBA Emerging Leaders program. Three years ago started Hawkeye MedTech, a Health IT startup. Currently developing a next generation telemedicine application.