The Greatest Shows - Outdoor Movie Experience! 12/12/20 Christmas Vacation
A STAR studded, family-friendly outdoor movie series that promises to be a fully engaging experience!
About this event

This star studded outdoor movie experience is designed with the entire family in mind. Show times vary but several items remain the same, pre-show dining specials will be available at participating Bayfront restaurants, check in starts an hour prior to show time and movie themed family friendly activities will happen throughout the evening. You'll want to check in early, get settled in and enjoy an evening of nostalgia.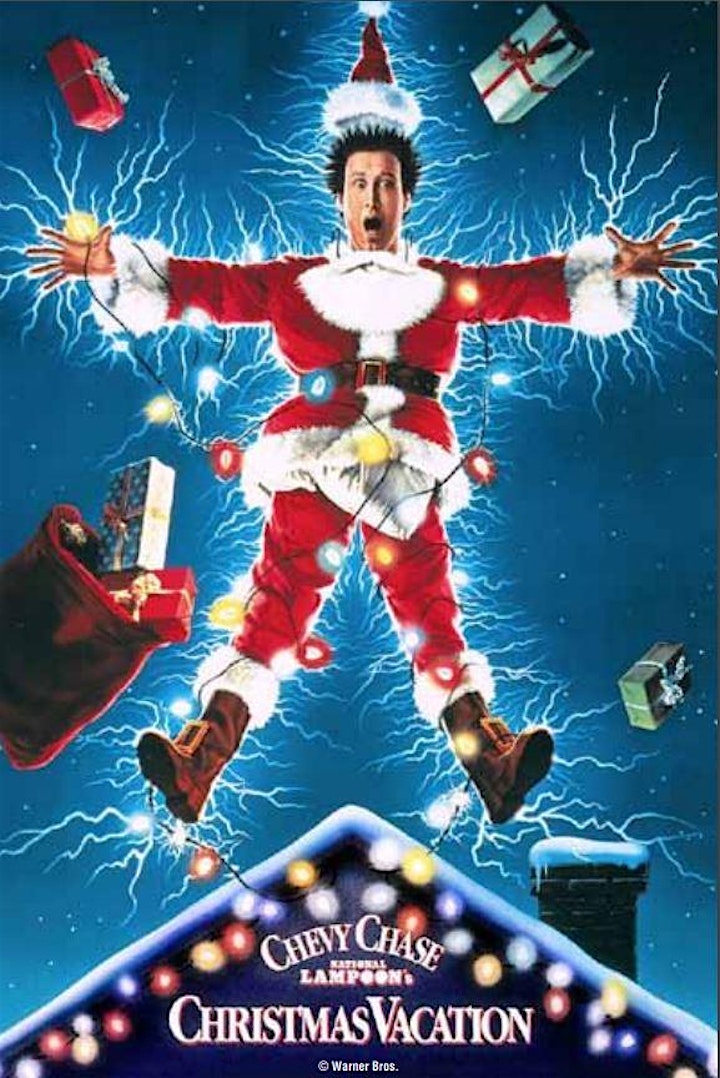 12/12/2020 Christmas Vacation
Check-In Begins: 5:30PM
Film Start Time: 6:30PM
Seating Options
All seating is physically distanced from other parties. Seating chart is designed per event based on party sizes.
1 Adult: $12.00
2 Adults: $20.00
Children Age 3-12: $5.00
Need more seats? Just add them to your cart, and you party will be sat together!
You must bring your own chair - chairs are not available at the event!
Due to layout of the venue, minor visual obstructions, such as landscaping and street lighting, may exist.
Food & Beverage Options
Southern Style Kitchen & Cocktails
Offering In-Box Food & Beverage Service
Industry BBQ & Brews
Offering In-Box Food & Beverage Service
K-Rico Mexican Grill
Offering In-Box Food & Beverage Service
EJ's Bayfront Cafe
Offering Grab & Go Selections at the Cafe
Bayfront Cabana Bar
Offering Walk-up Bar Service
Please review our Event Rules & Regulations at www.mcquaid-marketing.com/rules
To promote our continued health, we have taken enhanced health and safety measures – for you, our guests, and our team members. You must follow all posted instructions while visiting this special event. An inherent risk of exposure to COVID-19 exists in any place where people are present. COVID-19 is an extremely contagious disease that can lead to severe illness and death. According to the Centers for Disease Control and Prevention, senior citizens and those with underlying medical conditions are especially vulnerable. By visiting this special event, you voluntarily assume all risks related to exposure to COVID-19.
Organizer of The Greatest Shows - Outdoor Movie Experience! 12/12/20 Christmas Vacation
McQuaid Marketing & Promotions is not your typical full-service marketing agency. We have built our business upon three key principles – knowledge, commitment and results. We start with integrity, load it with creativity, and sprinkle it with loads of imagination! We are truly a unique organization and it is what our clients and partners have come to expect. We deliver out-of-the-box, effective and customized plans for each of our clients – we call it Marketing to the Mth Degree!