About this Event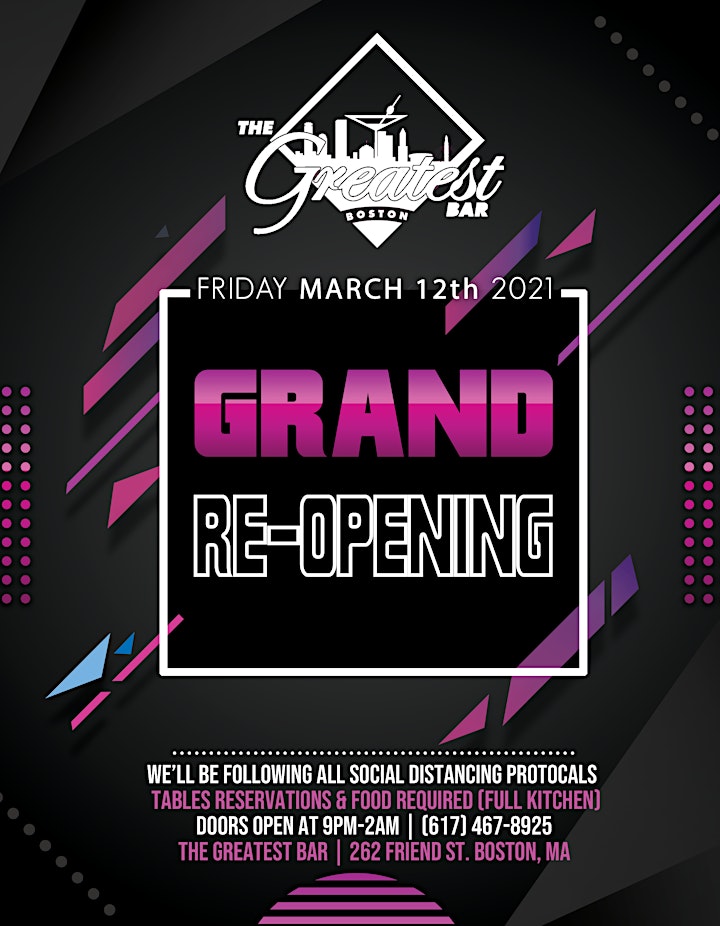 :::: PLEASE READ ::::
We're excited to see you again!
We're opening our doors this Friday (3/12) @ 9pm & will be open every Friday & Saturday going forward.
Come grab a seat and enjoy music from Boston's Best DJ's
We'll be following all social distancing protocols
Table Reservations & Food Required (Full Kitchen)
Only 6 people allowed per table.
Tables Required (No General Admission)
*PLEASE CONFIRM YOUR RESERVATIONS BY TEXTING (617) 467-8925
W/ # OF GUEST YOU HAVE WITH YOUR RESERVATIONS
We can't wait to see you!