'The Great (Yiddish) American Songbook, from 2nd Ave to Broadway' Webinar
Can't make it live? Register and get access to the full replay for one week! New York Adventure Club | www.AdventureClub.com
About this event
While the early American music industry was composed of music publishers and songwriters from around the world, it was the Jewish immigrants from Eastern Europe who propelled its songs into the global spotlight. But how did a bunch of ambitious men and women living in tenements on the Lower East Side eventually end up conquering Broadway, and later the rest of the entertainment world? It's time to delve into the untold and behind-the-scenes stories of the everlasting Jewish influence on early American popular music.
Join New York Adventure Club as we venture back in time to explore the Jewish musical tastemakers of 20th century New York, who transformed musicals on stage and film into a global sensation, and created the legendary jazz and pop music standards still performed until this very day.
Led by award-winning author Will Friedwald, who is widely considered one of the nation's most prolific music writers, our virtual journey surrounding the Jewish men and women who defined America's early music industry will include:
The Jewish songwriters of Tin Pan Alley, the stretch of West 28th Street in Manhattan that became the home for independent music publishers and songwriters
The heavy Jewish influence on Broadway, from Jewish composers, lyricists, musicals like Fiddler on the Roof and Thoroughly Modern Millie
The story behind Bei Mir Bist Du Schoen — arguably the most popular Yiddish hit song of all time — and where Sammy Cahn got the inspiration
The heated plagiarism debate surrounding Nature Boy (1948), the most successful song of the early postwar era, and whether it ripped off a well known Yiddish song
The heavy Jewish influence on Broadway, from Jewish composers, lyricists, musicals like Fiddler on the Roof and Thoroughly Modern Millie
Rare and vintage audio & video clips of legendary entertainers like Sophie Tucker, Eddie Cantor, and Al Jolson, as well as Yiddish community favorites like Mickey Katz, Eddie Fisher, and The Barry Sisters
Afterward, we'll have a Q&A with Will — any and all questions about the Jews of 20th century America's music industry are welcomed and encouraged!
Can't make it live? Don't worry, you'll have access to the full replay for one week!
See you there, virtually!
*Immediately upon registering, you will receive a separate, automated email containing the link to join this webinar
**For the best possible viewing experience, please ensure you're using the latest version of your internet browser — Google Chrome is the most compatible. Exact technical requirements and a webinar user guide will be shared in the automated confirmation email upon registration.
***A full replay of the experience will be available to all registered guests for up to a week
About Will
Will Friedwald is a featured arts writer for The Wall Street Journal and Vanity Fair, and the award-winning author of ten books on music and popular culture, including the new Straighten Up and Fly Right: The Life and Music of Nat King Cole, as well as A Biographical Guide To The Great Jazz And Pop Singers, Sinatra: The Song Is You, Stardust Melodies, Tony Bennett: The Good Life, Looney Tunes & Merrie Melodies, and Jazz Singing. He has written over 600 liner notes for compact discs, received ten Grammy nominations, and appears frequently on television and other documentaries. He is also a consultant and curator for Apple Music.
Testimonials
"I liked the songs themselves, & always the history & stories. Super great collection!" -Sharon
"The speaker was extremely knowledgeable and passionate about the subject; the entire presentation was very enjoyable." -George
"I learned a lot about some of the songwriters and enjoyed most of the videos" -April
"I loved the history of the songs and hearing them" -Debra
"I liked the variety of information and music" -Barbara
"I learned a lot about performers I've never heard about." -Kate
"The history was very well organized and well presented." -Myra
"Particularly enjoyed Julie Andrews, Larry Parks, and Yossele Rosenblatt singing in Yiddish. Also loved Molly Picon doing "I Must Have That Man," and Zero Mostel's "If I Were a Rich Man." -Barbara
"The history, the unknown clips particularly Maude Maggart, Garth Brooks, Nat King Cole. Seeing the actual old sheet music. I have a lot and will go through it, now that I know some of the composers, and old music publishers." -Bettyann
"The host. He was knowledgeable and entertaining." -Dawn
"Will was well prepared and knowledgeable about the subject matter. I enjoyed watching the clips he showed." -Wendy
"The quality of the video clips, and the knowledge of the presenter!" -Tom
"EVERYTHING!!!! So many wonderful songs, history and memories." -Rhonda
"I loved the music history and the video clips." -Wendy
"He had lots of interesting information about the topic. Talked about the music and the people who produced it. Great commentary." -Anita
"I liked the rare performance videos. Historic context." Diane
"I loved the overall content. Some particular rare videos." - Judith
"I liked all the videos we saw and what Will had to say about the different people." -Wendy
"It was great! Very interesting, informative, and enjoyable!" -Tanya
"Will Friedwald is an outstanding authority on American popular music." -Robert
Disclaimer
By attending a New York Adventure Club experience, you accept our terms of service.
Categories: Virtual, Art & Entertainment
Organizer of 'The Great (Yiddish) American Songbook, from 2nd Ave to Broadway' Webinar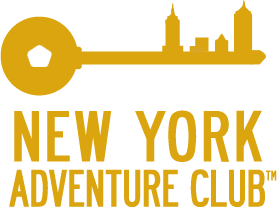 NEW YORK ADVENTURE CLUB
Unlock Your City
We give you insider access to the city's best-kept secrets. But we're so much more than a tour company.
WHO WE ARE

We are a community-driven club that curates the most unique experiences in town, with a focus on history and storytelling. We show you a city you never knew existed, and offer a community you can't live without.
You won't find our special-access tours and exclusive events anywhere else. Think after-hours tours of New York City's most celebrated spaces, themed parties in unexpected locations, and weekend excursions to incredible destinations. All of our events end with social hangouts so you can meet people who love exploring as much as you do.
THE 'CLUB' IN NEW YORK ADVENTURE CLUB

Our current community is more than 23,000 members strong and includes everyone from recent NYC transplants to lifelong residents. Whatever borough you're from (or city or country, for that matter), we'll make it easy for you to take full advantage of the unique places and great people this city has to offer.  
WHERE WE GO
To ensure a one-of-a-kind experience each and every time, we handpick events and outings specifically for the New York Adventure Club community. Recent events include:
* An after-hours tour of New York City Hall
* Special access into some of New York's most coveted private social clubs, including the Explorers Club and National Arts Club
* Petting baby kangaroos, holding sloths, and feeding leopards at Staten Island Zoo

* An NYPD Precinct tour, including a meet-and-greet with detectives and Emergency Service Unit crew members
* A tour of the Polish Consulate led by the Consul General and Vice Consul General of Poland

* A special-access tour of Brookhaven National Laboratory and its Relativistic Heavy Ion Collider (RHIC)
* A Halloween party in a historic gothic crypt, complete with a five-piece brass band
Subscribe with our newsletter to get the inside scoop on the city's most interesting events: http://eepurl.com/1cnVH
Unlock Your City with New York Adventure Club