Description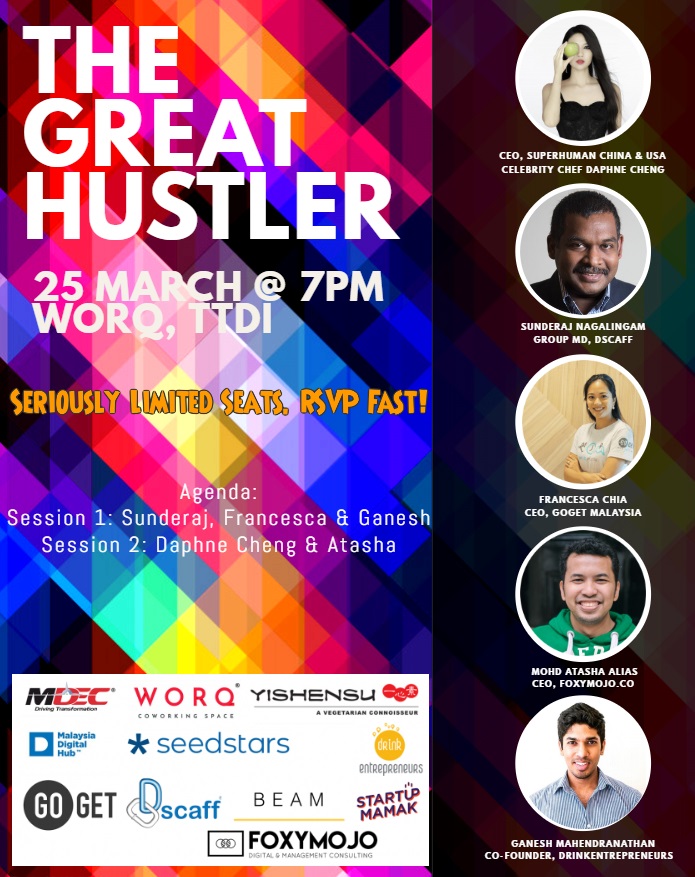 Are you an entrepeneur or wannapreneur?

Here's the fact, only less than 10% founders had successfully established their start-ups. The rest are usually struggling to look for direction to move forward.
Every business has its "Dark Side".
The more you embrace it, the more exciting your business life will be.
The problem is...
A lot of us started with beliefs about business that hold us back from embracing the "dark side".
As an entrepreneur, we understand about failures.
You may come across successful Entrepreneurs and their stories of failure.
They will tell you they have failed more than anyone else. But that doesn't stop them from trying.
As a matter of fact, the fact that they constantly fail forward is what leads them to their Entrepreneur X-Factor.
If you have interest to start your own business, you're very much welcome to join us!! so see ya!!
P/S: seriously, tickets on a first come first served basis!