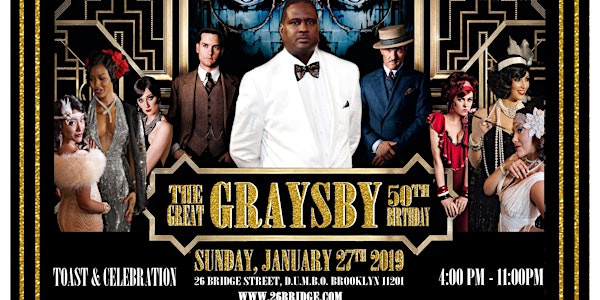 The Great Graysby Bottle Service Package: Carl Gray's 50th Birthday Celebr...
Location
New York
26 Bridge Street
Brooklyn, NY 11201
Sales Have Ended
Ticket sales have ended
Thank you! Looking forward to having you on this "Fantastic Voyage"
Description
Hello:

I want to express my sincere appreciation to you and your guest(s) wishing to attend my 50th Birthday Celebration - The Great Graysby.
To accomodate the number of guests attending, you can reserve your premium bottles & tables in advance.
This ensures you will definitely receive the VVIP treatment throughout the evening festivities.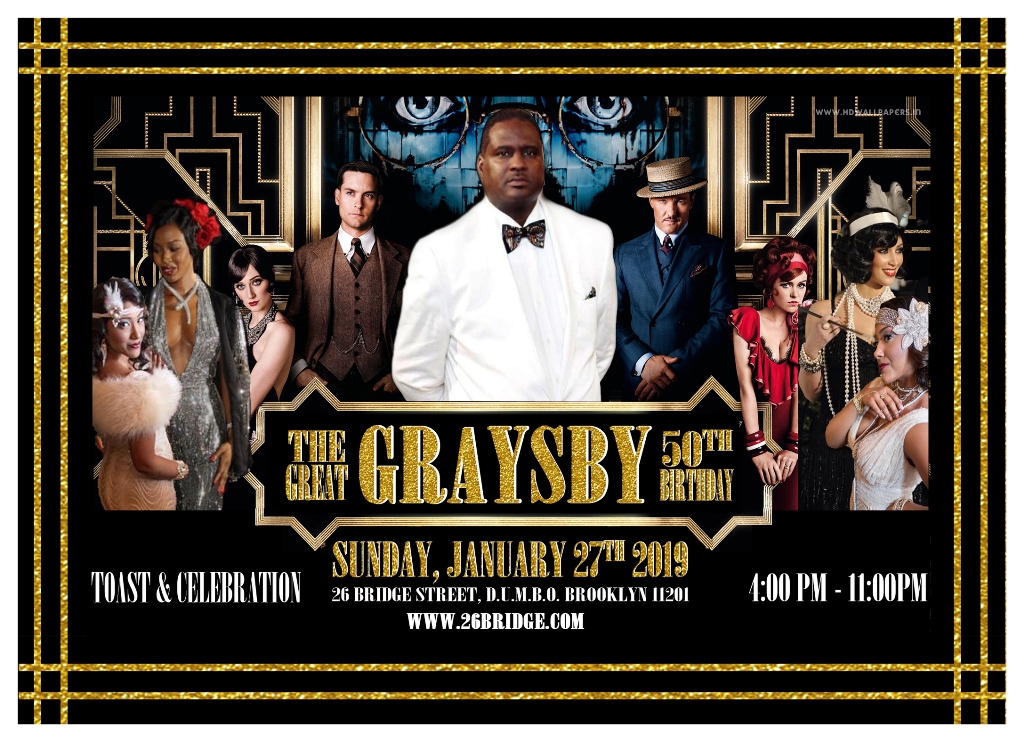 This is an ultra-exclusive VVIP event by invitation only!
I've enjoyed so many memorable moments over the years and wish to have you come ride along with me on this "Fantastic Voyage!"
There are so many wonderful times where stories can be written about our encounters through fellowish, events, business, social networks and personal gatherings. All of these journeys shaped my destiny. As we all seek to become that better person, I will always be a work in progress.
Live The Life You Love
Love The Life You Live

As Always, I wish you LOVE PEACE HAPPINESS WISDOM STRENGTH LAUGHTER PROSPERITY & BLESSINGS!

Carl Gray
President-CEO, The NetLinkz Group, Inc.
o: 347-875-7601 (Direct)
facebook / twitter / instagram @netlinkz

Founder
Y.G.B. Entrepreneurial Awards
e: ygbawards@gmail.com
w: http://www.ygbawards.com
facebook / twitter / instagram / pinterest / youtube @ygbawards
Fan Pages
Unified NetWork of Business Professionals (LinkedIn)
Young, Gifted & Black Entrepreneurial Awards (FB)
WE ARE ONE Caribbean (FB) |WE ARE ONE Jamaica (FB)

Kindly Known As ;-)
Mr. Gray aka The Distinct Gent
NetLinkz aka Mr. Linkz
Mr. Gray's Cocina