About this Event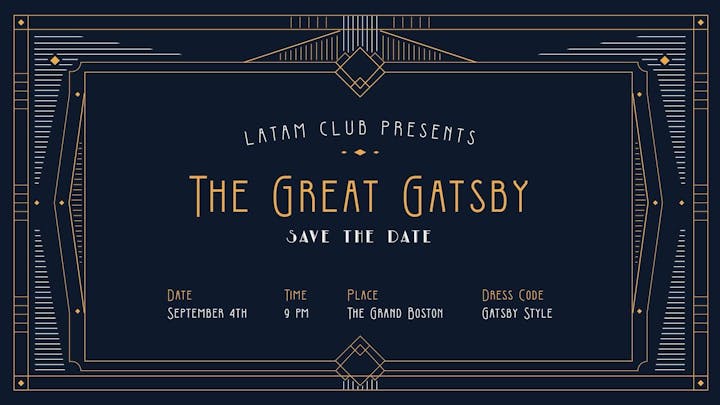 Tickets will go on sale on August 9th. Get your tickets for the first and possibly best party of the year before they sell out!
Over 1,000 students attend **The Great Gatbsy** party each year making it one of the most unforgettable nights of the semester.
When: Wednesday, September 4th at 9:00pm
Where: The Grand, 58 Seaport Blvd
Dress Code: Bring your best 1920s attire - from flapper dresses to pinstriped suits - we want to see it all!
Additional Details:
Significant others and dates are welcome, but one ticket per person is required to enter the venue
IDs will be requested at the door (International students: if you don't have a US ID, please bring your passports)
Come early to avoid waiting in line and get your Gatsby photos taken inside!