THE GREAT ESCAPE by Box Brown: National Museum of African-American Culture
Description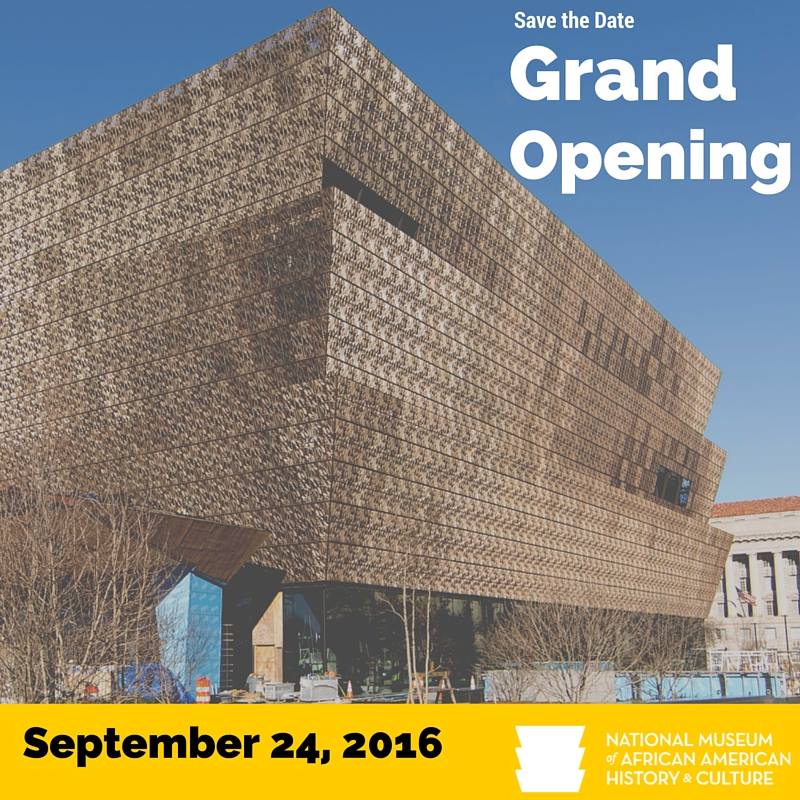 It's official! Our grand opening is set for September 24, 2016.

"After 13 years of hard work and dedication on the part of so many, I am thrilled," said the founding director Lonnie Bunch in a report. "In a few short months visitors will walk through the doors of the museum and see that it is a place for all people. We are prepared to offer exhibitions and programs to unite and capture the attention of millions of people worldwide. It will be a place where everyone can explore the story of America through the lens of the African American experience."
We will be traveling from Richmond, VA by way of Chartered Bus, spend a day in DC with like-minded people and enjoy all that our ancestors have provided.
Please Note: Tickets are Non-Refundable. 
---
Itinerary
Parking at the Clarion Hotel located 3207 N. Boulevard, Richmond VA 23230
5:30am-6:30am - Breakfast Buffet at Nacho Mama's Boulevard Bar & Grill
7:00am - Depart Richmond, VA
9:30am - Opening, Exibits and Tour the newly National Museum of African American History & Culture
1:00pm - Arrive at the Sankofa Bookstore located 2714 Georgia Ave, Washington DC 20001
3:00pm - Depart Washington, DC
5:00pm - Arrive in Richmond, VA

---
More about the Sankofa Bookstore...
Named after the internationally acclaimed film called SANKOFA (produced by the founders) , Sankofa Video, Books & Café carries with it an expectation of quality and discovery. Founded in 1997 by filmmaking couple, Haile and Shirikiana Gerima, Sankofa Video and Books specializes in videos and books about people of African descent around the world.
Sankofa Video, Books & Cafe is nestled in the college campus corridor of Georgia Ave, in Washington, DC, across from Howard University, two blocks from Benjamin Banneker Sr. High School. 
SANKOFA, which is an Adinkra term for "going back to our past in order to go forward," obtained numerous awards and special screenings internationally, but domestically no distribution company would touch it. SANKOFA then became an example of what community and artist teamwork could accomplish if the will was great enough. This (extremely arduous) distribution model successfully kept SANKOFA in theatres across the country for two years. The drama in the SANKOFA story and its distribution, demonstrate the significance of choosing "Sankofa" as a name for this establishment.

MENU...
All-Day Menu
In order to pay tribute to movies by and about people of the African Diaspora, and Third World Cinema, we have named our meals after visionary film directors who have been steadfast in their commitment to telling our stories.
---
 Learn more about our museum here: bit.ly/20mYHNd #SaveTheDate #BuildNMAAHC