Description

"THE GREAT COMEBACK!" of Zeta Tau Zeta - Lambda Chi Alpha HOMECOMING WEEK - 2016 -
---
Thursday, November 3, to Sunday, November 6th
This year's LAMBDA CHI ALPHA Homecoming Reunion Event promises to be among the Biggest and Most Exciting Yet! IN LIGHT OF OUR CHAPTER'S TREMENDOUS RESURGENCE, FALL Re-CHARTERING AND "NEW HOUSE", and the 50th Anniversary of the Class of 1966, ZETA TAU ZETA IS APTLY DECLARING OUR HOMECOMING RETURN

AS.....
We also have called it this, because we want

YOU

to ComeBack to be a part of this extraordinary chapter event!
FOUR DAYS....NOVEMBER 3-6, 2016 - BOOK YOUR ROOMS, AND GRAB YOUR TICKETS

NOW

.......ALL AGES, ALL CLASSES ALL ZETA NUMBERS!
THIS IS ONE FOR THE HISTORY BOOKS!!

Planning has been underway since November! Blocks include 80 rooms in 3 hotels set aside for our reservations see below. MANY rooms have already been booked.
See all three HOTEL Partners after activities at bottom of page. BOOK NOW!!

Very special, fun and execiting activities will most certainly make this event one that YOU MUST be part of! Check out this event lineup and Get Your Tickets Today!

IT ALL STARTS ON THURSDAY November 3rd
12- 4:30 - GOLF!! IF you want to play, Contact Rick Rintz - rrintz@cfl.rr.com
5:30 -6:45

-

Social Gathering at the new Hampton Inn - DeLand





then

FROM 7-11
The Lambs.....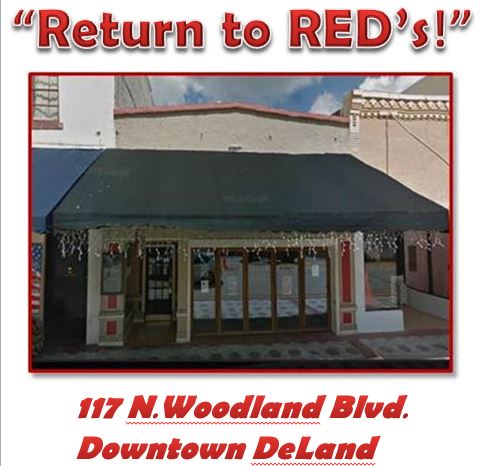 Back in the Day, Thursday Night was Red's Nite!! Back then: Free Food, Bowling Machines, Draft specials, Live Color Television, you name it! It was the center of the Stetson universe! We're working with proprietor Steve Evans, turning the DeLand Abbey back into its legendary predecessor of yesteryear, Red's !! (less the Free Food!)
Food and Beverage Specials

Craft Beers Galore!

Inside Games/Activities

Open Front overflow onto Woodland Boulevard - Sidewalk Seating
FRIDAY NOVEMBER 4th
8:00 A.M. – GOLF!
Stetson University

Annual Wes Berner Homecoming Classic Golf Fundraiser
Victoria Hills Golf Course,
300 Spalding Way, DeLand


FRIDAY AFTERNOON – 1-4 PM – Gathering & Lunch – with DJ
"WHEELS UP!" at the legendary Airport Restaurant & Gin Mill
Indoor/Outdoor Patio Deck - Eat and Drink Specials - Come partake in 'Volusia County's Best Burgers!'
_____________
FRIDAY EARLY EVENING - 5:30 -6:15 Social Gathering at the new Hampton Inn - DeLand

-------

FRIDAY NIGHT - 6:30 -11
DEDICATION of NEW HOUSE - 7:00 PM

DINNER RECEPTION follows

DANCING and MORE!
At The NEW LAMBDA CHI HOUSE
...Across from Sig Ep House, caddy corner from Edmunds Center - looking across to Rinker Field and Emily Hall
7:30 to 8:15 - Live Acoustic Music by Singer/Songwriter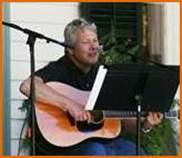 Cliff Miller - ZT412 -
While at the New House you'll have a 'Front Row Seat' for Friday Night's" IGNITE!" Stetson University's Homecoming Bonfire-Pep Rally - 9-10 PM cross the street from the House - at Rinker Field.

9 pm. Zeta Tau's Own - Brother 'DJ Leo' Neo -
Lightin' it up!!
_______



SATURDAY NOVEMBER 5TH

SATURDAY Morning BREAKFAST at your respective hotel! All three partner hotels have complimentary breakfast -
ZTZ Alumni Association Meeting -
9:00 am. NEW HOUSE - 208 E. Pennsylvania Ave.
Donut holes and coffee provided by your host Brother Bob Kimble
Catch up and 'be informed' on all the ZTZ business, housing, and happenings

Saturday Trolley/Transportation Service Being Considered

SATURDAY - 11am- 2pm

Adjacent to Spec Martin Stadium, FREE! - Tailgate Snacks, and your Favorite beverages, and Feature Entree 'TUTT'S BUTTS' - by Brother Don Tutt ZT 298

EXPANDED SPACE - FOR A BIGGER. MORE EXCITING EVENT!

______________
HOMECOMING FOOTBALL GAME
Stetson vs. Marist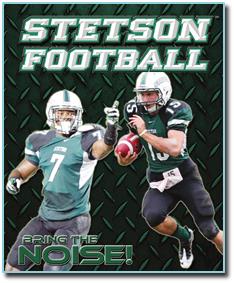 2:00 - 5:30 PM - Spec Martin Stadium –
LAMBDA CHI BLOCK Stetson is putting aside seats for Lambda Chi and at a Special Price of only $10. Each year, we seemingly have the largest, loudest group at Homecoming!
ORDER YOUR TICKETS DIRECT FROM THE HATTER TICKET OFFICE -
Special promo link forthcoming, or call
Hatter Ticket Office | 386.738.HATS | @HatterTickets | HatterTickets@Stetson.edu
____________________
Early Saturday Evening.....
AFTER THE GAME
5:15 -6:00 - Social Gathering at the new Hampton Inn - DeLand
And Just when you thought it couldn't get any better.... there's MORE!!

Lambda Chi Alpha has booked the entire Sanborn Center! It takes Deland's biggest venue to hold this event!
Cocktail Reception - Dinner - Dancing - 6:15 to 11:30 -
Arrive Early - Stay Late!


Witness the Sensational chapter Video Slide Shows
by Brother Dominick Frocione
---

Live Entertainment - featuring "THE ROY BAKER BAND"
_____

SUNDAY BRUNCH –
9:00 - NOON 'SKYDIVE DELAND'


Watch Skydivers at the DeLand Airport, while you sip on Mimosas, Munch on Brunch, and
WRAP UP A SENSATIONAL LAMBDA CHI ALPHA - Zeta Tau Zeta

On behalf of all alumni and all active members, Thank You for your participation, Your ongoing interest, and your SUPPORT of the CHAPTER!


HOTEL ACCOMODATIONS BELOW......BOOK NOW!! They

will

SELL OUT!!!


Hampton Inn and Suites-DeLand 20 Summit Oak Pl (Just off N Woodland Blvd) - 386-279-7808 www.DelandSuites.HamptonInn.com We only have 40 rooms reserved and, at this writing, we've already had nearly 30 brothers who have booked rooms already!!
The Hilton system may not be user friendly for online reservations at the Hampton Inn to get our group rate, so we suggest the following: Room Reservation at Hampton Inn & Suites – DeLand to get special rate for staying Thursday, Nov. 3 (in) and Sunday, Nov. 6 (out): Call Hampton Inn at 386-279-7808 and mention Group code: LCA _____ Group rate for a Standard Room is $139 and Suite is $149 per day plus taxes.
If you wish to stay for 1 or 2 days, you will need to pay the going rate [which will increase the closer to the November] less any discount you can get such as AAA, AARP, etc. Online booking could be used for less than three days through Hilton.com
______

Comfort Inn-Deland 400 E Intl Speedway Blvd - 386-736-3100 https://www.choicehotels.com/florida/de-land/comfort-inn-hotels/fl132
Click on the website above and go directly to the DeLand Comfort Inn website. Bob Kimble has secured 15 rooms (10 w/two doubles and 5 kings) with only a two (2) night stay (Friday and Saturday) at only $125/night. Cut off date is October 21, 2016, but if you only want two nights, make you reservation ASAP as it has easy cancellation. The website is not currently allowing for reservation with our Special Lambda Chi Alpha Group so call the number above and tell them you are Bob Kimble's Brother and you want the deal he put together. _______

Holiday Inn Express & Suites - Orange City 1330 Saxon Blvd - 877-410-6667 www.HolidayInnExpress/OrangeCity Many of the 400-500 range Zeta Numbers like this property, and stay here often. Click on the website address above and go directly to the booking page. Brother George Mitcheson has put together a No Minimum Night Stay and only $85 per night. After you enter the homecoming dates, enter LCB in the Group Code and the special room pricing will load automatically. We've only got 20 rooms being held until October 9, 2016 so book early and book often. Easy 24 hour cancellation policy so get it done ASAP!
NOTE: BOOK YOUR ROOM NOW!!! APPROXIMATELY 25 OF THE 80 ROOMS RESERVED HAVE ALREADY BEEN BOOKED!
Reunion Activities not on Calendar of Events Below is a list of possible activities which will be available for spouses and brothers. The activities with an asterisk are for LCA only all others we will team up with Stetson to publish for all returning Alumni and their spouses. Cost, minimums, days and times to be determined. If interested, please contact Bob Kimble - kimble@ketocktin.com