Sales Have Ended
Registrations are closed
Thank you--we're looking forward to setting a Guinness World Record together!
Sales Have Ended
Registrations are closed
Thank you--we're looking forward to setting a Guinness World Record together!
Description
Help Set A New Guinness World Record!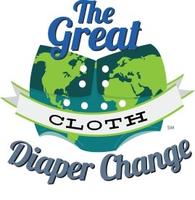 Are you ready to make a difference? On April 21st, 2012, the Real Diaper Association has organized a GLOBAL event, called The Great Cloth Diaper Change, to raise awareness about the benefits of using cloth diapers. This event has become an Official Guinness World Records Event and there are 319 (and counting) locations currently authorized to host this event world wide!
Natural Parenting Atlanta is thrilled to be an official host for "The Great Cloth Diaper Change" - an official Guinness World Record Challenge! The challenge is for the World Record of most simultaneous cloth diaper changes. That's right, you could help set an official Guinness World Record during this global event right here in Atlanta!
We can't wait to see you there!

How Do I Participate? It's So Easy!

1. Preregister and get your tickets here on this page! Click the "Register" button above! Print your ticket from your email.
You are required to preregister. This event is FREE. Preregistering allows us to know in advance how many participants we will need to accommodate. You only need one ticket for each adult that will be changing a child as part of the event. All other family members and friends are welcome to come watch and enjoy the event, but should register as a Guest.
2. Please try to arrive by 11:15 AM on April 21, 2012.
We need time to check everyone in and get set up before the event begins. Participants who arrive late may not have enough time to qualify for the Diaper Change. We are expecting a large turn out!
The following regulations are set by the Guinness World Records:
3. Change your baby when we say "GO!"
Each baby must be changed out of a cloth or disposable diaper into a reusable cloth diaper at exactly 12:30 PM EDT.

The cloth diaper must be a brand that can be purchased by the general public in a retail store or online.

Unfortunately, homemade diapers that are not commercially available and cloth trainers cannot be used. This is a very strict rule from Guinness World Records.

All participating babies and toddlers must be 39 inches or shorter.

Each child must be paired with exactly one adult participant.
Meet Our Wonderful Sponsors!
The first 50 participants to check in on April 21, 2012 will receive an awesome swag bag! Local and national companies are joining the bag daily packing the bags with goodies for both mom and baby!
Natural Parenting Atlanta: Free cloth diaper and babywearing workshops.
New Baby Products: Purveyors of all things baby and toddler, from car seats to slings to cloth diapers.
Mark W. Insurance: Auto, motorcycle, life, disability and commerical insurance lines.
Hosie Naturals: Makers of plant based, ethically sourced skincare products for mama, baby and family.
Mimi's Murals: Decorative painting and murals in Atlanta and surrounding areas.
Mother Goose Designs: Cloth for mother and goose.
TruKid: All natural skin care for kids and grown-ups, too.
Truly Kneaded Home Spa
Weedle Weedle: Modern cloth diapers, swaddle blankets and more for mama and baby.
HAPPYFAMILY: makers of organic foods for the family.
Planet, Inc.: Makers of Earth friendly laundry detergents and cleaning products.
Three Lollies: Makers of Preggie Pops and Queasy Drops, for morning sickness and upset stomach..
Monkey Doodlez: Makers of cloth diapers and accessories.
Natracare: Makers of organic cotton tampons and organic and natural pads.
Northern Essence: Purveyors of natural family care products and soaps.
Rockin' Green: Makers of Rockin' Green cloth diaper detergents and Funk Rock ammonia bouncer.
Tradiitonal Medicinals: Providing relialbe herbal teas and products, like Mother's Milk Tea.
EcoSprout: Earth friendly detergent and baby products.
DoodleBug Boutique: Maker of tutus and bows for the little girls in your life.
BabyLove Atlanta: Children's and maternity consignment, classes and gifts.
ADDING MORE DAILY...
Door Prizes will be drawn during the event.
MORE TO COME. .. Before and after the diaper change, you'll be able to check out our vendors, several of whom will also present brief mini-workshops on products and classes useful for natural babies and families!
Vendors: We are still accepting vendors and sponsors! Email for details!
Speakers: We still have one opening for a speaker! Email for details!
MORE COMING SOON!