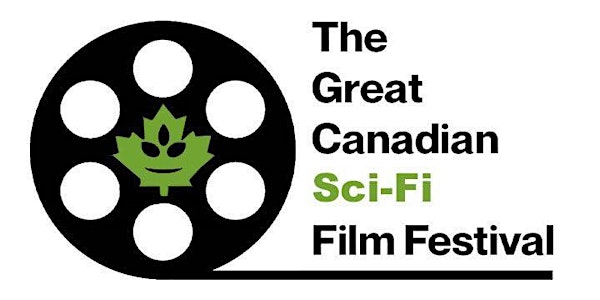 The Great Canadian Sci Fi Film Festival
Welcome to The Great Canadian Sci Fi Film Festival! It's time to go to the final frontier with Sci Fi Films from around the world!
When and where
Location
The Royal 608 College Street Toronto, ON M6G 1B4 Canada
Refund Policy
Contact the organizer to request a refund.
Eventbrite's fee is nonrefundable.
About this event
Welcome to the second year of The Great Canadian Sci Fi Film Festival! We have curated films from around the world for you to enjoy. The event will be taking place at the Royal Theatre located at 608 College St. Toronto, Ontario M6G 1B4.
The films that will be screened:
1. Sushi Overdrive 
Directed by Brice Douzi and Benjamin Mellier 
Three racers, one winner. You've never seen a race like this!
2. ADHD - SÄYE SKYE 
Directed by Sina Dolati 
ADHD, the music video, celebrates Attention Hyperactivity Disorder as a superpower through a lens of comedy and science fiction.
3. TOTO
Directed by Marco Baldonado Written by Marco Baldonado and Walter Woodman 
Rosa Forlano, a 90 year old Nonna, teaches a robot how to make spaghetti.
4. Dog Fight 
Directed and Written by Zhijun Liang 
At the 2177 Intergalactic Hot Dog Eating Championship, the former universal champion, Lex Slugrus, is competing with an unknown character named Kenji. Once the competition begins we find out that both competitors have secrets to be revealed.
5. The Recycling Man 
Directed by Carlo Ballauri Written by Carlo Ballauri and Giovanni Gualdoni 
In a poor and overpopulated, yet lonely suburban neighborhood, Jacob, a boy immobilized in a wheelchair, fights boredom by spying on his neighbors across the courtyard, while his mother, Valery, aggressively tries to convince Maria, her pregnant best friend, to have an abortion.
6. The Red Planet 
Directed and Written by Danial O'Brien
A solitary astronaut has a close encounter on the surface of Mars
7. Petrichor 
Directed by Basile Godard, Samuel Horowitz, Zihao Dudo Guo, Nilayan Dey Sarkar. 
A colorful and sensorial experience which follows two friends escape from the confines of an oppressive structured society in pursuit of a more meaningful existence.
8. Analog 
Directed and Written by Luis Rodolfo Pinto 
Analog is a science fiction short film about a man who works for a financial institution analyzing an extensive amount of daily data. At home he practices still meditation and interacts with several analog devices as a way to balance his mind and soul
9. Disembodies 
Directed and Written by Jason Sheedy
There are worse things than a broken heart.
10. Apotheosis 
Directed by Max Pearce Written by Max Pearce and Maria Sara Santoro 
Selene, a diligent aerospace grad student, dreams of working on Colony Ourania, the first functioning space colony. However, she is a naturally born human living amongst the first generation of genetically engineered "designer baby" humans, making for a highly competitive job market.
All the trailers for the films will be available on our Instagram:
https://www.instagram.com/greatcanadianfilmfestivals/
You will be able to purchase tickets at the Royal Theatre's box office or here for $20. After the screening we will be contacting ticket holders by email so they can cast their vote for best film. The film with the most votes will receive $300 USD prize.