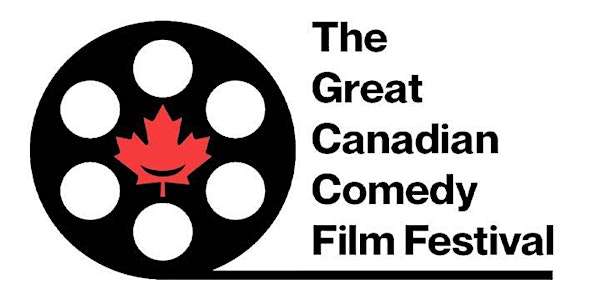 The Great Canadian Comedy Film Festival
Welcome to The Great Canadian Comedy Film Festival! We have gathered the best comedy films from around the world for you to enjoy.
When and where
Location
The Royal 608 College Street Toronto, ON M6G 1B4 Canada
Refund Policy
Contact the organizer to request a refund.
Eventbrite's fee is nonrefundable.
About this event
Welcome to the fifth year of The Great Canadian Comedy Film Festival! We have curated films from around the world for you to enjoy. The event will be taking place at the Royal Theatre located at 608 College St. Toronto, Ontario M6G 1B4.
Films to be screened:
1. Bon Appetit!
Directed and Written by David Guo
A flashy snail named Gus accidentally arrives atop a box of produce in the kitchen of a high-end French Restaurant. Despite the potentially fatal implications, Gus boldly expresses his ambitious dreams of becoming great through a fantastical, Broadway-inspired musical number complete with vegetable backup dancers, singing fish, and more.
2. One More Thing
Directed by McKenzie DeCresscenzo
Written by Thomas Wattson
A businesswoman, Donna, arrives at her favourite diner to meet with his colleague, Michael. She has been away from technology for her health, and has been out of the loop in her own life. Unbeknownst to her, a cascade of tragedies has taken place without her knowledge, and it is up to Michael to break the news to her
3. Charlotte Sucks: At Dating
Directed and Written by Melissa Karimzadeh
After her ex's break-up song, "Charlotte Sucks" becomes a chart-topping success, unmoored and unhappy Charlotte must learn to navigate life, love, and disaster in the wake of global infamy.
4. Smooth Talker
Directed and Written by Brent Leo Bouchard
A man finds out the best way to be a smooth talker while in the dating scene.
5. The Missus Downstairs S1E1 The Long Road Home
Directed and Written by Mary Walsh
The Missus Downstairs is a comedy about an oddball friendship hatched between one man and his nosy, yet strangely loveable, downstairs neighbour Mildred. Featuring Mary Walsh (Codco, This Hour Has 22 Minutes, Hatching, Matching, and Dispatching) as the quirky and inquisitive Missus Downstairs, and Dave Sullivan (The Grand Seduction, The Republic of Doyle) as her somewhat naïve and shy upstairs neighbor.
6. Le Pompon
Directed by David Hourregue
Written by Stephane Landowski
Sandra is a struggling single mom. But today, she holds her revenge. Her son Ryan will catch the pompon!
7. Mommy's Me Time
Directed and Written by
Lydia Estepp and August Park
A burnt out mom's worst nightmare comes true when she is sucked into her kids' favorite cartoon and is forced to go on a fun adventure in order to return home.
8. Real Love, Baby
Directed and Written by Natalie Novak Remplakowski
After a year in a long-distance relationship, Katie and Bryan meet over Zoom when issues beyond the distance between them arise.
9. Hula Hoop
Directed and Written by Ainslee Olivia Thorne
Mandy Miller drops out of school behind her parents back, in order to pursue her dream of being a Hula-Hoop Champion. After entering into her small towns competition, Mandy struggles with her self-confidence, wanting approval from her parents. Going through her ups and downs, Mandy is determined to win and show everyone what she can do!
10. The End
Directed and Written by Alexandria Siah
After watching her gallant knight die at the end of the film, it's up to the determined Princess Hilderose to take matters into her own hands to stop her love and earn her happily ever after.
11. Meg Writes a Reference Letter
Directed by Katelyn McCulloch
Written by Katelyn McCulloch, Maddy Foley and Becky Swannick
Meg is tasked with writing her own reference letter and naming all of her best qualities which ultimately brings out the worst in her.
12. Benevolent
Directed by Jared Marino
Written by Jared Marino and Sabrina Soto
When two post-grad best-friends reunite, bitter truths emerge threatening to tear their friendship apart.
All the trailers for the films will be available on our Instagram:
https://www.instagram.com/greatcanadianfilmfestivals/
You will be able to purchase tickets at the Royal Theatre's box office or here for $20. We will be contacting you via email for your vote for best film. The film with the most votes will receive a $300 USD prize.
Doors open at 9:00 PM, screening starts at 9:30 PM. Refunds will be given upon request.