Description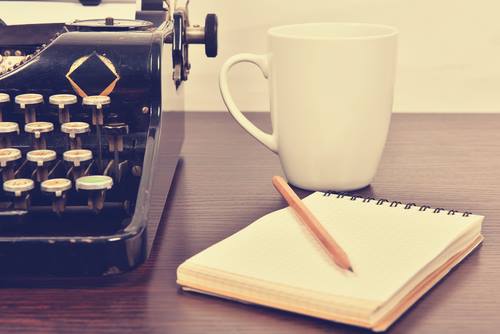 Join Dr. Boyce Watkins and Dr. Tyra Seldon for a hands-on, reflective, and communal learning environment for innovative, creative, aspiring, and established writers just like you!
Dr. Boyce Watkins, Finance Professor, Author, and Blogger will share his experiences of being a prolific writer and a successful author. He will also provide detailed feedback on how to produce, distribute, and monetize your product.
Dr. Tyra Seldon, English Professor, Professional Writer, and Coach will use her expertise to help you explore the writing process. Using her many years of experience as one of the world's leading literary scholars at major universities, Dr. Seldon will help you to write the perfect book.
Together, they will explain how to develop good content, how to distribute your work, and how to monetize your writing.
Package Descriptions:
Package A
Writing is a solitary act, but no one should feel isolated and alone during the writing process. This retreat will be comprised of a community of writers gathered together to write, reflect, learn, get feedback, and be inspired. You will have the chance to interact with other writers and receive the kind of feedback that will last you a lifetime.
For two days, we will focus on the three most important aspects of being a successful writer:
1) Content production: Producing various forms of literary content to share your ideas with the world
2) Distribution of your work to the public so that it's seen by as many eyeballs as possible
3) Monetization of your brand, your book and your ideas in ways you've never imagined
A comprehensive package of all the writing practices used in the retreat will be provided to you at the conclusion of the retreat.
Package B VIP
Everything in Package A, PLUS:
Access to a Private Lunch Session with Dr. Tyra

Seldon and Dr. Boyce Watkins (Value: $1100 - based on their hourly consulting fees)

Free One Year Membership to the online program, "How to Earn a Living as a Writer" (A $1250 value)

Free signed book by Dr. Boyce Watkins (valued at $30)

After you have completed your book, you will be invited to speak on Dr. Boyce Watkins' podcast, "Intellectual Chocolate" on his YouTube Channel which gets 2.5 million views per month (A $995 value in marketing)
Conference Itinerary
Friday Evening: August 4, 2017
Meet and Greet (business card and book exchange) 7:30 PM to 9:30 PM CST
*******************************************************************
Saturday Morning: August 5, 2017
Welcome Keynote Address: Drs. Watkins and Seldon 9:00 AM to 10:00 AM CST
Dr. Boyce Watkins' Presents: 10:00 AM to 11:30 AM CST
"The Five Mistakes You Don't Want to Make When Writing Your Book"
Lunch (Lunch on Your Own) 11:30 AM to 1:00 PM CST
Dr. Tyra Seldon Presents: 1:00 PM to 2:30 PM CST
"Content, Content, Content: Why Do You Write and how do you write it best?"
Author Affinity Groups: 2:30 PM to 4:30 PM CST
Work with other writers in your genre. Each participant should bring written work to share as you will select a group based on the genre of writing that you create. During the group sessions, you will have focused time to write, share your work, and get thoughtful feedback from other writers in your field. Each group will be led by a facilitator who is a SME (subject matter expert) who will provide you with guided questions and directions. Dr. Seldon will float from group to group to provide insight and encouragement.
Groups: (You will select your groups at your purchase checkout.)
Novels
Children's and YA Literature
Blogs
Non-fiction/Memoir
Poetry
Academic (Dissertation)
Debrief and Send Off 4:30 PM to 5:00 PM CST
Dinner and Socialize On Your Own
*******************************************************************
Sunday: August 6
Dr. Tyra Seldon Presents: 9:00 AM to 10:30 AM CST
"Overcoming Burn Out and Writer's Block Using These 5 Steps"
Affinity Author Groups: 10:30 AM to 12:30 PM CST
Meet with the same group as yesterday
Lunch on Your Own 12:30 PM to 1:45 PM CST
Dr. Boyce Watkins Presents: 1:45 PM to 3:15 PM CST
"Creating a Marketable, Profitable and Sustainable Brand as a Writer"
Closing: 3:15 PM to 4:00 PM CST
Our Charge and Challenge to You by Dr. Tyra Seldon and Dr. Boyce Watkins
We have reserved lodging exclusively for our guests at the Sheraton Grand Chicago located at 301 East North Water Street, Chicago, IL 60611.
Reservations can be made online with our group rate until July 11, 2017. Please us this booking site to secure your rooms. Great Black Writers Retreat
Please have safe travels, and dont forget to act upon what you've learned!!!!