Event Information
Refund policy
Contact the organizer to request a refund.
Eventbrite's fee is nonrefundable.
Join Chris and Mike as they take a deep dive into aggression and the underlying motivations for aggressive behavior in dogs.
About this event
Dr. Chris Pachel DACVB, CABC and Michael Shikashio CDBC are back! This will be an amazing two-day workshop with two of the most sought-after experts in the dog behavior world!
"The Great Big Dog Aggression Workshop Part II: Meds, Moods, and Modification" will be held at Behavior Vets in Colorado, from November 6th-7th 2021, as a hybrid event that will be both in-person and online!
Saturday, November 6th
9am to 5pm Mountain Standard Time (United States and Canada)
Great Big Feelings: Understanding the Emotions Influencing Dog Aggression
Dr. Chris Pachel
Fear, anxiety, stress, frustration, anger ... emotional responses are often mentioned as underlying causes of behavior problems, but what's the connection between them? This session will unpack a few of the more commonly mentioned emotions that our canines may experience and take a closer look at how those emotions influence the behavior patterns that we can see on the surface.
Ready, Set, Emotion!
Michael Shikashio CDBC
Mike will continue to build on the emotions that influence dog aggression, what they look like, and why they matter. This session will include videos of dogs displaying body language and behavior that is indicative of certain underlying emotions, and what we can do as practitioners to help our clients and their dogs in aggression cases.
Under the hood: Medical Factors Influencing Aggression Cases
Dr. Chris Pachel
This session will take an "under the hood" look at multiple scenarios in which medical factors had a significant impact on the behavior patterns of the dog. This session will also demonstrate how addressing those medical factors through veterinary collaboration affected the outcome of these specific cases and allowed for more successful implementation of behavior modification strategies.
You Hurt My Feelings!
Michael Shikashio CDBC
Intra-household dog to dog aggression – why emotions impact these cases and what to do for successful outcomes. Mike will highlight cases he has worked with where underlying emotions played a significant role in the behavior change strategies, for both the dogs and their people!
Sunday, November 7th
9am to 5pm Mountain Standard Time (United States and Canada)
Being a Second Set of Eyes
Michael Shikashio CDBC
Recognizing patterns in behavior and collaborating effectively with veterinarians in aggression cases can be crucial for happy outcomes for all involved. Mike will detail the techniques and strategies he incorporates to help clients track progress, create efficient lines of communication with veterinary professionals, and build a lasting and impactful team approach.
Medication Use for Aggression Cases: Applications and Considerations
Dr. Chris Pachel
Do we use medication as a treatment for aggression? Yes. Well … sort of. Wait, what? As it turns out, the answer isn't quite that straightforward, but there are a few guiding principles to inform that decision and the process for prescribing. This presentation will look at case factors that suggest an opportunity for incorporating medication into the plan, and how each individual (owner, trainer/consultant, veterinarian) can work together to achieve a positive outcome for the benefit of the animal.
On the Right Track: Successful Collaboration Strategies for Monitoring Medication Use in Behavior Cases
Dr. Chris Pachel
Trainers and behavior consultants have tons of opportunities for hands-on work with dogs and are uniquely qualified to make behavioral observations within training sessions. That information is worth its weight in gold to the veterinarian making adjustments to the behavioral medication plan! This session will highlight which observations are most helpful and how to structure them in a way that is meaningful to the veterinary team.
The Good, The Bad, and The Growly
Michael Shikashio CDBC
Complex aggression cases with complex emotions. Mike will showcase some of his most difficult cases and will unpack useful strategies to sift through even the most complicated scenarios!
Other info:
This is a hybrid event! Chris and Mike will be presenting on a stage, in front of 100 attendees, while we stream live for attendees around the world. A link for the live stream will be sent out 4 days before the live event. The event will be recorded and available for viewing up to one year. You must purchase a ticket (in-person or streaming) in advance in order to receive the recording.
Seminar Location & Hotel:
Gaylord Rockies Resort & Convention Center
6700 N Gaylord Rockies Blvd, Aurora, CO 80019
Click here to book your room if you plan on attending the two-day seminar in-person!
We've reserved a block of rooms. Make sure to say you are attending The Great Big Dog Aggression Workshop II. Reservations for all guests must be received on or before Friday, October 8, 2021.
Food & Beverages:
We are providing coffee, tea, water and light snacks throughout the day. Lunch will not be served. There are several restaurants and cafes in the area. We will provide options prior to the event.
CEUs granted:
RACE - 14 CEUs
KPA - 14 CEUs
IAABC - 14 CEUs
CPDT - 14 CEUs
Cancellation policy: Refunds up to 30 days before event
Registration:
Shelter/Rescue/Vet Student/Vet Tech Tickets - no expiration date
Streaming: $125
In-Person: $249
Early Bird Discount Tickets – until September 15, 2021
Streaming: $149
In-Person: $249
General Admission Tickets – after September 15, 2021
Streaming: $195
In-Person: $295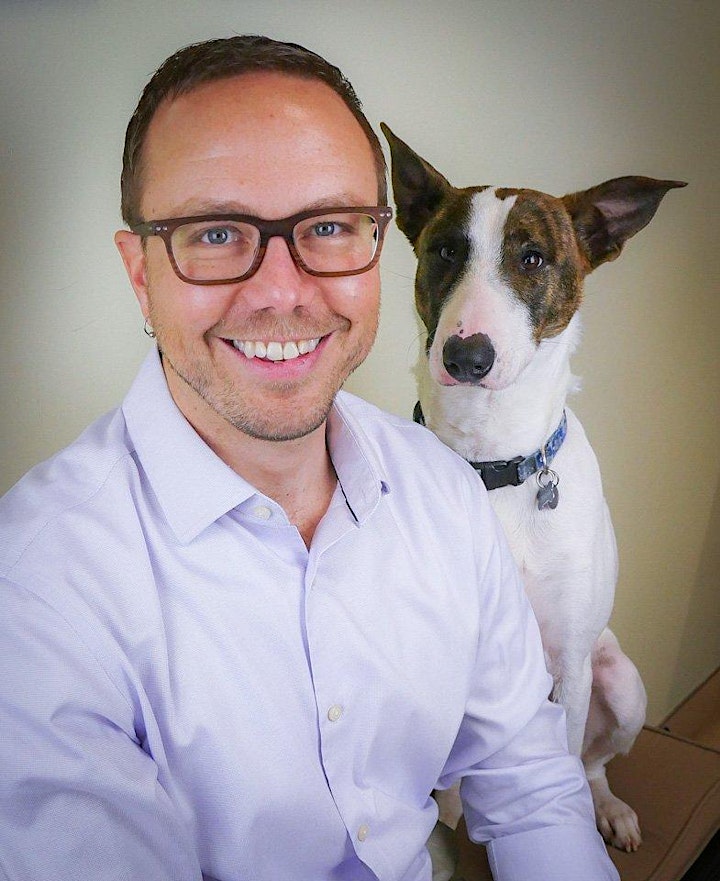 About Chris:
Christopher Pachel, DVM, DACVB received his veterinary degree from the University of MN in 2002 and worked as a general practitioner in the Minneapolis-St. Paul area prior to the start of his residency program. He operated a house-call behavior practice in the Minneapolis-St. Paul area from 2005 until 2010 and became board certified by the American College of Veterinary Behaviorists, also in 2010.
He is currently the owner of the Animal Behavior Clinic in Portland, OR, lectures regularly throughout the US and Canada, and has taught courses in veterinary behavior at multiple veterinary schools in the US. He has published research on feline water consumption preferences, wrote a book chapter on Intercat Aggression for the May 2014 issue of Veterinary Clinics of North America: Small Animal Practice, and is co-author of a book chapter on Pet Selection for Animal Assisted Therapy.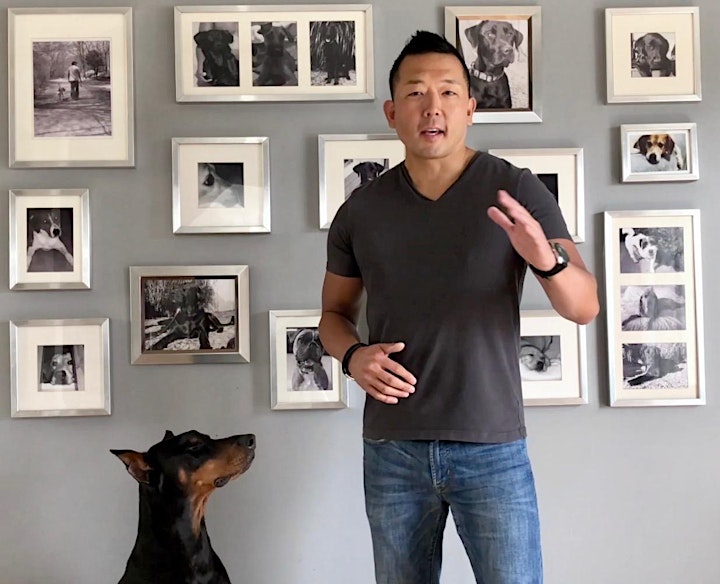 About Mike:
Michael Shikashio, CDBC, is the past president of the International Association of Animal Behavior Consultants (IAABC), and provides private consultations working exclusively with dog aggression cases through his business AggressiveDog.com. Michael is fully certified through the IAABC and is a full member of the Association of Professional Dog Trainers (APDT).
He is sought after for his expert opinion by numerous media outlets, including the New York Times, New York Post, Baltimore Sun, WebMD, Women's Health Magazine, Real Simple Magazine, SiriusXM Radio, The Chronicle of the Dog, and Steve Dale's Pet World.
Michael is a featured speaker at conferences, universities, and seminars around the world, and offers a variety of workshops, webinars, and online courses on the topic of canine aggression, including the Aggression in Dogs Master Course.
Date and time
Location
Refund policy
Contact the organizer to request a refund.
Eventbrite's fee is nonrefundable.
Organizer of The Great Big Dog Aggression Workshop Part II: Meds, Moods, & Modification