Spend Valentine's Day at Théâtre Vaudeville in the company of the Vlaams Radiokoor. One night only!
About this event
▶ ENG
Valentine's Day in the wonderful Théâtre Vaudeville in the centre of Brussels, including food & bubbles – enjoy each other's company, good food and outstanding music in a gorgeous setting!
Timeless: a word that is far too often applied to anything and everything; but when it comes to The Great American Songbook, it is perfectly appropriate! The many standard swinging jazz numbers composed in the United States between the 1920s and the '50s by great masters like Cole Porter, Jerome Kern or the Rodgers & Hart duo, are just that: timeless. Each and every number has not only unfailingly stood the test of time, but has gained in lustre with each new interpretation. The Vlaams Radiokoor brings some of the finest numbers from The Great American Songbook for choir, plunging you fully into the mood and glamour of an American jazz club.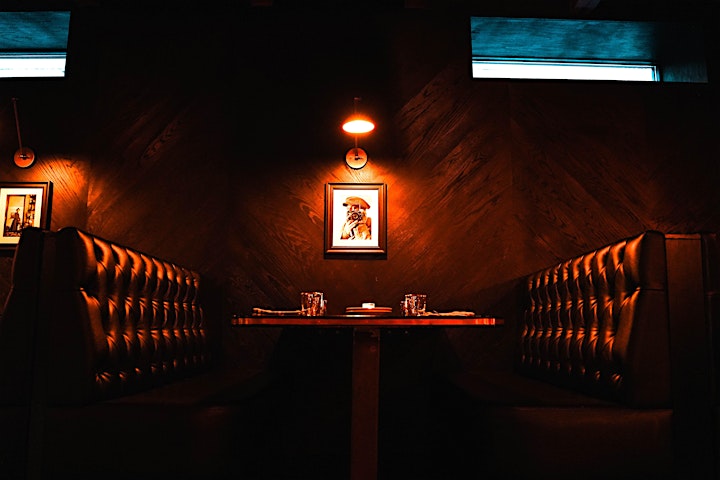 ▶ NL
Valentijnsdag met iconische lovesongs in het schitterende Théâtre Vaudeville in hartje Brussel, inclusief bubbels en lekkers om te knabbelen – een onvergetelijke avond!
Tijdloos: een woord dat te vaak te veel ladingen dekt; maar bij The Great American Songbook is het helemaal op zijn plaats! Want de vele swingende jazz standards, die tussen de jaren '20 en '50 in de Verenigde Staten werden gecomponeerd door grootmeesters als Cole Porter, Jerome Kern of het duo Rodgers & Hart, zijn precies dat: tijdloos. Stuk voor stuk nummers die de tand des tijds niet alleen moeiteloos doorstaan, maar bovendien aan glans winnen met elke nieuwe interpretatie. Kom mee genieten van een heerlijke avond vol muzikale parels, laat je helemaal onderdompelen in de sfeer en glamour van een Amerikaanse jazzclub, zak onderuit in je zetel terwijl de band alvast stemt en geniet van de Radiokoor-versie van deze onvergetelijke nummers.
▶ FR
La Saint-Valentin dans le superbe Théâtre du Vaudeville à Bruxelles, en formule dîner-spectacle: la garantie d'un délicieux moment en amoureux, d'un succulent repas et d'une excellente musique !
Souvent galvaudé, le mot « intemporalité » s'applique à la perfection à The Great American Songbook ! Car les nombreux standards de jazz composés aux États-Unis entre les années '20 et les années '50 par des maîtres du genre comme Cole Porter, Jerome Kern ou le duo Rodgers & Hart sont précisément intemporels. Autant de morceaux qui non seulement résistent au temps, mais gagnent en éclat à chaque nouvelle interprétation. Le Vlaams Radiokoor chantera plus beaux morceaux du Great American Songbook et vous plonge dans l'ambiance glamour d'un club de jazz américain.
ARTIESTEN
Vlaams Radiokoor + Tijs Krammer, conductor + Ibernice MacBean, vocals + Jeroen D'hoe, arrangements & piano + Ben Mouling, master of ceremony
VOCAL FABRIC
Letting songs live. Letting people feel. Letting voices grow.
Vocal Fabric is het open laboratorium van het Vlaams Radiokoor, waarin we de grenzen van a capella muziek opzoeken en doorbreken. Tijdens deze concerten zijn stemartiesten en publiek even verenigd door een emotionele band: tijdelijk en vluchtig, maar de indruk is permanent – als een tatoeage op de ziel.
Ontdek alle Vocal Fabric projecten
Organizer of The Great American Songbook
Since 1937, the Vlaams Radiokoor has been a reference for vocal music, both in Flanders and in Europe. The voice is the ultimate interpreter of our emotions, and the choir is one of its greatest ambassadors. 
Starting with the 19-20 season, Bart Van Reyn will take over as music director of the Radiokoor. A shared passion for contemporary repertoire, the belief that the voice is the ultimate interpreter of our emotions, and the commitment to make our vocal heritage accessible to singers and audiences alike are what binds the ensemble together.