Description

The ETV Endowment of SC and SCETV invite you for a sneak peek of THE GREAT AMERICAN READ and By the River!
THE GREAT AMERICAN READ: What is America's best-loved novel? What is your favorite book of all time? Are there books that you read time and again? We invite readers – voracious or occasional – to join us for a preview of THE GREAT AMERICAN READ, an eight-part series that explores and celebrates the power of reading, told through the prism of America's 100 best-loved novels. It investigates how and why writers create their fictional worlds, how we as readers are affected by these stories, and what these 100 different books have to say about our diverse nation and our shared human experience.
Hosted by Meredith Viera, THE GREAT AMERICAN READ premiered in the Spring and re-launches Tuesdays, beginning September 11th, at 8 PM on SCETV. #GreatReadPBS
FOR FUN: How many books from THE GREAT AMERICAN READ list have you read? Take this quiz to find out!
Read along with your fellow booklovers - join THE GREAT AMERICAN READ book club via Facebook!
By the River: By the River is a collaborative production between USCB (University of South Carolina - Beaufort) and SCETV that features Lowcountry authors. The show features an in-depth interview with local authors followed by a Lowcountry poet's corner. Authors for this first season include Mary Alice Monroe, Dorothea Benton Frank, Ray McManus, Tim Conroy and many others.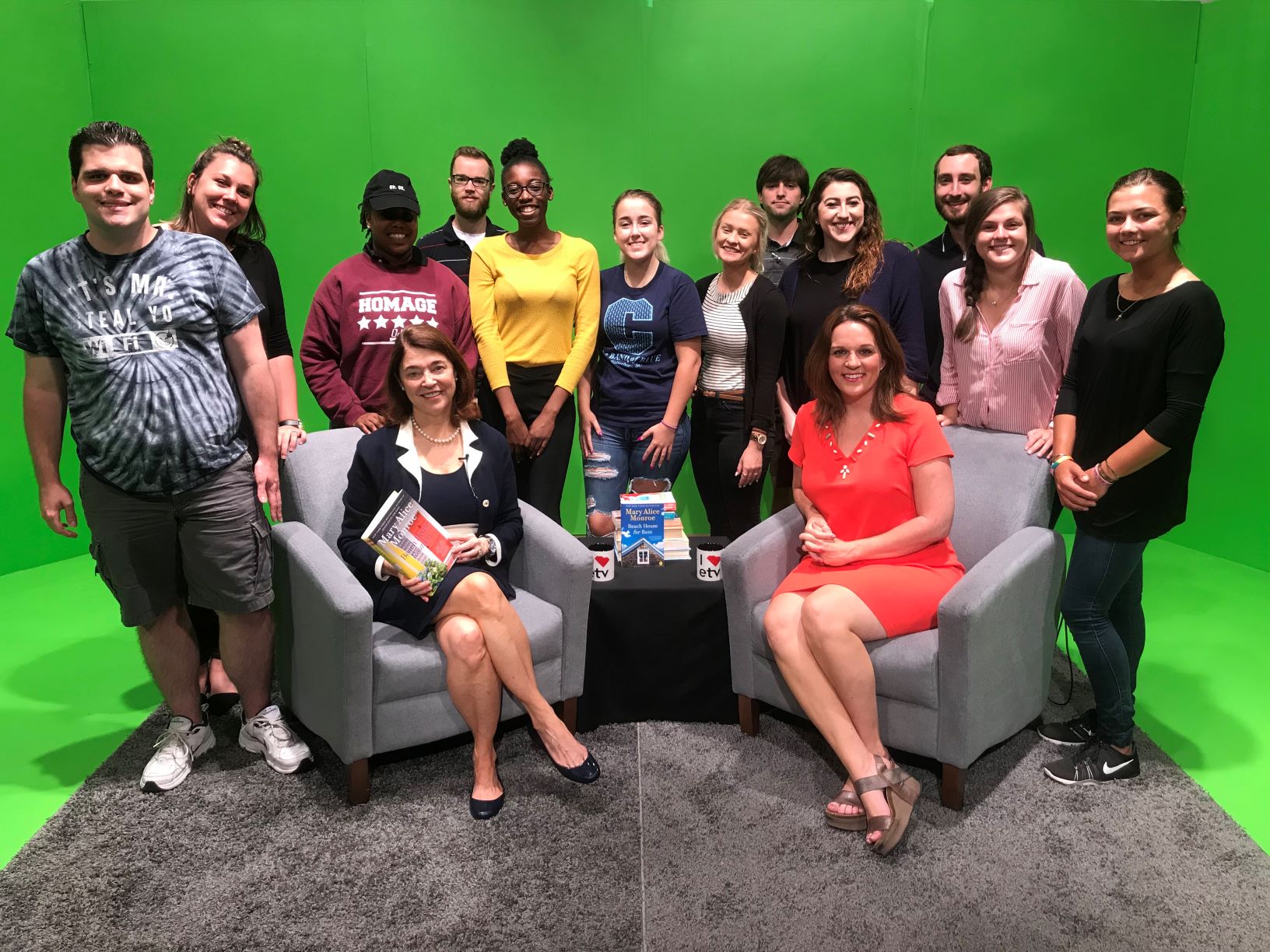 THANK YOU TO OUR CHARLESTON AREA PARTNERS!
Buxton Books
Charleston County Public Library
Itinerant Literate Bookstop
The Citadel (School of Humanities and Social Sciences, Fine Arts Program, and the Lowcountry Writing Project)
Tour Charlestson
University of South Carolina - Beaufort
Major production funding for THE GREAT AMERICAN READ provided by Anne Ray Foundation, A
Margaret A. Cargill Philanthropy. Engagement funding provided by the Corporation for Public Broadcasting and Anne Ray Foundation, A Margaret A Cargill Philanthropy.