About this Event
Jeff Cavins will walk attendees through the entire Bible, using his renowned Bible Timeline system and best-selling Great Adventure Catholic Bible.
This events will equip attendees to confidently read and share the Bible while also providing a system that they can use for the rest of their lives.
The Bible Timeline system has revolutionized the Catholic world, and we're excited to bring you this event with the man who created it.

This system has revolutionized the Catholic world. Walk through it with the man who designed it.
Jeff Cavins will break the Bible Timeline down into four parts in order to walk participants through the 14 narrative books of the Bible. He will explain how to use his color-coding system to understand how all the books of the Bible fit into the story of salvation.
This event will be life-changing for Catholics who struggle to read or understand the Bible.
Doors open at 8:15 a.m. Lunch is included in the price of admission.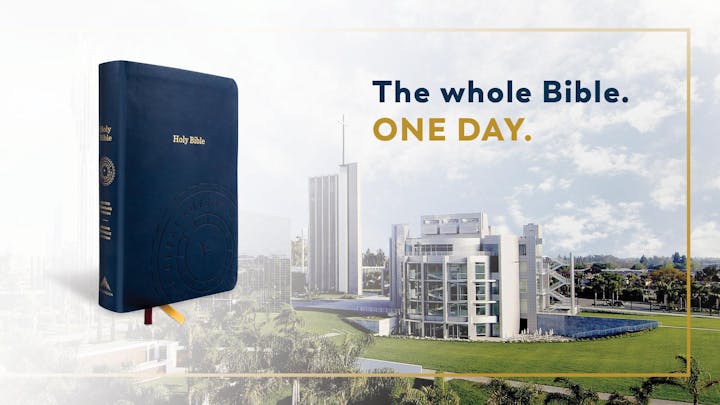 Over 90% of seats have already been reserved. Act fast to ensure a place at this landmark live event.