Description
Irish Outreach San Diego and the Gaelic sports clubs of San Diego are proud to announce the return of The Great 33 1/3 Relay Run benefitting Irish You a Merry Christmas!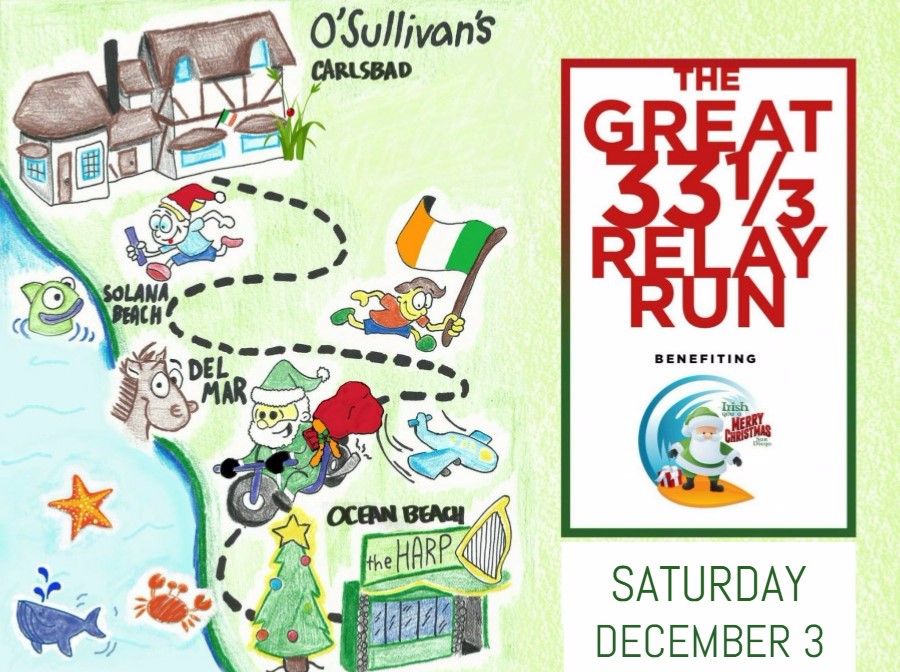 The run will begin at 8:30am at O'Sullivan's Irish Pub in Carlsbad and follow a 33.33 mile route down the beautiful San Diego coast to the finish line at The Harp in Ocean Beach. Thirty three relay teams—one to represent each of the 32 counties in Ireland and one for San Diego—will run together for at least one mile, or more if you wish, while carrying the flag of the county being represented that mile.
Runner registration is $50, which allows you to run as many miles along the route as you please in addition to the mile you register for. You can also use one of our fundraising cards to raise the entry fee.
Please sign up for your mile/county of your choice using the Register button on this page.
**NB** After registration, an email will be sent to you within 24 hours with an online payment link and alternative payment options if you do not wish to pay online will be sent to you. Please allow one business day for this email.

This event is a fun run for people of all ages and fitness levels. For those who like a little competition, there will be prizes for fastest mile, most money raised by an individual, and best outfit, so festive costumes are certainly encouraged!
Relay participants will also have the privilege of marching with our group in the iconic Ocean Beach Holiday Parade after the run at 5:00pm! For those who are running the latter miles and want to wash up and change before the parade, one of our community members have made their house open to us in Ocean Beach, just a couple of blocks from the start of the parade!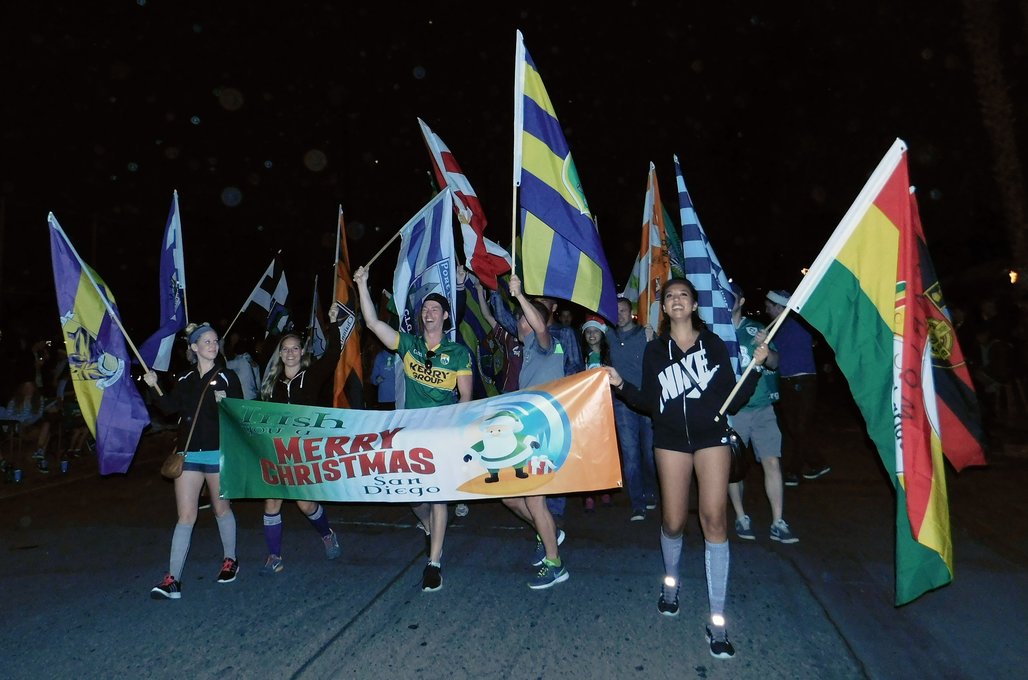 Check out footage from last year's inaugural Relay Run HERE!
See the magical Irish Christmas that the funds raised from The Great 33 1/3 help create at the annual Irish You a Merry Christmas event HERE.


CAN YOUR COMPANY SPONSOR A MILE?
Contact help@irishoutreachsd.org for corporate sponsorship opportunities.