Description
Dr. Martin Makary in on a mission! And we're so glad he's coming to Lancaster.
Healthcare is a black box of secrecy to most of us common folk. From understanding the prices of procedures to the ever-changing hospital arms-race to the quagmire of public/private insurance plans, most of us just grin and bear it.
But from the inside, Dr. Makary has been laboring to reform the culture of medicine on behalf of all patients.

Marty, a native of Central PA, practices surgical oncology and advanced laparoscopic surgery at the Johns Hopkins Hospital and teaches public health policy at the Johns Hopkins Bloomberg School of Public Health. He has served in the United Nations World Health Organization for the Safe Surgery Saves Lives initiative and was named one of the most influential people in healthcare by Health Magazine.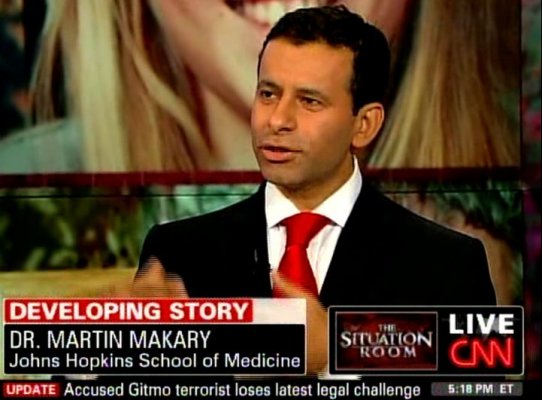 He has appeared on NBC and Fox News and written for numerous, national media outlets. He holds degrees from Bucknell University, Thomas Jefferson University, and Harvard University. The Row House is honored to welcome him for this rare appearance in Lancaster. Yea, kind of a big deal.

His influential book, Unaccountable: What Hospitals Won't Tell You and How Transparency Can Revolutionize Health Care, became the inspiration of the TV show The Resident.

$10.00 in advance; $15.00 at door; Row House Members plus one guest free. Become a member here.

For more information and to reserve seats, please visit www.therowhouse.org