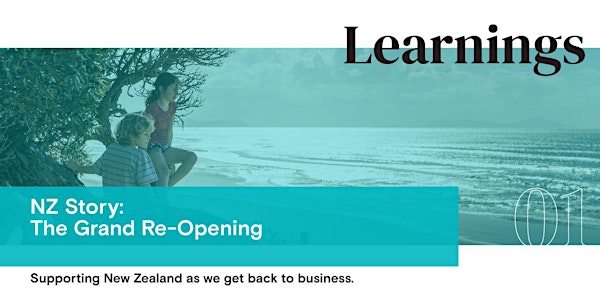 The Grand Re-opening: Supporting New Zealand as we get back to business
The Grand Re-opening: Supporting New Zealand as we get back to business
About this event
NZ Story will share insights and research findings critical to any agency or business working with export brands, targeting consumers offshore, or those looking to better understand the perspectives of new residents to New Zealand.
The global pandemic and New Zealand's response has changed how the world sees New Zealand. Understanding current perceptions is critical for successful support and growth of New Zealand brands and ensures we do not perpetuate unhelpful narratives in the work we do for our clients.
Get the latest insight from NZ Story, understand what the plan is to support border re-opening, and discover what resources are available to you as you develop brand stories for New Zealand businesses.
This event is free to Comms Council members (and any clients you want to bring along). Tickets are $50+BF for non-members. If you are interested in membership, please contact office@commscouncil.nz