Actions and Detail Panel
The Grand Bay x Richard Alan Shephard x Barefoot Folly
Sat, December 10, 2016, 7:00 PM – 10:00 PM EST
Description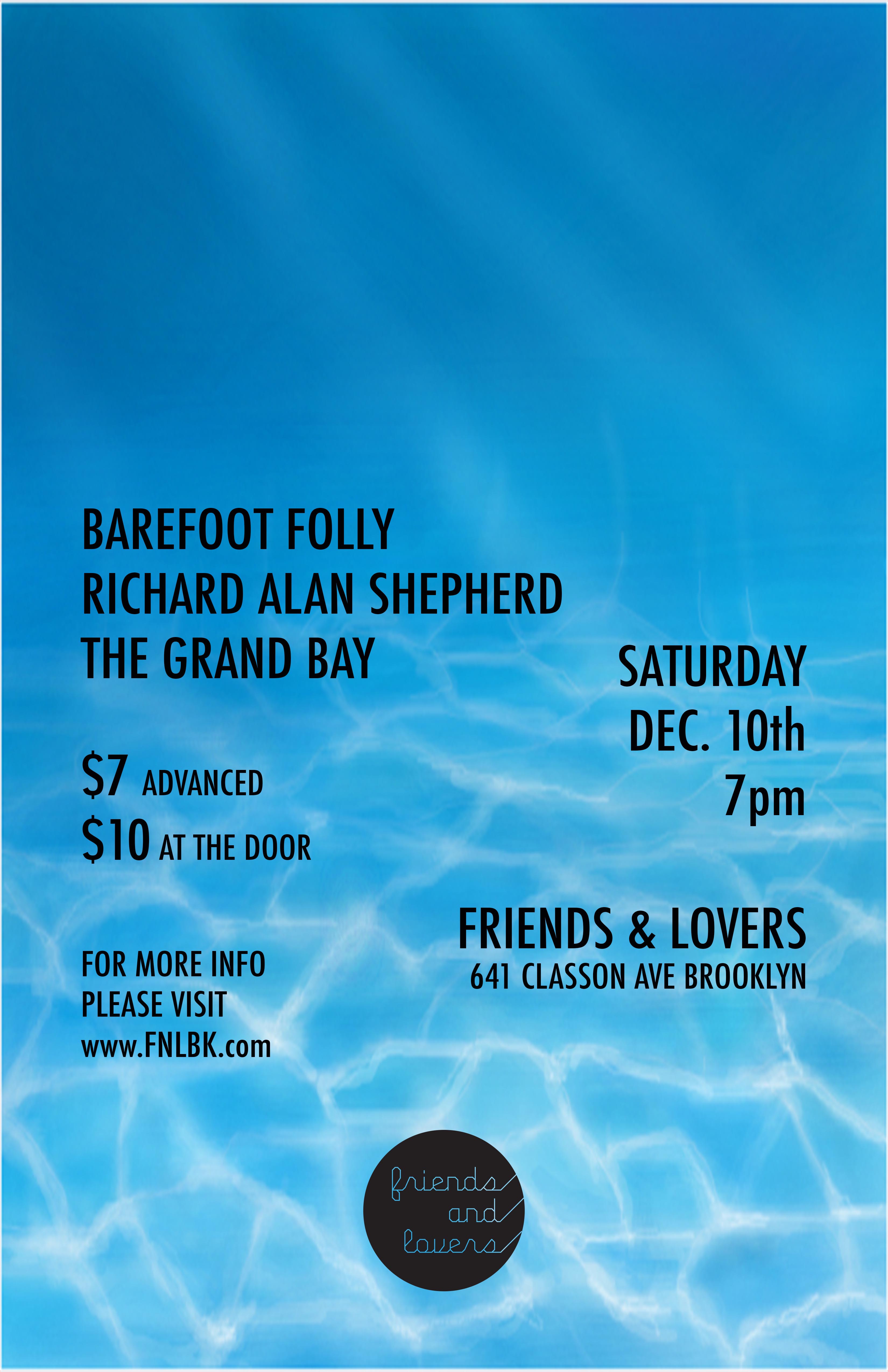 Barefoot Folly is the musical venture of composer/producer, Yusuf Mohammed.
Under the Moniker of Barefoot Folly, he has released 10 albums; five of them being released in 2015.
RIchard Alan Shephard is a Brooklyn-based, folk artist who takes a fresh approach to traditional acoustic music.
The Grand Bay hails from Strasbourg, Germany. Their brand of melancholic pop is equally ethereal and catchy.