Description
Chef Chris Wadsworth and Jay Ducote are ready to reveal Triumph Kitchen in style at the first ever pop-up dinner event at the new downtown space. If you don't know about Triumph Kitchen please read more about it one thier website, http://www.triumphkitchen.org. This dinner is limited to 50 guests based on the seating capacity of Triumph. It is inspired by the art that graces the walls of the venue, which ought to make for a very interesting dinner! Get ready to taste some kitchen magic!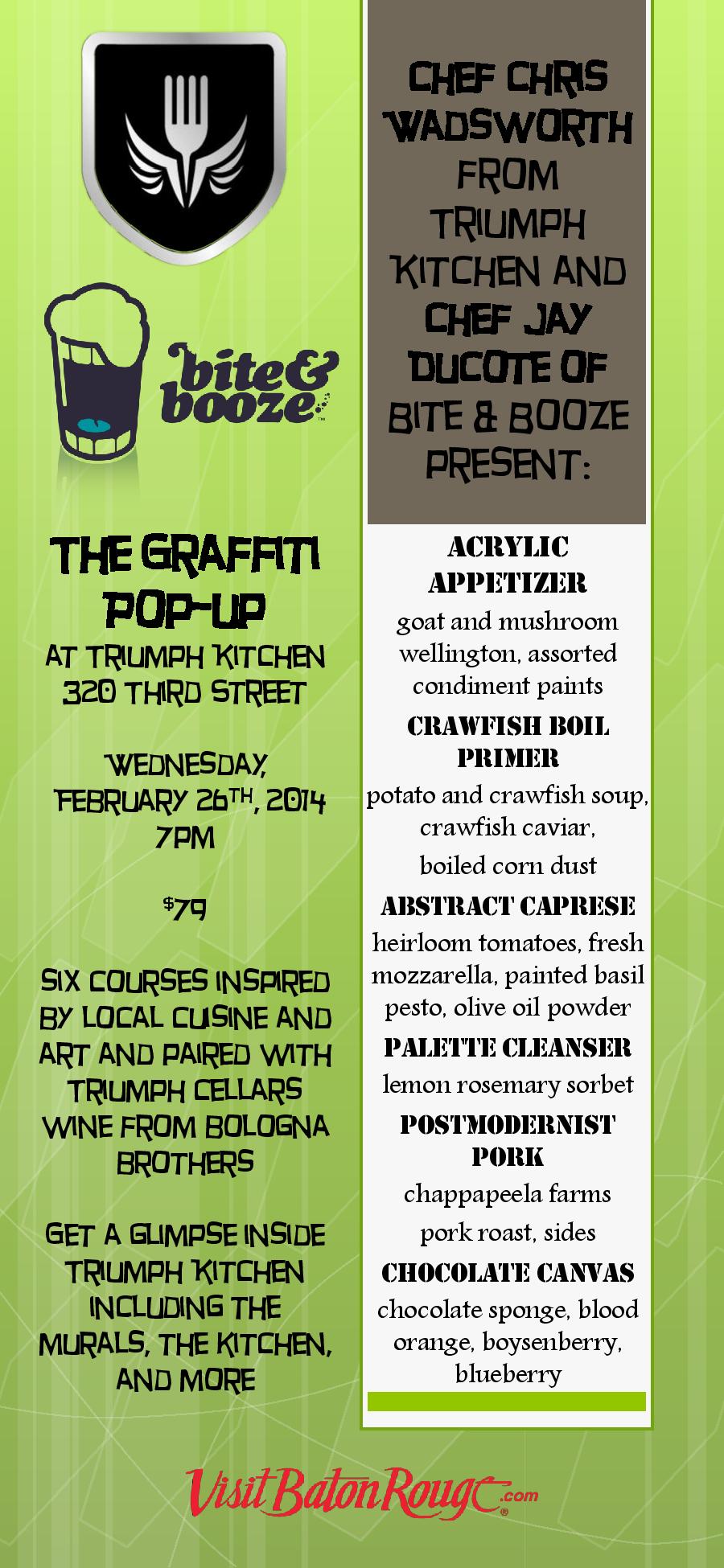 The Graffiti Pop-Up
Wednesday, February 26, 2014, 7 PM
Triumph Kitchen, 320 Third Street, Baton Rouge
$79 for 1, $149 for 2, $289 for 4
Tickets do not need to be printed, we'll have a guest list.
Six Courses with wine pairings (must be 21 to drink):
Acrylic appetizer:
goat and mushroom wellington, assorted condiment paints
Crawfish boil primer:
potato and crawfish soup, crawfish caviar, boiled corn dust
Abstract caprese:
heirloom tomatoes, fresh mozzarella, painted basil pesto, olive oil powder
Palette Cleanser:
lemon rosemary sorbet
Postmodernist Pork:
chappapeela farms pork roast, sides
Chocolate canvas:
chocolate sponge, blood orange, boysenberry, blueberry
Organizer of The Graffiti Pop-Up