The Gower Street Lecture Series 2011.

Monday, 31 October 2011 at 19:00

-

Monday, 14 November 2011 at 17:00 (GMT)
Event Details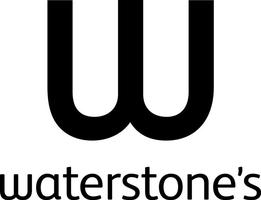 The Gower Street Lecture Series Presents . . . .
Arab Spring: Tariq Ali in Conversation with Ted Honderich
Date/Time: Monday 17th October at 7pm 
Tariq Ali will be in conversation with Professor Ted Honderich about the Arab Spring and the US response: who will reshape the Arab world: its people, or the US? Long-standing editor of New Left Review, writer and filmmaker, Tariq Ali's latest book The Obama Syndrome is now out in paperback. Ted Honderich specialises in determinism, freedom and terrorism at UCL.
Tickets: £8 Standard / £5 Student (discount code 'student')
Gower Street and Amnesty International present The Oxford Amnesty Lecture on Religion & Rights
Date/Time: Monday 24th October at 7pm 
This evening's lecture will feature eminent contributors from the renowned Oxford Amnesty Lectures latest publication Religion and Human Rights. Wendy James who is Emeritus Professor of Social Anthropology at Oxford University will be joined by Chris Miller, freelance critic, editor and founder of the the OAL series. For the latest additions to the line up please visit our events page or follow us on twitter.
Tickets: £8 (£2 from each ticket donated to Amnesty International UK)
How To Live: The Age of The Internet
 Please Note: that this event will be held at Waterstones in Gower Street
Date/Time: Monday 31st October 7pm
Philosopher Nigel Warburton, author of A Little History of Philosophy and pod-caster on Philosophy Bites will be in conversation with Eva Hoffman, author of Time and Michael Foley author of The Age of Absurdity, to discuss that age old Philosophical enquiry, 'How To Live' in this modern age of hyper fast technologies and instant communications, are we truly happy?
Tickets: £8 standard / £5 student (discount code 'student')
Gower Street and New Scientist Present
Is Science Fiction the only form of Literature that really matters today? Panel Discussion 
Date/Time: Monday 7th November at 7pm
British Science Fiction writer, three times nominee for the Arthur C Clarke Award and author of By Light Alone, Robert Adams will join John Sutherland and the Director of the Arthur C Clarke award Tom Hunter. The panel will be chaired by Simon Ings, author of  Dead Water. John Sutherland,Emeritus Lord Northcliffe Professor of Modern English Literature at University College Londonand a regular contributor to the Guardian has written numerous books on the novel and his new book 'Lives of the Novelists' is out inOctober.
Tickets: £8 Standard / £6 New Scientist Subscribers (discount code 'newscientist'/ £5 Student (discount code ' student')
Apps leading the way in Science: Marcus Chown presents 10 things you may not know about the Solar System
Date/Time: Monday 14th Novermber 7pm 
Did you know that the hottest body in the Solar System is not the Sun? That the planet Uranus was originally called "George". That, if the Sun were made of bananas it wouldn't make any difference? Join New Scientist's cosmology consultant, Marcus Chown, for a tour of his new book, Solar System, based on his award-winning "Solar System App for iPad".
Tickets: £8 Standard/ £5 Student (discount code 'student')
Follow Us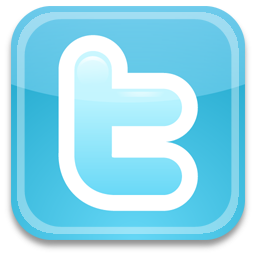 www.twitter.com/gowerst_books
*Alternatively contact the Waterstone's Gower Street branch for more information
Tel: 020 7636 1577
Email: events@gowerst.waterstones.com
visit the Waterstone's Event Page http://bit.ly/ehND0Y
Date/Time: Monday 24th October at 7pm
When & Where

UCL Darwin Lecture Theatre (Lower Floor)
Darwin Building
Malet Place
WC1E 7JG London
United Kingdom


Monday, 31 October 2011 at 19:00

-

Monday, 14 November 2011 at 17:00 (GMT)
Add to my calendar
Organiser
Fancy an outing with a difference?Meet your favourite authors at Waterstone's. We host book signings, talks, children's fun days and other activities with authors and celebrities from a wide variety of genres.