Description
------------------------------------------------------------------------------------------------------------
Trinity Christian School presents "The Gospel of Luke," a one-man show featuring actor and Christian youth speaker Frank Runyeon, on Thursday, September 5 at 7pm in the Chestnut Ridge Church auditorium.
The performance will feature the famous parables that Jesus told on the road to Jerusalem... as you've never heard them! Filled with humor and punctuated by insightful personal reflections, this entertaining and eye-opening evening will help us to "have ears to hear" these stories in a new way: as stories addressed to us personally... about our lives, here and now.
Runyeon is best known for starring opposite Meg Ryan on CBS's As the World Turns in the 1980s. He also appeared in more than 1,000 TV episodes and movies before leaving Hollywood to attend seminary. For the past 20 years, Frank has helped audiences of all ages rediscover the power of the stories in Scripture, and laugh (good-naturedly) at the way the media portray the world.
------------------------------------------------------------------------------------------------------------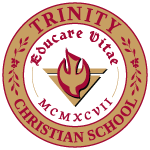 Organizer of The Gospel of Luke [A one-man-show starring Frank Runyeon]