Description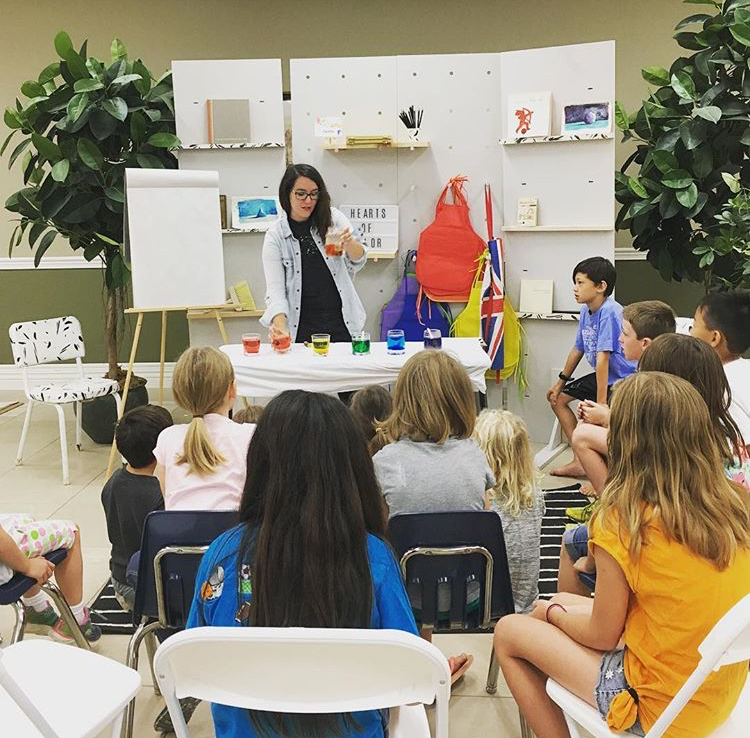 A Creative Art Camp for Kids!
---
**Registration opens Friday, May 25th at 10am and closes on June 6th**
this is a 2.5 hour art camp for boys and girls
suggested ages: appx 5-11 or kindergarten to 5th grade
(if you feel your kid will enjoy this but is a bit older please sign them up)!
---
Monday June 11th - Friday June 15th
9:30a - 12:00/Noon
Cost: $75 per child
Cornerstone Church of Knoxville

Each day will begin with a short lesson on how God's creativity inspires our own. We will have individual art projects, group projects, and group activities. Each child will go home from the week with their very own sketchbook, and a few art supplies to get them started for their summer.
Simple techniques on line, shape, color, and texture will be shared.
A few of last year's lessons included: still life basics, mural arts basics, acrylic painting, marbling, cyanotype, shibori, and more.
The Gospel in Color camp is open to the public.
---
---
FAQS
-What does my child need to bring to the camp?
Nothing! All supplies are provided. However, if our would like to send them with a simple, peanut-free snack and water bottle you are more than welcome to.

-Does my child have to attend Cornerstone Church of Knoxville?
No, this camp is open to the public! We encourage anyone to invite friends to attend!
-What's the refund policy?
Full refunds are available until June 5th, 50% refunds available beginning June 6th.
-Do the kids attending need to be from a Christian family?
No, we welcome all children from all faiths to participate! However, the camp dose have a biblical and Christian theme.

-What if my kid is not creative or artistic?
Doesn't matter one bit! Children are still learning how to be creative and artistic. This camp is about teaching simple skills that will encourage in their exploring.
-Do you all offer scholarships?
Unfortunately, we are unable to offer scholarships.
-Can another parent drop off/pick up my child from the camp?
Yes, but only if the names are listed on the liability form.

For specific questions, please email Lisa at: lisaclowstudio@gmail.com