Description

The Work, Faith, Mission Network at The Austin Stone is hosting a city-wide conference on February 17-18 in partnership with The Gospel at Work to help Christians live extraordinary, gospel-centered lives in their workplaces.
IS THIS CONFERENCE FOR YOU?
What is God's purpose for my work? How should the gospel change the way I do my job? How does a Christian strategize and plan their career? Whether or not you're actively asking these questions, this conference is for every Christian with a workplace (and those who hope to have one soon).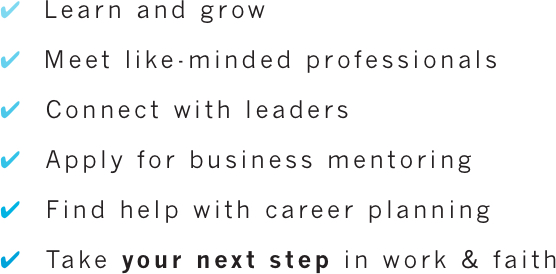 WHY THIS CONFERENCE?
Most Christians spend half of their waking lives at work, but we've been taught very little about how to carry the truths of the gospel into our Monday-to-Friday life. Because of this glaring disparity between practical need and useful instruction, it is not uncommon for Christians to hold the wrong view of work—often making an idol of work or becoming idle themselves. Both of these mindsets—idolatry of work and idleness at work—are serious misunderstandings of how God intends Christians to think about their roles in the workplace.
THE GOSPEL AT WORK
In the Bible, God provides a better and more dynamic way to think about work: "Who we work for is more important than what we do." This has profound implications for our lives at work. This conference will help you think biblically and live wisely in your workplace.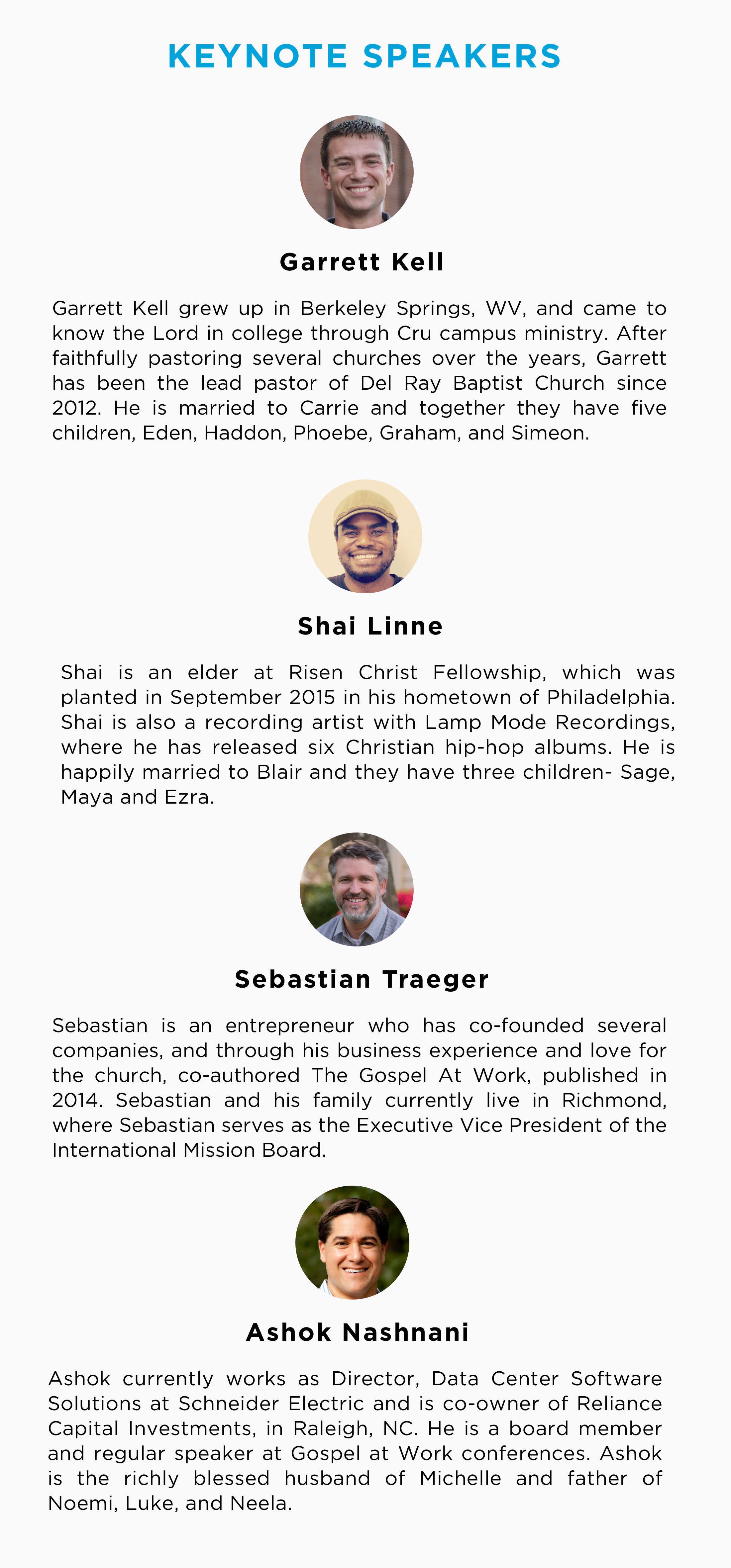 Session 1
Garrett Kell on The Gospel at Work
Session 2
Shai Linne on The Gospel at Work
Session 3
Ashok Nashnani on Practical Workplace Evangelism
Session 4
Sebastian Traeger on A Guide to Career Planning

Women in the Workplace: Finding Joy in your Calling to Work
For many women, God designed and prepared you for the marketplace; your mission field in modern-day society. But too often, you let guilt, perfectionism and fear keep you from fully becoming who God created you to be. In this session, we will explore what it looks like to celebrate the unique purpose and gifts that God has given you, and how to do your day-to-day work with joy and reverence to Him.

Balance: Biblical Truth for the Busy Life
We live busy lives. Talk to almost any adult and they view "balance" in their life as some sort of mythical quest. We dream out loud, "If only I could find balance..." This breakout will address the quest for balance from a biblical perspective, offering insight on how to pursue Christ in our work through a right understanding of faithfulness and fruitfulness.

Gospel Productivity: How to be more Effective in your Job
We believe God cares about how we live each day. And we believe He shows us through His Word how to glorify Christ with our whole life. Yet in the daily grind of mundane tasks, honoring God too often remains the intention of our heart without becoming the direction of our work. This breakout is for the overcommitted and overloaded: those who want to cut through the noise and get more done in their work or in their home. Whether you are a working professional, a student, or a stay-at-home parent, the gospel offers a way forward.

Kingdom Building: Your Work & God's Kingdom
Come see how your work fits into the gospel narrative as we join God in His redeeming work in our community. We are familiar with the instrumental value that business brings; the ability to fund mission work, gospel-sharing opportunities in the marketplace, and more... However, the deeper question is, "does anything good come directly out of work itself"? As we explore that question in this breakout, our hope is that you leave with a renewed passion for what you as you understand more of how it fits in God's Kingdom.

Local Business Panel: A Panel Session with Austin Leaders
Businesses have the unique opportunity to provide good products and services for the flourishing of a community. We've asked several local Austin businesses to sit on a panel discussion to share their perspective on the value of their business, and answer some questions about the how the gospel shapes business. You'll hear from leaders from Hat Creek Burger Company, Count & Castle Interior Design, Risinger Homes, and Summit Stoneworks.



Launch Ventures: Bring Your Idea to Life
Great ideas rarely come to fruition, and even fewer are built to last. We're here to change that. We equip leaders with the skills and support they need to bring a restorative idea to life. With experience in launching a variety of organizations, Launch Ventures acts as a guide as you navigate the phase of entity creation. Whether you have an interest in joining us as an entrepreneur or advisor, come learn more about how to get connected!

Gospel Fluency at Work: Practical Fluency and Applied Theology
When you begin learning a new language, there are study guides, books, exercises, and many conversations to help you become fluent. In the same way, there is a need for a practical fluency and applied theology for work… we should all strive to know how the many tasks, situations and even tensions associated with our work are both grounded and resolved in a nuanced biblical theology of work. This breakout will address these tensions and provide practical frameworks to work through them personally.



GO to Work: Venturing with a Global Perspective
Since the Great Commission's command to "therefore go", vocation has been an integral part of how the Gospel has moved. No matter your field of experience - education, medical, business, entrepreneurship, and more - vocation and mission are two sides of the same coin. What does it really mean to live out your vocation to the nations? Come learn practical ways to get started, stay focused, and keep moving.



Global Cities Initiative: Your Work for the Nations
More than half of the world's population lives in global urban centers. To meet this growing trend, the International Mission Board is piloting a new initiative to develop an intentional focus on global cities. We will share about The Austin Stone's leadership in GCI and how you can be involved in reaching the nations through your work. This breakout is for anyone interested in the possibility of using their current vocation for overseas missions.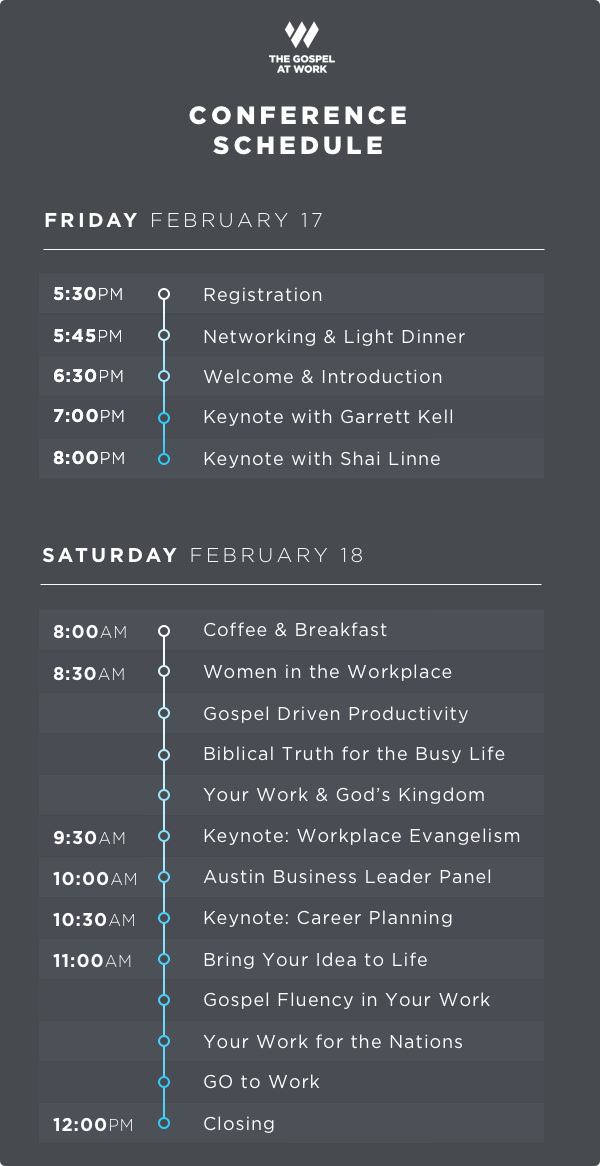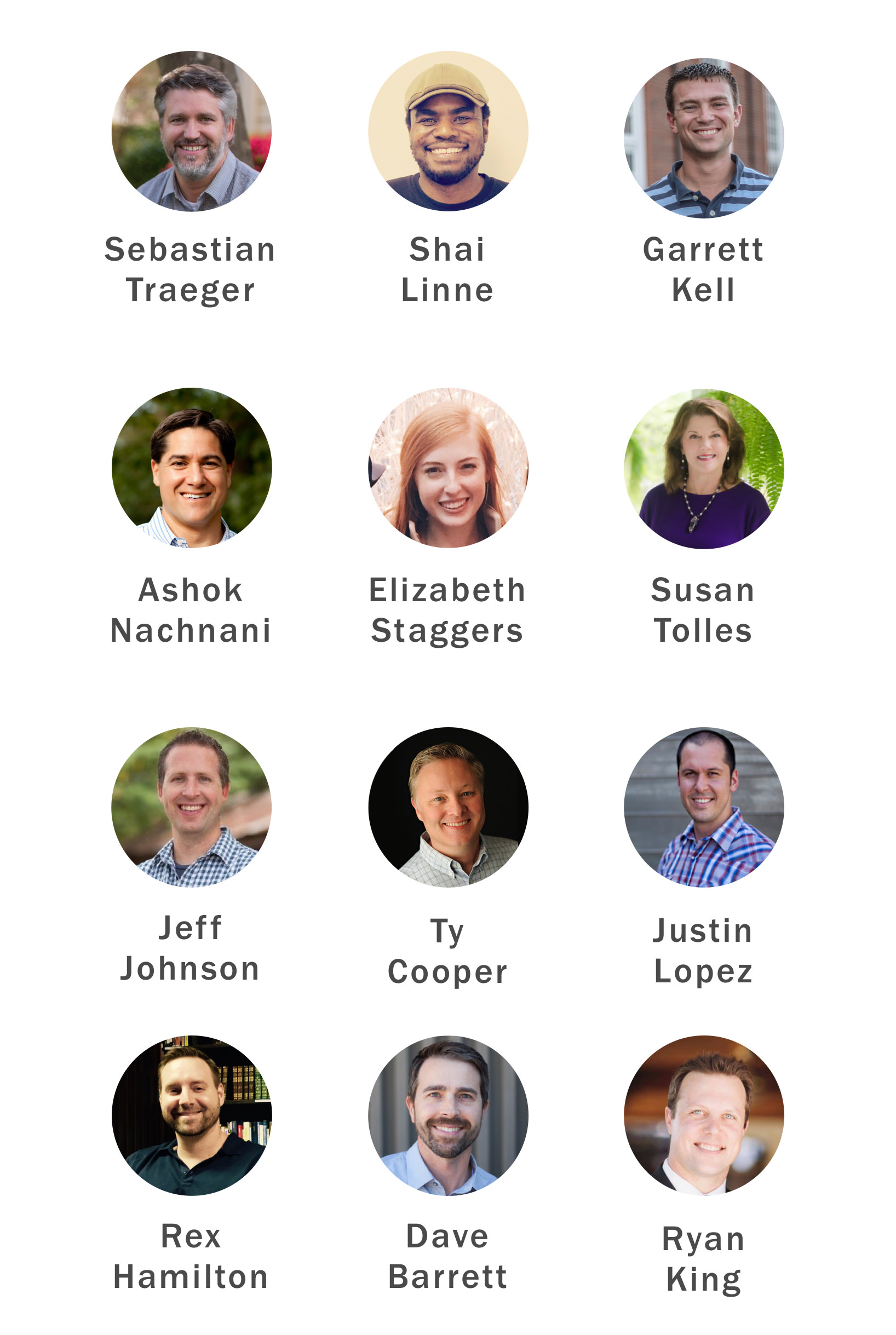 We'll have time set aside for networking and meeting new peers. You will also be able to connect with organizational leaders who are leading the way in various expressions of the gospel in and through our work.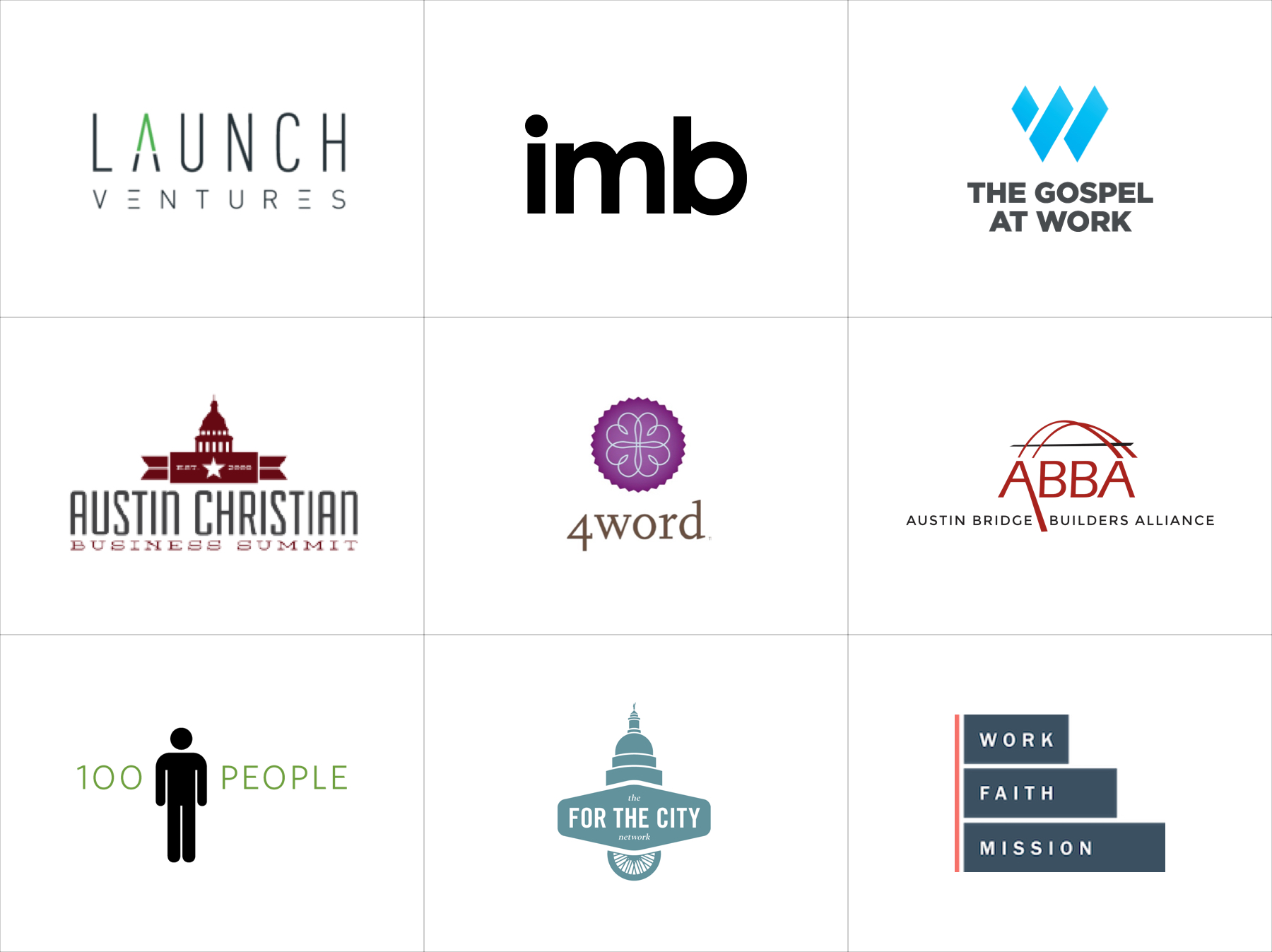 WHAT IS THE WORK, FAITH, MISSION NETWORK?
As part of The Austin Stone Community Church, we are a mobilization initiative to empower you toward greater effectiveness in demonstrating and declaring the gospel wherever God has you.


MORE ABOUT US AND OUR PARTNER ORGANIZATIONS
Click below to learn more about each organization.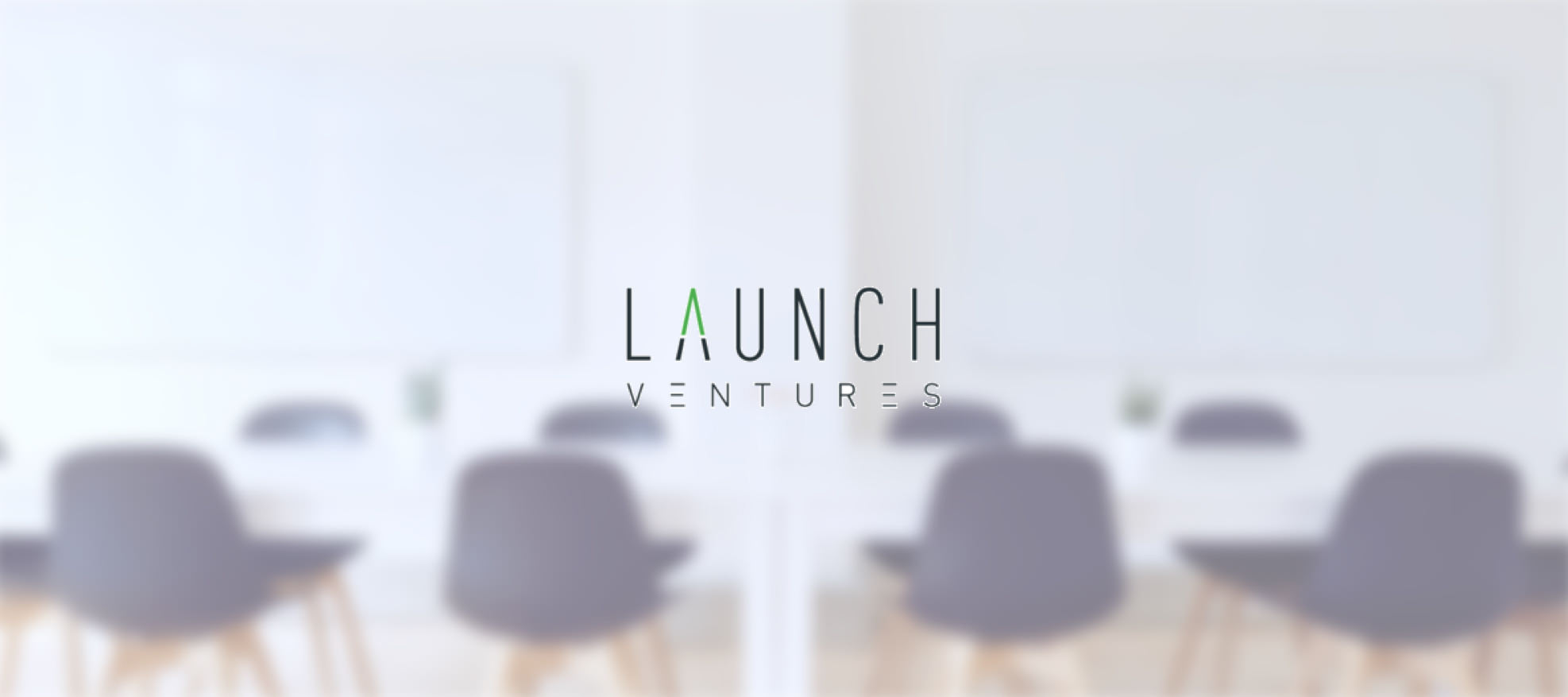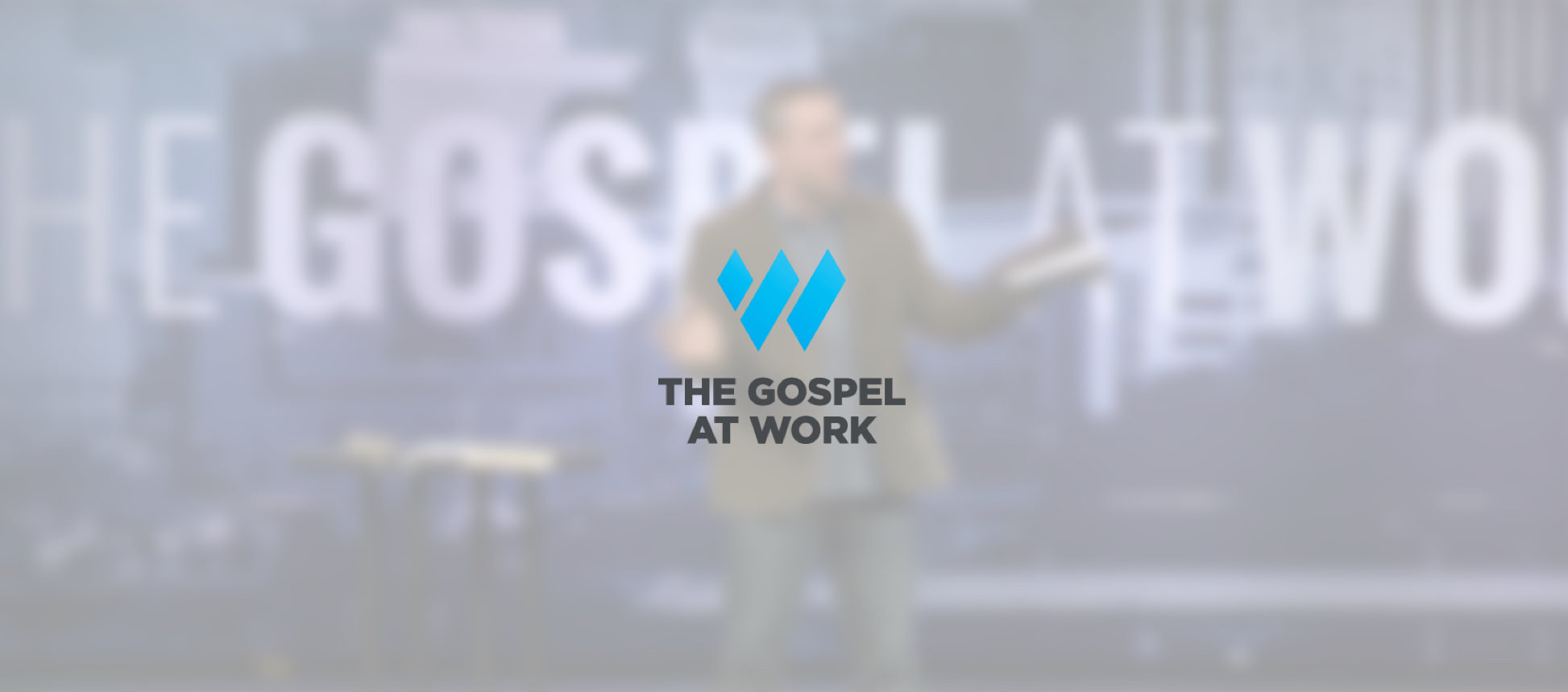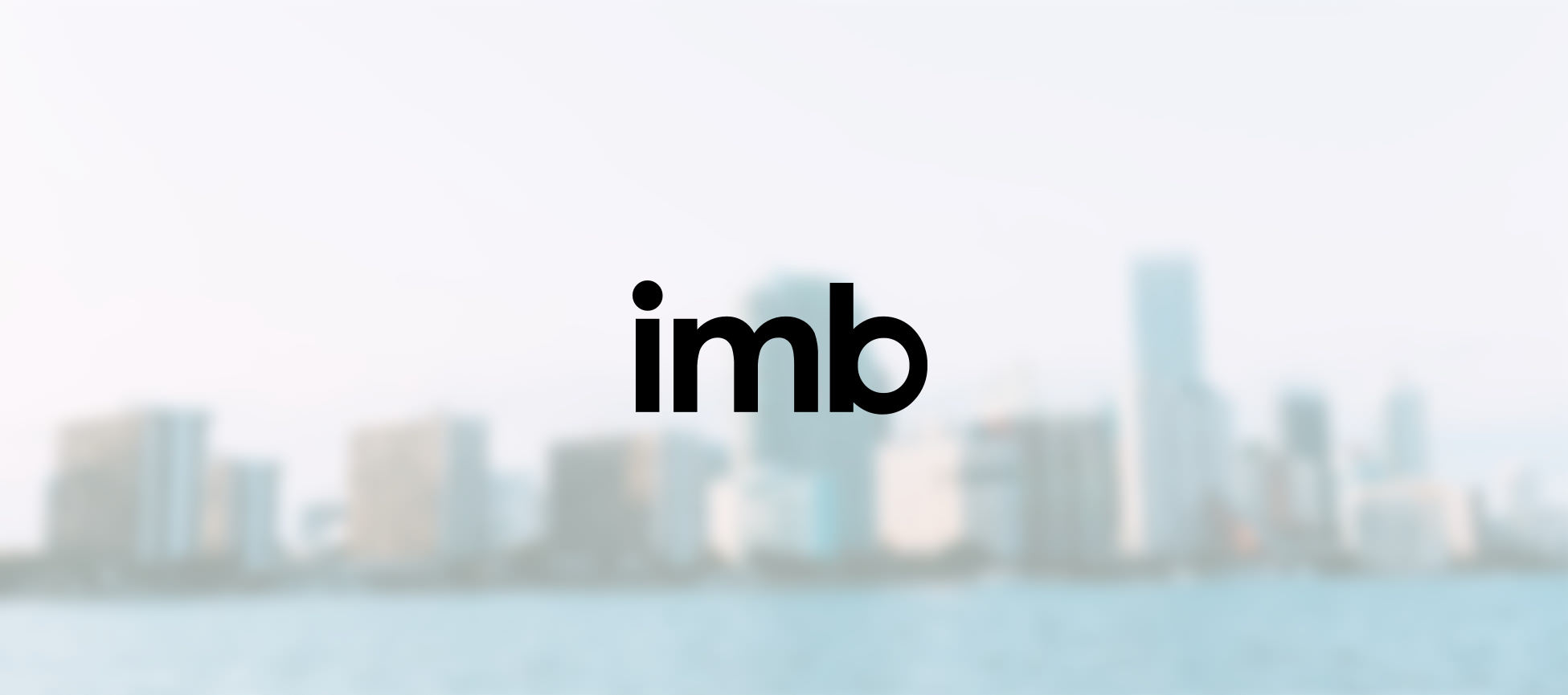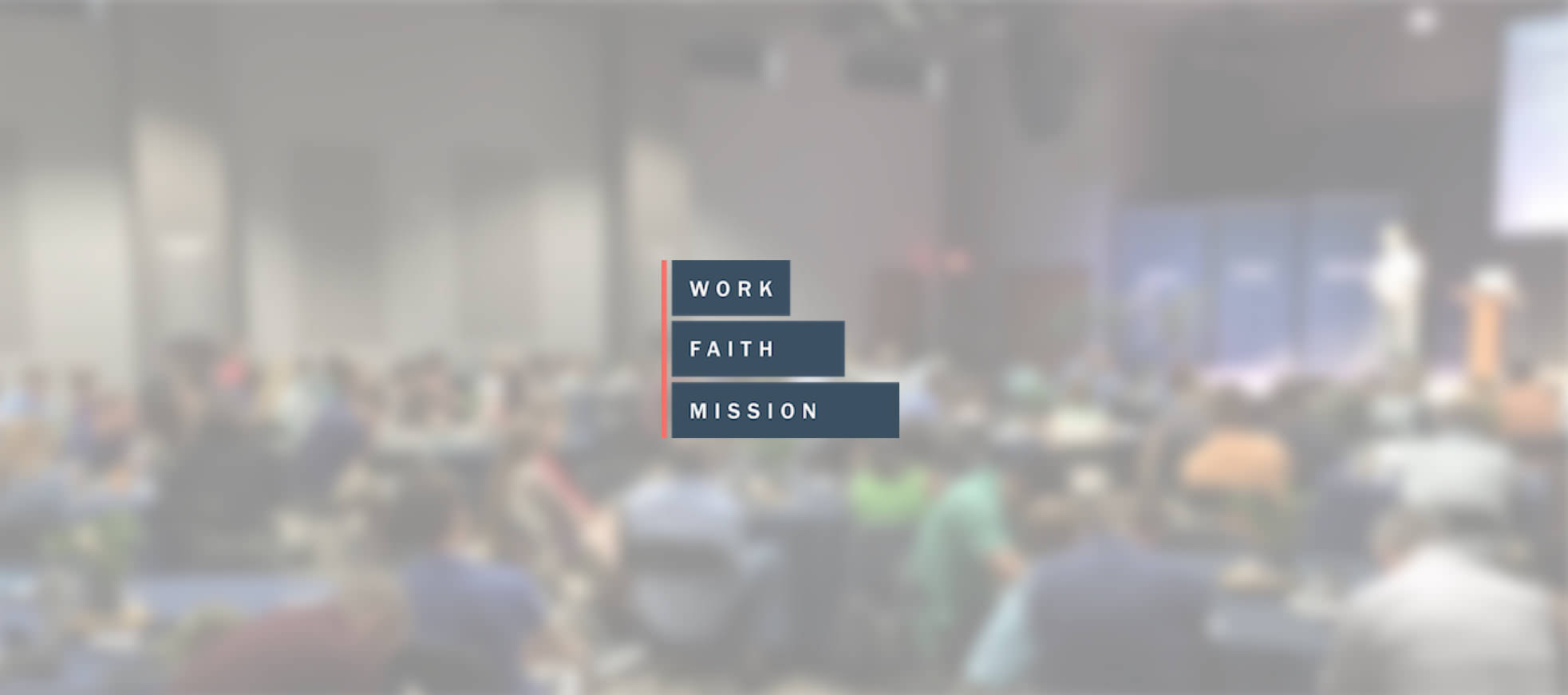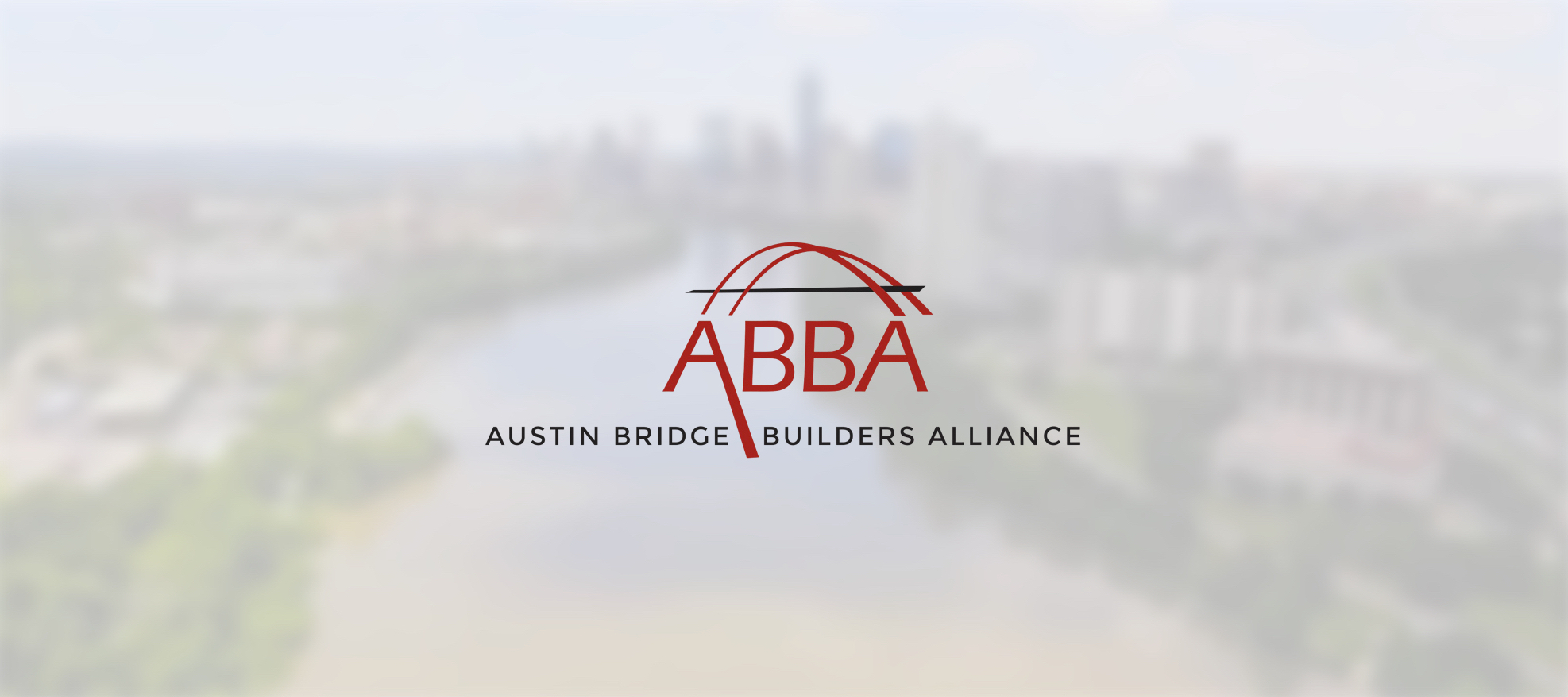 Organizer of The Gospel at Work Conference