Actions and Detail Panel
The Gospel According to Les Mis
Fri, May 19, 2017, 7:00 PM – 8:30 PM EDT
Description
A liturgical drama and an original work using biblical stories and contemporary life situations that mirror the classic characters in Victor Hugo's timeless novel.
The haunting songs from the musical reflect on the ageless stories about redemption, salvation, intervention, and mercy throughout the millenniums. Will you join in our crusade?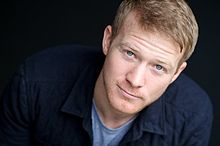 Jeff Kready, Broadway star and youngest actor to play the role of Valjean in the 2006 revival of Les Mis on Broadway, will be featured at this service. Ramelle Brooks, acclaimed Bass from USC, will be soloing also as will other prominent local actors.
FOR TICKETS: Doors Open 6:00 for Donation ticket holders. Online reservations via this EventBrite site is the preferred method of reserving tickets. You can also call the church office for reservations. If you'd like to send a donation directly to church you may do so also. (910) 692-3518. Please make it to SPMC.
There is no admission for this service but reservations will be required and a donation online will secure a reserved seat. A love offering will also be taken to offset production costs with extra proceeds going to the Friend to Friend. Friend to Friend is a 501(c)(3) non-profit organization located in Moore County, North Carolina, that offers help to all persons affected by interpersonal violence, such as Domestic Violence, Sexual Assault, Human Trafficking and unhealthy relationships. We are a United Way Agency and supported by the North Carolina Council on Women. We have no comp tickets for this service.
Date and Time
Location
175 MIDLAND ROAD
Southern Pines
(910) 692-3518
Southern Pines Methodist Church, NC 28387