THE GORGEOUS MOSAIC WALK ACROSS BROOKLYN BRIDGE FOR VOTER MOBILIZATION
About this event
THE GORGEOUS MOSAIC WALK
The most powerful privilege for any citizen is a vote. This is why candidates, political parties, special interest groups and supporters spend enormous resources during election seasons just to convince and mobilize citizens to cast their ballots. Consequently, election seasons have become earning seasons for political strategists, consultants, marketing organizations and the media. Yet, with all the investments in our elections, the voter participations in most local and national elections continue to struggle to get qualified citizens to be excited enough to register and vote consistently. This is why we're walking for voter mobilization.
In the 2021 New York City mayoral campaigns, Brooklyn Borough President Eric Adams can be credited for having the broadest and most diverse base of supporters among New Yorkers of all backgrounds, walks of life, races, faiths, ethnicities, and socioeconomic positions. Because Mr. Adams has personally been building relations with New Yorkers from all corners of the city in the last four decades.
With this respect for Big Apple's gorgeous diversity, New York For Eric Adams will hold this appreciation walk to celebrate both honorable David Dinkins and Eric Adams for their willingness to dignify and value every person's presence in our city. Mr. Dinkins famously coined New York City "The Gorgeous Mosaic." We are therefore dedicating this walk to our former Mayor David Dinkins.
Date: Saturday, June 12, 2021
Time: 12-3pm
Reason for the walk: Celebrate diversity and voter mobilization
Walk Venue: Cadman Plaza E., Cadman Plaza W, Tillary St, Brooklyn, NY 11201 to City Hall Park, via Brooklyn Bridge
Participants: New York For Eric Adams supporters
Hashtag: #NewYorkForEricAdams
Performance: Diverse cultural performance
Contact: Sheikh Musa Drammeh at 718-822-5555 or newyorkpoliticalcoalition@gmail.com
###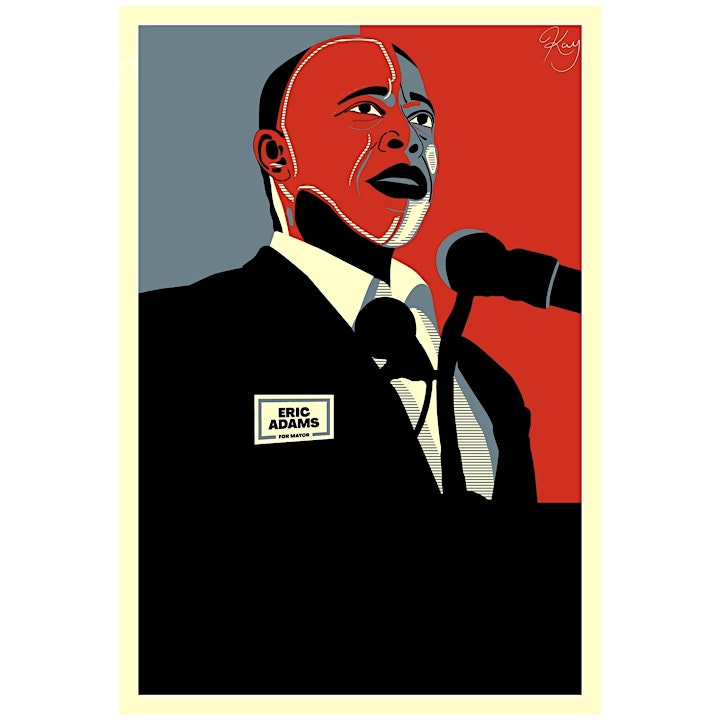 Organizer of THE GORGEOUS MOSAIC WALK