Description
Archaeology and Heritage: Clashes and Compatibilities
Patricia A. McAnany (Kenan Eminent Professor, University of North Carolina, Chapel Hill)
Abstract
Seminar participants consider the distinctive ways in which the past is engaged through archaeological practice as opposed to the performance of heritage. Distinctions—both ontological and epistemological—can lead to separate ways of knowing and incompatibilities. Political context plays a large role in framing both archaeology and heritage. For instance, distinctions between archaeology and heritage often are starkly drawn in the context of settler societies where archaeological knowledge emerges from a logic that contrasts with local Indigenous knowledge. Within ethnically heterogeneous post-colonial states, the question arises as to whose heritage becomes nationalist heritage to be investigated and celebrated by means of archaeological practice? The varied challenges of achieving a rapprochement between archaeology and heritage are discussed. Approaches such as Indigenous Archaeology, Community-engaged Archaeology, and studies of materiality are considered for their potential to create hybrid knowledge that bridges the divide between archaeology and heritage.
Atalay, Sonya, 2012, Community-based Archaeology: Research with, by, and for Indigenous and Local Communities. University of California Press, Berkeley.
Atalay, Sonya, 2008, Multivocality and Indigenous Archaeologies. In Evaluating Multiple Narratives: Beyond Nationist, Colonialist, Imperialist Archaeologies, edited by J. Habu, C. Fawcett and J. M. Matsunaga, pp. 29-44. Springer Science + Business Media, LLC, New York.
Dennison, Jean, 2008, Our Heritage, Our Future: Archaeology and the Interessement of Desires. Heritage and Society 4(1):9-32.
Magnoni, Aline, Traci Ardren and Scott Hutson, 2007, Tourism in the Mundo Maya: Inventions and (Mis)Representations of Maya Identities and Heritage. Archaeologies 3(3):353-383.
McAnany, Patricia A., 2016, Maya Cultural Heritage: How Archaeologists and Indigenous Communities Engage the Past. Rowman & Littlefield, Lanham, MD.
McAnany, Patricia A. and Shoshaunna Parks, 2012, Casualties of Heritage Distancing: Children, Ch'orti' Indigeneity, and the Copan Archaeo-scape. Current Anthropology 53(1):80-107.
McAnany, Patricia A. and Sarah M. Rowe, 2015, Revisiting the Field: Collaborative Archaeology as Paradigm Shift. Journal of Field Archaeology 40(5): 499-507.
Navarrete, Federico, 2011, Ruins and the State: Archaeology of a Mexican Symbiosis. In Indigenous Peoples and Archaeology in Latin America, edited by C. Gnecco and P. Ayala, pp. 39-52. Left Coast Press, Walnut Creek, CA.
Nicholas, George P. & Kelly P. Bannister, 2004, Copyrighting the Past? Emerging Intellectual Property Rights Issues in Archaeology. Current Anthropology 45(3):327-50.
Ogundiran, Akinwumi, 2014, The Osun-Osogbo Grove as a Social Common and an Uncommon Ground: An Analysis of Patrimonial Patronage in Postcolonial Nigeria. International Journal of Cultural Property 21:173-198.
Olsen, Bjørnar, 2012, Symmetrical Archaeology. In Archaeological Theory Today, edited by I. Hodder, pp. 208-228. Second ed. Polity Press, Cambridge, UK.
Ratnagar, Shereen, 2004, Archaeology at the Heart of a Political Confrontation: The Case of Ayodhya. Current Anthropology 45(2): 239-259.
Smith, Laurajane, 2006, Uses of Heritage. Routledge, London.
Patricia A. McAnany is Kenan Eminent Professor of Anthropology at the University of North Carolina-Chapel Hill (NC, USA), external faculty at the Santa Fe Institute, and a senior fellow of the Pre-Columbian Program at Dumbarton Oaks in Washington, D.C. She has been the recipient of research awards from the National Science Foundation and the Archaeological Institute of America, and of fellowships from the Guggenheim Foundation, the National Endowment for the Humanities, the Radcliffe Center for Advanced Study at Harvard University, Dumbarton Oaks, and the Institute for the Arts & Humanities at UNC, Chapel Hill. A Maya archaeologist, she is principal co-investigator of Proyecto Arqueológico Colaborativo del Oriente de Yucatán, a community archaeology project focused on Preclassic through Colonial landscapes of Tahcabo, Yucatán. As Director of a UNC Program called InHerit: Indigenous Heritage Passed to Present (www.in-herit.org), she collaborates with Indigenous communities throughout the Maya region to provide opportunities to dialogue about cultural heritage and to participate in heritage conservation. Currently president of the Archaeology Division of the American Anthropological Association (AAA), she actively works towards expanding the profile of Archaeology within the AAAs. She is the author of many journal articles and several books, including Maya Cultural Heritage: How Archaeologists and Indigenous Communities Engage the Past (2016), Ancestral Maya Economies in Archaeological Perspective (2010); Questioning Collapse: Human Resilience, Ecological Vulnerability, and the Aftermath of Empire (2009) co-edited with Norman Yoffee; and Living with the Ancestors: Kinship and Kingship in Ancient Maya Society (2014, revised edition).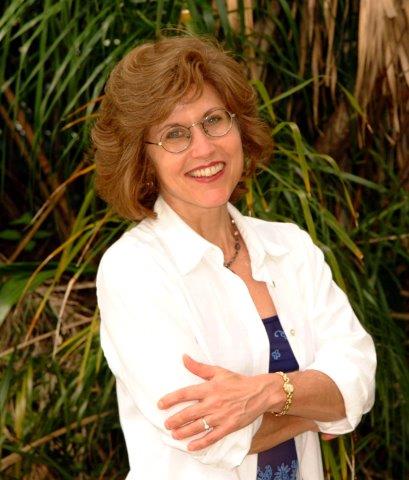 Patricia A. McAnany
Chair: Manuel Arroyo-Kalin (Lecturer in Geoarchaeology, UCL Institute of Archaeology)
Participants: Sue Hamilton (Director and Professor of Prehistory , UCL Institute of Archaeology), Bill Sillar (Senior Lecturer in Archaeology, UCL Institute of Archaeology), Renata Peters (Lecturer in Conservation of Archaeological Artefacts, UCL Institute of Archaeology), and Gabe Moshenska (Senior Lecturer in Public Archaeology, UCL Institute of Archaeology)
Date and Time
Location
UCL Institute of Archaeology Lecture - Theatre G6
31-34 Gordon Square
London
WC1H 0PY
United Kingdom