Description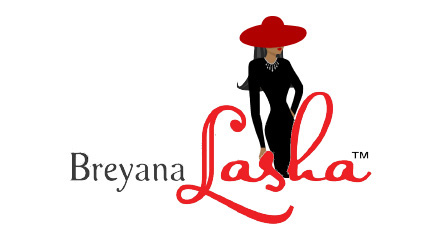 ---
Breyana Slay presents:
THE GOOD "TEA" & SLAY BRUNCH
BE OUR GUEST | FOOD | FUN | FRIENDSHIP
WHAT: Calling 20 High School freshman ladies to come and be a part of a magical "Tea" & Slay brunch. This event will be hosted by Breyana and Family. Come join us for plenty of good "Tea" from inspirational GOAL talk, the new high school life, self-love, esteem, care and a whole lot of SLAY! Including beauty tips, giveaways & so much more! The ladies will have a light brunch, beverages; take home gifts and an all-around good time with positive vibes. Come with the appetite for fun, fellowship & FOOD!!
WHEN: Sunday, January 14, 2018; Noon - 3pm
(Please arrive at 11:45am for check in/guest book signing - the event will start promptly @ 12)
WHO: High School Freshman Ladies
WHERE: Holiday Inn Express (Meeting Room)
2920 Clairmont Rd
Atlanta, GA 30329
WHY: "One of the purposes for The Good "Tea" is to be a positive influence to young girls whose shoes I was once in. To encourage and provide positivity, friendship and kindness. My goal is to be someone that continues to grow and develop for the better - who has open ears and an open heart. To be a "sister" and friend." -B.Slay
SCHEDULE:
NOTE: (we will be starting the event promptly @ Noon - please arrive at 11:45am)
11:45 am – Check-In – Guest Book Signing
12:00 pm – Meet & greet - Warm up Game (Slay-Watch)
12:15-12:30 pm – Goal Digga - (Goal Strategizing) -Tea Talk #1
12:30-12:45 pm – Go Get the Money- (Financial Skills &Tips) -Tea Talk #2
12:45 pm – *Intermission* 15 min (Prep for Brunch)
1:00 pm - 1:30 pm – The Slay Brunch
1:40 pm – Emoji Bingo
2:00-2:15 pm – Girl, Here's the "Tea" - (Self: Esteem, Love, Care Tips) -Tea Talk #3
2:15- 2:40 pm- Flex (Please dress accordingly- comfortable enough for light yoga medidation)
2:45 pm – The Highschool Life - Expectations vs Reality - pointers for the upcoming years
3:00 pm – X's & O's (closure)