About this Event
The Good Ones (Rwanda)
The Good Ones are Rwandan genocide survivors who write acoustic folk songs, often in the dialect of their rural district which for centuries was known as the region for producing poets for the Kings. Primary songwriter Adrien Kazigira interweaves intricate harmonies with co-singer, Janvier Havugimana, in a style frequently referred to as "worker songs from the streets." The Good Ones forthcoming third album on Anti- Records features collaborations with members of Wilco, TV on the Radio, Sleater-Kinney, My Bloody Valentine, and Fugazi.
The Good Ones last album was named "One of the 50 Best Records of the Year" by The Sunday London Times.
They also have been publicly praised by the likes of legendary Led Zeppelin lead-singer, Robert Plant, and Grammy-winning platinum-selling group, Mumford & Sons.
That this year marks the 25th anniversary of the Rwandan genocide only makes the group's long-overdue USA debut more meaningful.
Grammy-winning producer and author, Ian Brennan (Tinariwen, Ramblin' Jack Elliott, Zomba Prison Project) will speak briefly beforehand about the group's history and his just-published fifth book, Silenced by Sound: the Music Meritocracy Myth.
"…as welcoming as any porch-recorded music you've heard."
--FADER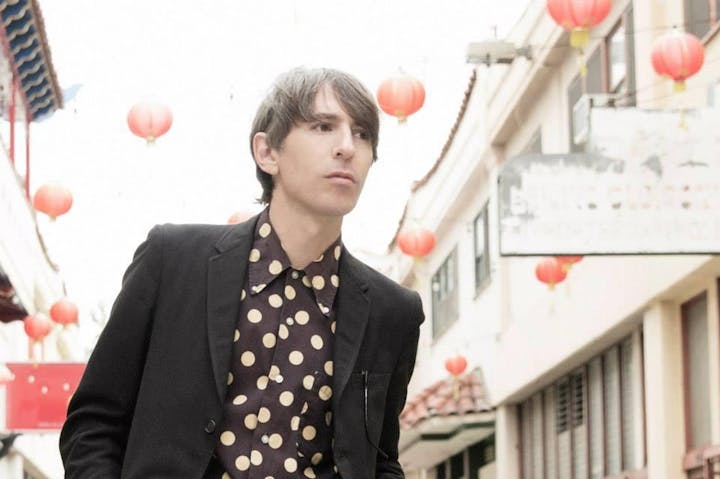 Bart Davenport
Like Virginia Woolf's 'Orlando', Bart Davenport has seen many an era. He's been a mod, a bluesman and a softrock troubadour. His latest full-length album, 'Physical World' (Lovemonk/Burger) is a culmination of all those incarnations and more. With shirts from the 60s, guitars from the 80s and the timeless voice of a real crooner, it's a one-of-a-kind hybrid of paisley pop and sweet soul. One foot in reality, the other firmly planted in the fantasy world within the three minute pop song, Bart tells of life and love in the modern world with sincerity and a subtle sense of humor.
Davenport recently migrated to Los Angeles to form a new band lineup with the help of bassist and pal, Jessica Espeleta. She brought in Dream Boy, Wayne Faler, whose signature jangly guitars weave their way impeccably into Bart's songs. Nathan Shafer plays piano and synthesizers while drummers Andres Renteria and Paul Burkhart take turns on the kit. Producer, Luke Top (Fool's Gold) captures the group's undeniable chemistry on 'Physical World'. This is the sound of an artist at his peak backed by an accomplished team of like-minded musicos.
A native of Oakland California, Bart Davenport's roots are in the 90s garage and blues scenes. His first professional band, The Loved Ones released two albums on the Hightone label. The group performed a rawkus, high energy style of r&b, opening for the likes of Junior Wells and John Lee Hooker. In the 00s Davenport went solo and turned the volume down but not the intensity. Whitest Boy Alive and Kings of Convenience singer, Erlend Øye, has called him the "best one-guy-and-guitar performer there is". Bart's decision to perform solo acoustic was born out of pragmatism. Traveling light made touring possible and performing alone helped the artist to hone in on conveying subtle and meaningful material. The recording studio was another matter entirely.