Description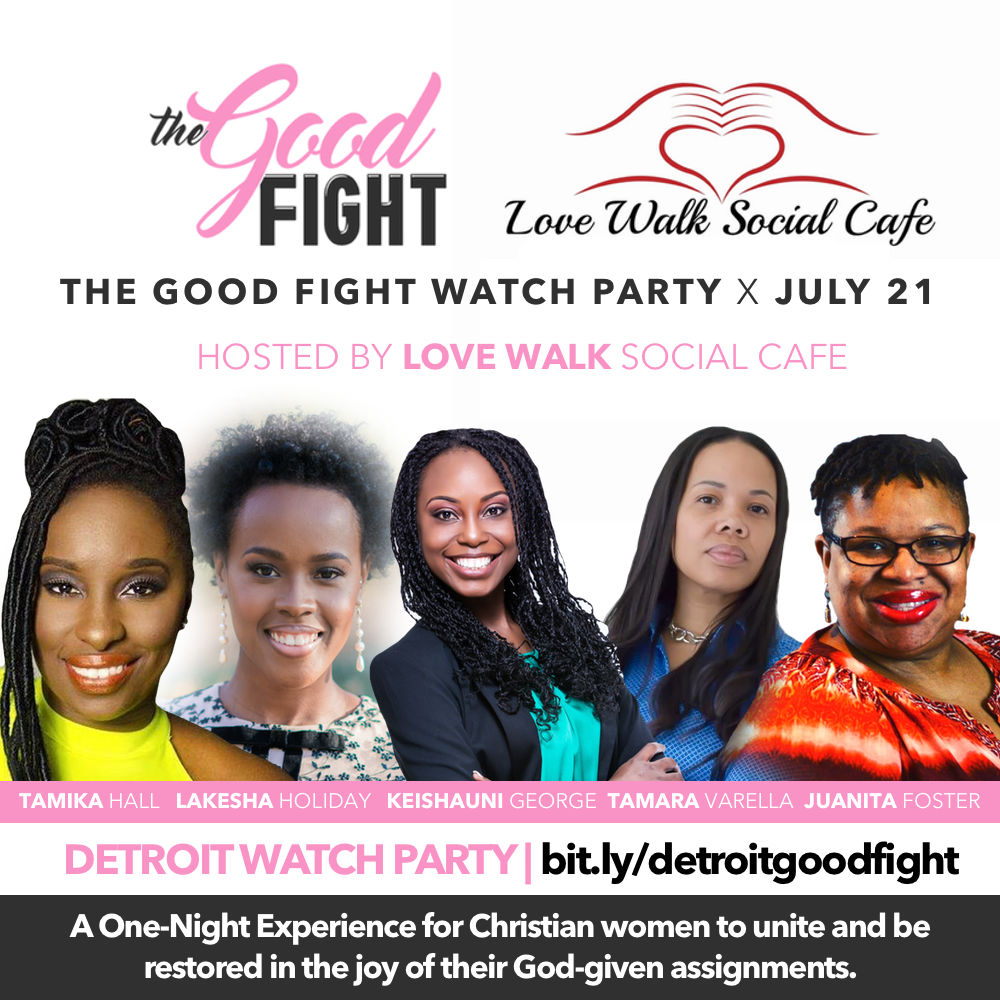 Calling all women who are leading life with a passion for their purpose and calling! We are uniting for a night of powerful teaching that will stoke your fire as you continue to run forward with all diligence and tenacity. This night is for every woman who desires to experience joy and more joy in their assignment.

So many women have lost their joy or have come to a place of pure exhaustion in their assignment and it's time for you to gather with other women who are intentional about being restored in their joy! This Experience is being brought to Detroit through an in-person women's gathering & watch party! We will be joining together to watch the nationwide event The Good Fight 2018!

Even if you feel as if you aren't yet in leadership in your career or business, this event will give you a night to draw knowledge from one another, network, and be taught on the core principles of keeping your joy while leading!

What you will experience during this one-night experience:
Activity Filled Fellowship for Female Entrepreneurs & Career Women (Bring Business Cards)
Giveaway Prizes
"The Good Fight" Teaching - The Powerful Teaching for Christian Female Leaders taught by Genesis Dorsey