Description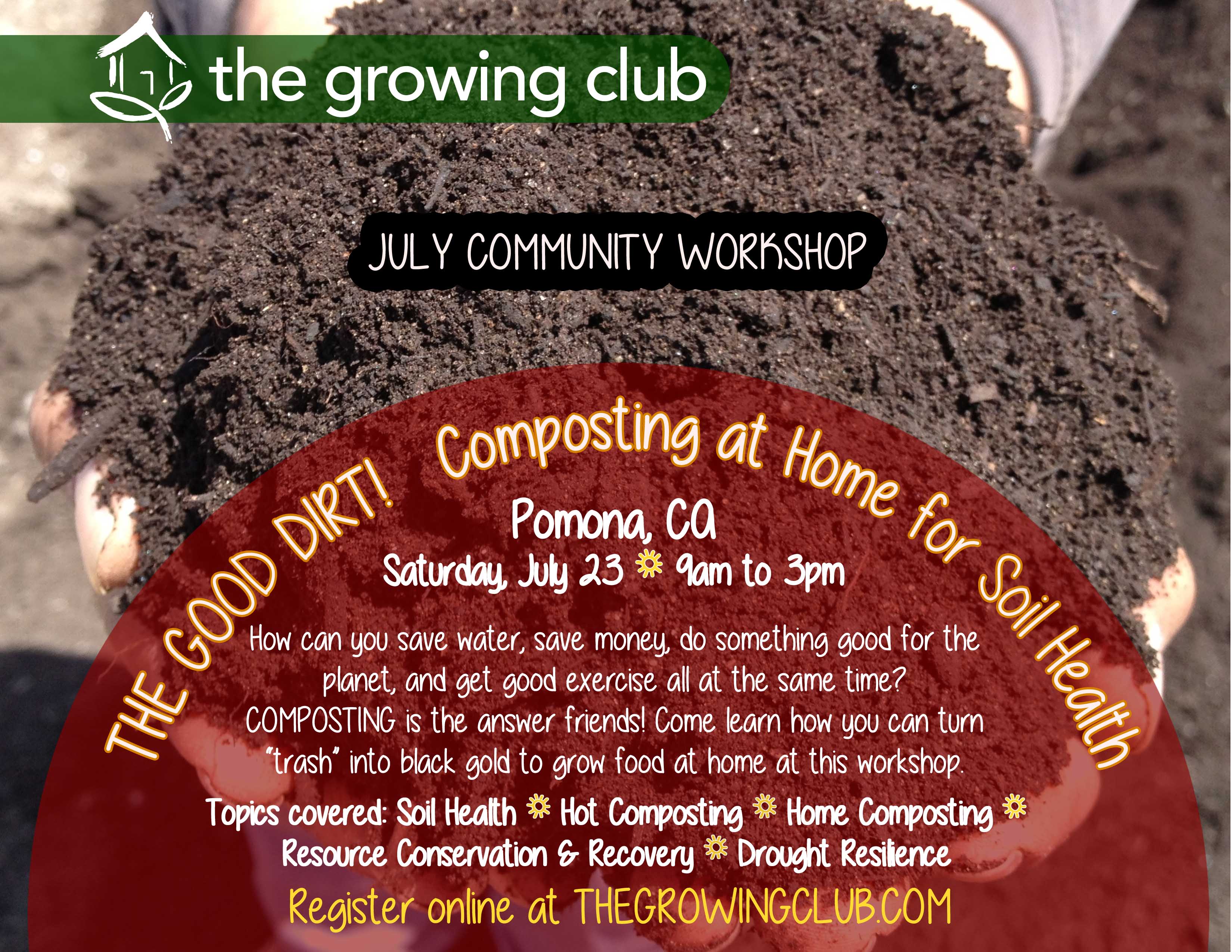 Every month, The Growing Club hosts a full day hands-on workshop to help and inspire local community members create bountiful, beautiful productive gardens. This month's garden hands-on workshop topic is "THE GOOD DIRT - Composting at Home for Soil Health."
---------
Workshop Description

How can you save water, save money, do something good for the planet, and get good exercise all at the same time? COMPOSTING is the answer friends! Come learn how you can turn "trash" into black gold to grow food at home at this workshop. This workshop, taught by our Compost Queen Lynn Fang, will cover all aspects of composting at home from starting a compost pile, managing and turning a pile, and storing and using compost.
Topics covered: Soil Health | Hot Composting | Home Composting | Resource Conservation & Recovery | Drought Resilience
Schedule
9am to 10am: Hands-on Compost Pile Building
10am to Noon: Soil Health and Composting at Home Basics (Lecture Session)
Scholarships Available
We strive to make all of our workshops and classes available to all, regardless of financial means.
If you would like to apply for a scholarship, please click here.
---------
How do I become a member of The Growing Club?
Head over to our website at http://thegrowingclub.com to sign up.